The Future is Now
Living in the Cloud
"Business On Paper Is Out Of Style, How To Adapt With The Changes"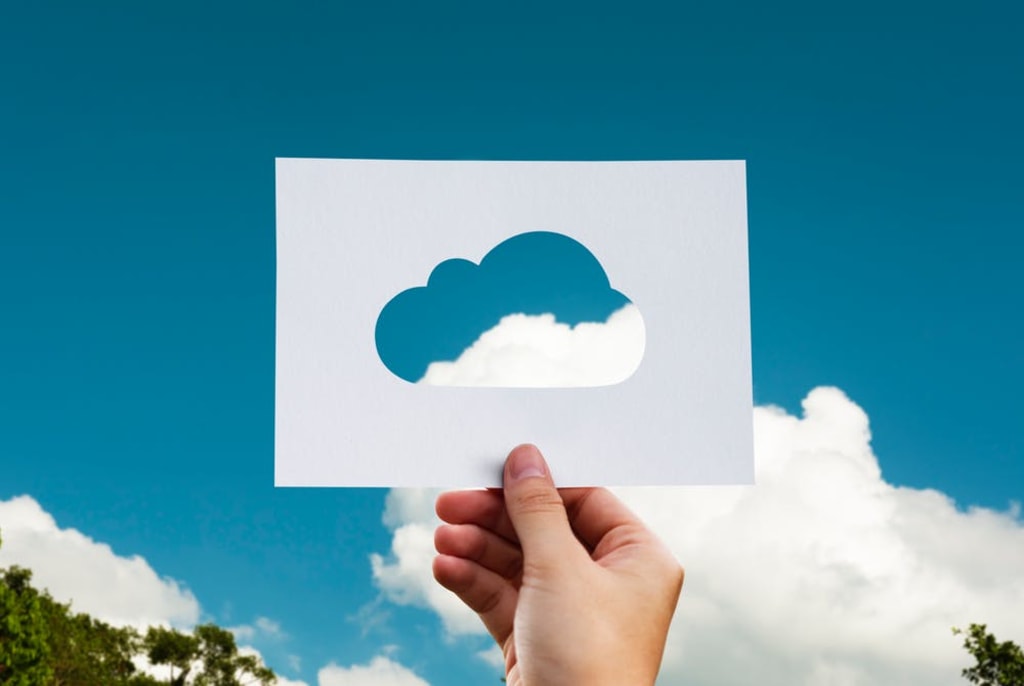 For most humans on the planet, our everyday lives depend on technology. We rely on internet based services on a daily basis. Countless small businesses, corporations, government organizations, and individuals now use internet based services to store and manipulate almost all data today.
The Technology Fascination
The Internet is fascinating, innovative, creative, and sometimes silly ways in which it has changed societies and cultures alike. Internet services, or cloud computing, has transformed the way everyone works and plays by allowing the experience to occur no matter where any individual is located on the planet. Our appetite for interacting within popular social networking sites, blogs, and video has outpaced or replaced, traditional means of communication. We now can collaborate and exchange ideas at the speed of thought, in real time, as it happens.
Communication & how we're connected
High Speed wireless connectivity has allowed service providers to consolidate information technology resources and share data over multiple hardware platforms, as needed. Newly formed networks can easily be adapted and reintegrated without making major changes to the existing communications infrastructure. While these advances have certainly impacted how we work with content, a similar set of Internet-driven ideas and technologies is changing how we build and work with business applications.
Business and the rise of smartphones and apps
Now more than ever, even the way we design and build software applications has adjusted to meet the ever increasing demands of the cloud audience. The large IT investments in premised based hardware and software has shifted dramatically to cloud based, virtually invisible infrastructures. The culture of enterprise management is simply a matter of performance and reliability.
In business, while yesterday's applications required thousands, if not millions, of dollars and sometimes years of professional services to set up and customize, the technologies offered by cloud based services today make it much easier to create, configure, and use business applications of all kinds. Updates or changes can be deployed to millions of mobile users instantaneously.
The power of the Internet has given us the ability to solve new kinds of economic problems that, because of complexity or cost, had previously remained out of reach. Problems can be resolved with the cooperation of multiple online thinkers and solutions providers, spread throughout the world. Our transportation systems, which include automobiles, trains, airlines & sea bearing shipping, are driven entirely using cloud technology services.
Applications are now connected to cloud based services over the internet as smart utilities rather than locally based hardware clients in a server room. Its virtually eliminated the need for a hardwired desktop in a fixed office, but rather can function on any mobile device. Apps now manage email, photo sharing, customer relationship management systems (CRM), Partner Relationship Management Systems (PRM) and Consumer Referrals Systems (CRS).
From instant communication, to full a sales system. Nearly every business interacts with their clients, customers, patients, and partners in one form of the other, via a cloud based service. Cloud based services makes the user experience more interesting with added functionality for web conferencing, immediate posting and feedback.
Applications that now run on cloud computing have grown exponentially and have virtually eliminated disk or hardware based software installation. Everything they need can be purchased from an app store.
Enterprise performance management is the art of meeting the demands of the cloud based technology platform that is critical to our everyday lives. In the enterprise development environment, platform based applications functionality is increasingly dependent on meeting the demands of mobile app inquires rather that website clicks.
Websites are transforming and vanishing as quickly as the optical disk and are beginning to look more and more like platform portals. The evolving enterprise infrastructures that support these cloud based platforms can update emerging performance technologies instantly without end-users even knowing. We're totally hooked on these services.