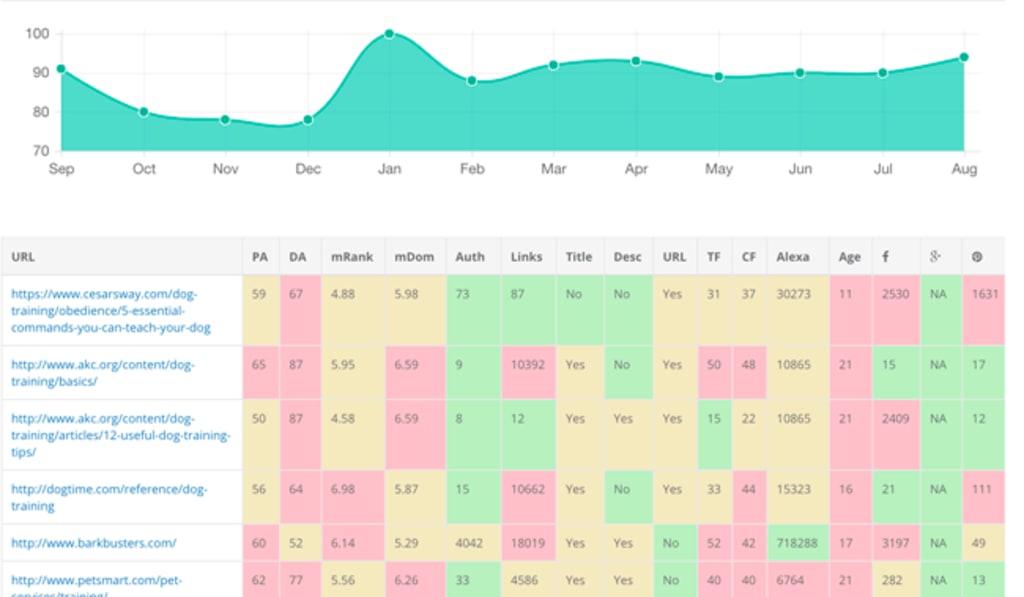 In the world of Search Engine Optimization (SEO), having the right tools at your disposal is essential for staying ahead of the competition. That's where Keysearch comes in. Keysearch is not just a keyword research tool; it's a full-fledged SEO powerhouse that provides you with all the necessary tools to spy on your competitors and track your SEO efforts effectively.

One of the standout features of Keysearch is its comprehensive keyword tool. With Keysearch, you have multiple ways to find related, niche-relevant keywords in any industry. Simply enter a seed keyword, and Keysearch will generate hundreds of related keywords complete with search volume, CPC (Cost Per Click), and PPC (Pay Per Click) data. But that's not all – you can further refine your search using Keysearch's Related Keywords, Google Suggest, Amazon Suggest, and YouTube Suggest finders. Additionally, Keysearch has its own database of over 1 billion keywords, providing you with an extensive range of options. And if that's not enough, Keysearch allows you to enter your competitors' URLs and extract the keywords they are ranking for, uncovering hidden gem long-tail keywords. If you're in the YouTube space, Keysearch even offers a dedicated research section for YouTube keywords, making SEO more accessible than ever before.

When it comes to competition analysis, Keysearch shines. With just a push of a button, you can conduct in-depth competition analysis at lightning-fast speeds. Keysearch's sophisticated algorithm takes into account multiple on-page and off-page ranking factors to deliver an accurate keyword difficulty score, giving you a clear picture of the competition. Moreover, Keysearch provides a comprehensive analysis of the first-page search results, allowing you to understand the ranking landscape better. Whether you want to check competition for multiple keywords or perform a bulk keyword difficulty check, Keysearch has got you covered. And for those who crave even more data and insights, the Deep Analysis feature provides additional information and suggests latent semantic indexing (LSI) keywords, giving you invaluable insight into the workings of Google's algorithm.

Tracking your SEO rankings is made easy with Keysearch. The tool automatically tracks your rankings and provides you with the option to track down to your exact location. You can create reports, set up notifications, and receive on-demand ranking updates, ensuring you stay informed about the performance of your SEO efforts. Additionally, Keysearch's Explorer feature and Competitive Analysis section take your SEO game to the next level. You can delve into backlink analysis, organic keyword rankings, and more for any website. Whether you want to spy on your competitors or analyze the backlinks of your own sites, Keysearch equips you with the necessary tools to gain a competitive edge.

Content optimization is another area where Keysearch excels. The tool's Content Assistant feature, powered by AI text generation, breaks down the type of content that Google is looking for within the first-page search results. This invaluable insight allows you to maximize your rankings for every article or blog post you create. With Keysearch, you have all the information you need easily laid out, giving you a significant advantage over your competition.

In conclusion, Keysearch is a comprehensive SEO powerhouse that goes beyond being just a keyword research tool. With its wide array of features, including advanced keyword research, competition analysis, rank tracking, backlink analysis, and content optimization, Keysearch provides everything you need to enhance your SEO strategies. Whether you're an individual blogger, a small business owner, or an SEO professional, Keysearch equips you with the tools to stay ahead of the game and achieve higher search engine rankings. Try Keysearch today and witness how it can transform your SEO efforts into a resounding success.
👉GET STARTED RIGHT NOW, CLICK HERE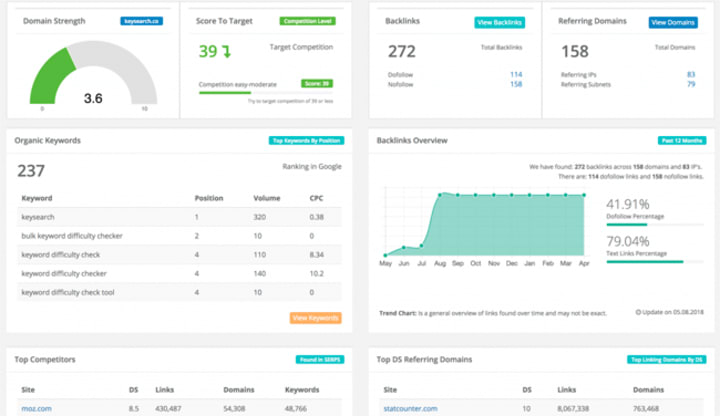 Reader insights
Be the first to share your insights about this piece.
Add your insights