Is Samsung a Korean company? A short history of the global giant
Samsung is one of the world's largest technology companies. At $197.7 billion, it ranked second on Fortune's list of the largest tech companies by revenue in 2020. Samsung is a truly massive conglomerate with a worldwide presence and almost 300,000 employees across the globe.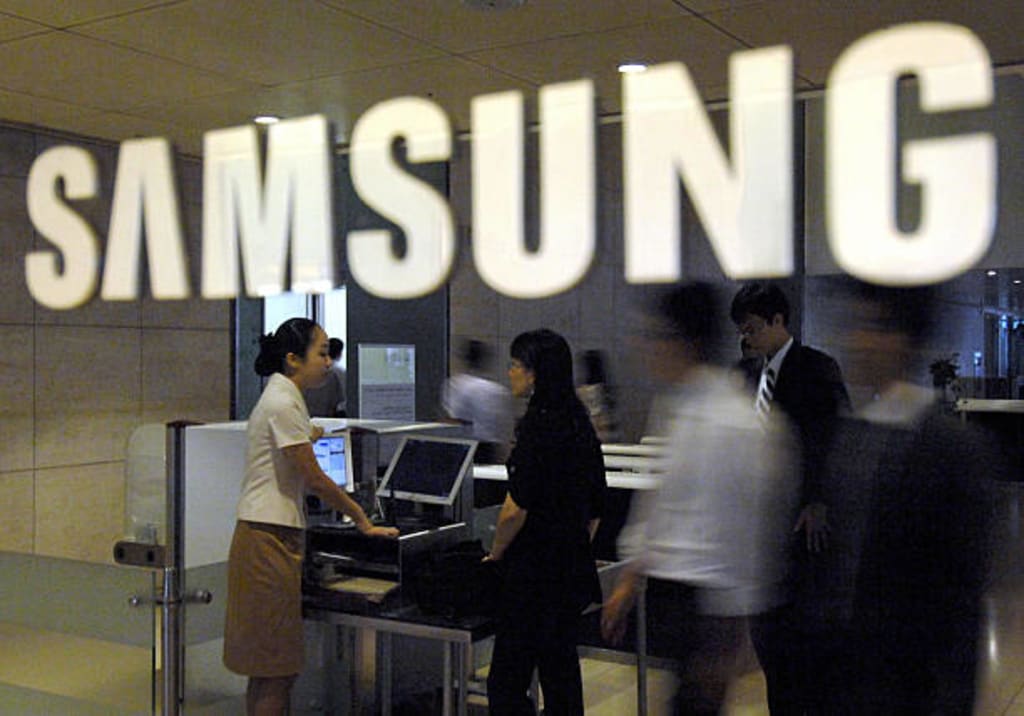 Samsung Electronics is a South Korean multinationalelectronics and it has information technology headquarter in Samsung Town-Seoul. The assembly plants and sales networks are available in many countries around the world, thus Samsung has hired 160,000 employees.
In 2009, the company has become world's biggest electronic devices maker by surpassing the previous leader Hewlett-Packard. Its sales revenue in the areas of Liquid Crystal Display (LCD) and Light-Emitting Diode (LED) displays and memory chips are number one in the world. Therefore, Samsung has become a legend in Information Technology (IT) areas.
Samsung has a very humble beginning which started in 1938 whereby the Samsung's founder Byung-Chull Lee set up a trade export company in Korea, exporting fish, vegetables, and fruits to China. Within a decade Samsung had flour mills and confectionary machines and became a co-operation in 1951. It is an excellent beginning.
From 1958 onwards Samsung began to step into other industries such as financial, media, chemicals and ship building throughout the 1970's.
In 1969, Samsung Electronics was established producing what Samsung is most famous for, Televisions, Mobile Phones (throughout 90's), Radio's, Computer components and other electronics devices.
In 1987, Byung-Chull Lee passed away and Kun-Hee Lee took over become a chairman to replace Byung-Chull Lee. Up to 1997, Kun-Hee Lee has lead Samsung to expand globally by building factories in the US, Britain, Germany, Thailand, Mexico, Spain and China.
In 1993 Samsung developed the 'lightest' mobile phone of its era. The SCH-800 and it was available on Code division multiple access(CDMA) networks. Then they developed smart phones and a phone combined mp3 player towards the end of the 20th century. Now Samsung are dedicated to the 3G industry. Samsung is designing and producing smartphones at a fast speed to keep up with consumer demand. Samsung has made steady growth in the mobile industry. This development continued on through the next decade as Samsung kept on going beyond its boundaries and restructuring its business plan to accommodate the global scene. Adopting a new form of management proved to be a wise move for the company as its products made their way on the list of top must-haves in their various fields. TV-LCD's, picture tubes, Samsung printers and other high-tech products became popular acquisitions due to their high quality.We focus two products at this market, Television and Smart phone.Most of the companies on that list are from the United States. That has led many to form an assumption as to the origins of Samsung. Ever since it was established, Samsung has gone from strength to strength. You'll be surprised to know that it didn't actually start out as a tech company. Yet it has held on to its true heritage.
Samsung is indeed a Korean company. It was founded as a trading company by Lee Byung-chul in 1938. Its foray into the world of technology would come much later. Samsung initially traded noodles, groceries and dried fish.
The company entered the electronics industry by the late 1960s. Several divisions were set up including Samsung Electro-Mechanism, Samsung Semiconductor, Samsung Electronics and others. Switchboards were the earliest technology products that Samsung made.
It wasn't until the 1980s that Samsung began to invest heavily in its electronics business. The company started making televisions, computer chips, display panels, batteries and other components. It would later go on to manufacture smartphones and tablets. By 2012, Samsung became the world's largest vendor of mobile phones by unit sales.
Samsung's incredible success is a matter of great pride for South Korea. Based in Seoul, it's the country's top conglomerate. Samsung Electronics alone accounts for over 37% of the market cap of KOSPI, South Korea's representative stock market index. The business activity generated by Samsung accounts for almost 20% of South Korea's entire GDP.
It's best known across the globe for its mobile and consumer electronics devices. In reality, Samsung is a highly diversified business. It has interests in construction, chemicals, automotive, clothing, ships, medical equipment, finance and many other industries.
Despite its success, Samsung remains committed to raising the bar even higher. The company is heavily investing in business units that will serve as its biggest drivers of growth in the years to come.
The chosen methods of segmentation for Samsung are geographic and demographic segmentation. Geographic segmentation is based on region such as Asia, Europe, North America, South America and South Africa and county size while demographic segmentation depends on the variables such as income, life style and education level segmentation. The results of the research on these topics will prove to be the information basis of the target market section.
The first demographic market segmentation of Samsung is age segmentation which based on few stages of age such as teenagers, adult and old people. Samsung mostly target teenagers with Samsung tablet Personal computer (pc) or camera. For example, tablet pc can be used for gaming. On the other hand , Samsung targeted adults with Samsung hand phone or laptop for the business use. Lastly, Samsung target old people with high definition (HD) television because they need a clear vision interface for their eyes. Samsung has the best quality screen among all products.
The income segmentation target both high income family and low income family, those have their own power to demand Samsung products. Samsung has developed very high quality product for high income people because high technology usually come with high cost. Besides that, Samsung also produces some products which are useful and affordable to lower income level people.
Occupation segmentation target consumer based on the occupation of consumers. Workers who are working in office require electronic products such as laptop of tablet pc.
Education level segmentation is a segmentation which targets consumers which is highly educated. High-educated consumers need laptop computer to aid in their study, work or even sure purposes. Therefore, Samsung had taken the advantage to develop laptop computer with affordable price to these consumers to satisfy them.
Life style segmentation is a segmentation based on the life style of consumers. For example, consumers which live in the city are very busy. They need products which are useful and most important is convenient to them. Thus, Samsung has developed products such as smart phones or laptops which are easy to carry and light weight. Samsung try very hard to reduce the weight and size of these products.