I Started Charging My Phone on the Go the Green Way with Solar Paper
Tired of having your phone die? Solar Paper can help.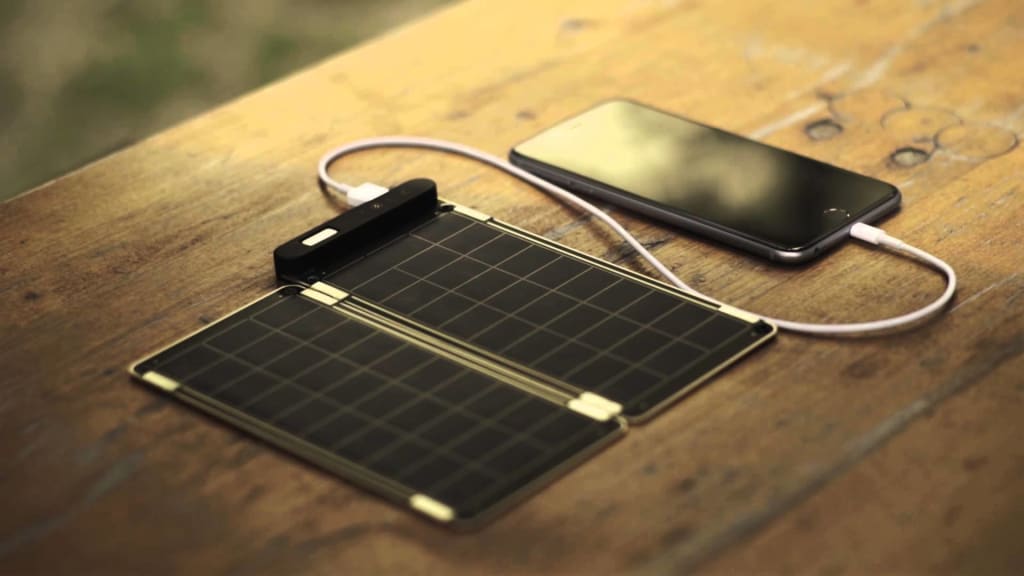 I'll admit it, I'm a "green fiend."
Eco-friendly living is what I adore, and it's my way of making sure that I help the Earth with the money that I make. There's something just absolutely satisfying about knowing that the things I use are combating harm done to the planet.
So far, I'm working on saving up for a Tesla. I use eco-friendly bulbs. I do Meatless Mondays, and now, I'm working on getting a little more solar power in my life, too.
As a person who's always on the go, I have a lot of moments where my cellphone dies at the worst possible moment. I used to have to charge up my phone at a station, or just stick a charging bank in my bag that would die at random times and need to be plugged in.
Thankfully, science has found a way to make charging your phone (or iPad) a little cheaper, and a lot more Earth-friendly.
Before I begin, let me start off by saying I've had solar chargers before.
As much as it pains me to say it, solar chargers are not usually too good at keeping phones charged. They are typically bulky things that take up way too much backpack space. To make matters worse, they are also pretty darned inefficient when it comes to keeping things charged.
The last solar charger I had would only work on a very bright day, and would typically only do well if it was summertime. I was starting to wonder if there would ever be a solar charger that would work.
My friend, an avid camper, was the one who showed me Solar Paper.
Solar technology is definitely still in its budding phases, and that's part of the reason why it's gotten such a rough reputation. Engineers are still working out the issues that plague regular solar powered panels.
One of the best new inventions to hit the solar scene is Solar Paper, and it solves several major problems people have when they are trying to get their phones charged with no outlet in sight.
Unlike most solar chargers, Solar Paper is super lightweight.
The "Paper" part of Solar Paper's name says it all. This is one of the lightest, thinnest solar panels on the market. Clocking in at 0.2 centimeters thick, Solar Paper is literally thin as a sheet.
The way this charger is built is designed around portability. That's why it's made to be capable of fitting in your backpack or purse at a moment's notice.
Faster charging, even in less-than-perfect weather.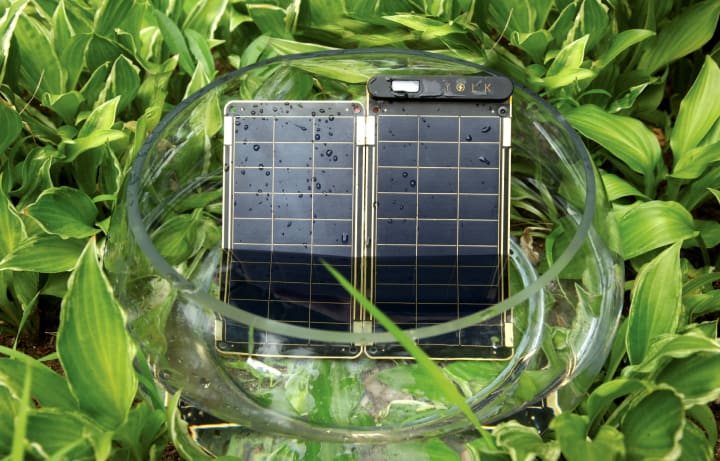 Efficiency has always been a major concern when it comes to solar power chargers. Anyone who has ever used a solar charger can tell you that. With Solar Paper, you really don't have to worry about being "unjuiced" by the time you've spent a while outside.
A typical iPhone 6 will charge completely in 2.5 hours using the Solar Paper system. This means that charging a phone, even for as little as 15 to 20 minutes, will bring it back from the dead.
For a frame of reference, this solar charger works about as quickly as a wall charger while it is in sunny conditions. That's extremely fast considering how much work has to be done to make solar efficient.
It's not just a phone charger, either.
When I was stuck in New York City for 12 hours without a room, my iPad ran out of juice. With my old solar charger, this meant that I would have to watch my phone battery dwindle away as I read articles off it.
Solar Paper changed that worry, and gave me the peace of mind I needed to make sure I would be able to call my ride later. As long as you have a USB cable for your item, you can charge it using Solar Paper.
It's also expandable.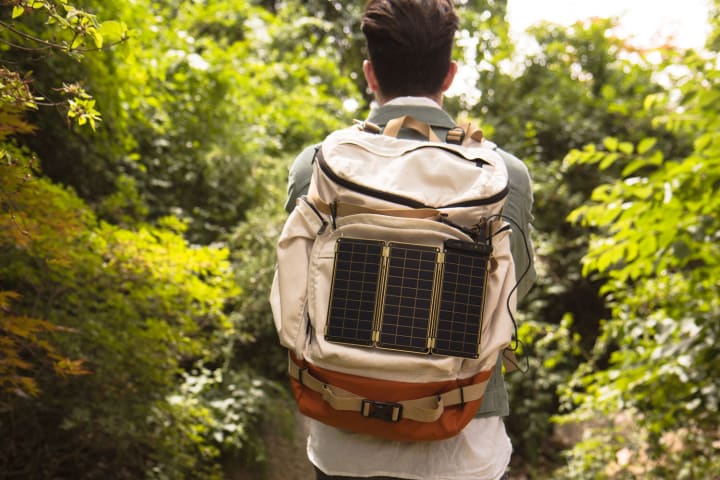 My friend who adores camping relies on Solar Paper to charge his phone, tablet, stereo, and cooker. He charges multiple items at a time. You might be wondering how; I know I was.
He was the one to show me that Solar Paper is expandable, utilizing magnets to create a bigger surface area for charging. If you need to power up a larger item or charge multiple items at the same time, just connect two "papers" together for a bigger solar grid.
Every aspect of its design makes it built to last.
Camping means that you will need to "rough it," and let's face it—roughing it isn't very easy on your items. The makers of Solar Paper designed their gear to withstand difficult situations, and even added the magnetic connectivity to help prevent extra wear and tear.
Though I personally am not a camper, I love the way that Solar Paper stays sturdy and keeps itself water-resistant. Heck, every commuter can enjoy that perk.
It's a solar panel for beginners.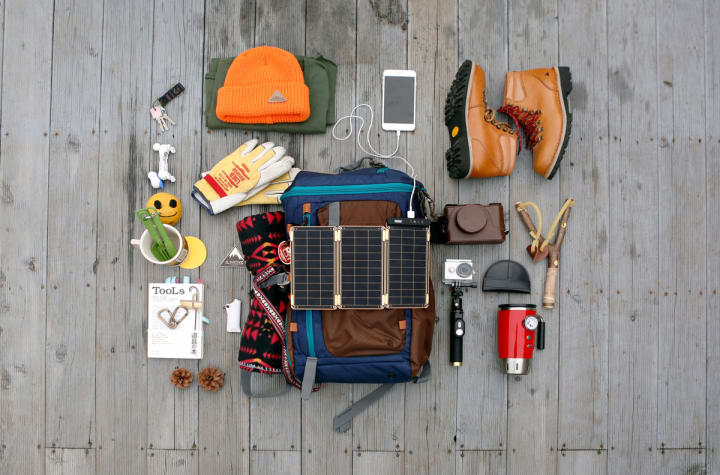 If you aren't getting good light, using a traditional solar panel can be pretty difficult. You might need to manually reset the panel so that you can actually get the panel to start working again.
Solar Paper takes this issue out of electronics charging by automatically resetting when it needs to reset. Beginners who wouldn't know how to handle resets can now just plug in their gear and let the tech do all the work for them.
Solar Paper is an invention by the people, for the people—and that just makes it even better.
Believe it or not, Solar Paper wasn't the creation of a giant mega corporation. It was the invention of a group of thinkers called Yolk Station who used Kickstarter to get their funding.
Since the beginning of their Kickstarter campaign, Solar Paper was able to raise $1 million from grassroots investors. Needless to say, seeing the victory that comes when people band together is an amazing thing, and just made me fall in love with Solar Paper even more.
About the Creator
Riley Reese is comic book fanatic who loves anything that has to do with science-fiction, anime, action movies, and Monster Energy drink.
Reader insights
Outstanding
Excellent work. Looking forward to reading more!
Add your insights