How to understand the psychology of social networks?
How to understand the psychology of social networks?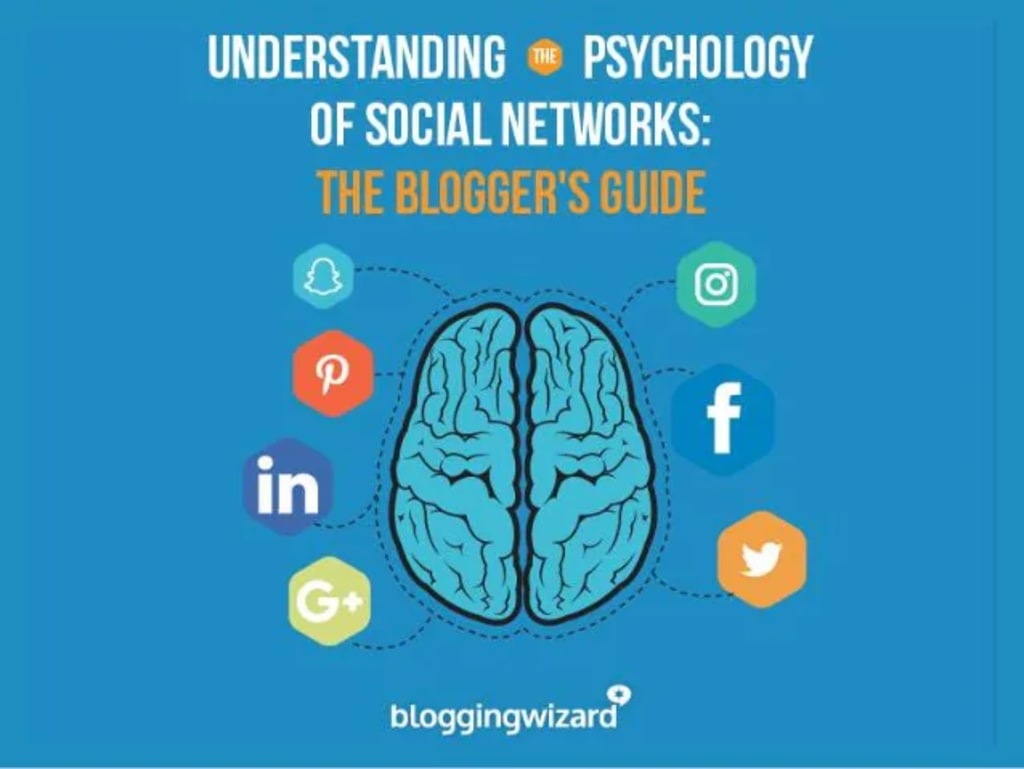 How to understand the psychology of social networks?
Social media platforms have the power to control emotional and psychological conditions and to influence psychological behavior. While social media can help improve the mental health of users, it can hurt people's mental health.
According to an article in the Journal of Experimental Social Psychology, one of the reasons why people write on social media is that sharing social media is associated with positive feedback and confidence on social media. The positive feedback users receive from posts encourages more users to share it on social networks. Negative emotions fuel social sharing and positive emotions.
The brain with multiple social limitations is not only linked to the coherent function of the human brain in a network but also emphasizes the nature of information transmission and communication between the brain and the social environment. The purpose of this model is to understand the reasons for the human tendency to exchange ideas, to explain how people influence and incorporate ideas and behaviors of others, and to clarify how information in a communication network is transmitted from one person to another.
Post on LinkedIn, Twitter, Pinterest, Instagram, and social networks like Vkontakte, Sina Weibo, and WeChat and you can be hard-pressed to find anything online that is not on social media. Anger causes people to share many funny videos and it is not surprising that studies have found that anger is a viral feeling. To understand why people are sharing and following Twitter, researchers from Georgia Tech and Michigan analyzed 500 million tweets over 15 months.
By delving deeper into social psychology, we can discover what motivates people to share, post, and highlight content. Understanding the psychology behind social media and what people share is the first step to building better experiences, stronger relationships, and better advertising content. What you learn will help you better understand how your friends and family behave.
If you want to delve deeper into this topic, I recommend Joe Federer's amazing book The Hidden Psychology of Social Networks, in which he describes an amazing and unusual world of communication, analyzed by the lens of evolutionary biology and psychology. This book provides a detailed analysis of why social media is so compelling for us humans, but also how products can comply with the standards that benefit people by participating in social media. This seemed very interesting, as the author discusses the social networks of Facebook, Twitter, Instagram, and Reddit using analogies in Freud's classic, ego and superego ideas.
One of the great benefits of social media for users is that it allows them to reach out and connect with a group of people with similar interests from around the world. I am connected to Reddit, Tumblr, Imgur, Twitch, 4chan, etc, where users can connect with their communities and their interests, but they do not need to identify themselves, they can use the identity capture like sleepycat81. With anonymous access to social networks such as Reddit and 4chan, users can explore their invisible side in their offline lives.
Numerous studies have shown that users view social media as an extension of their offline relationships, as a complement to their real lives, and not as a substitute for themselves. A survey conducted by the New York Times found that 73% shared contact with others with shared interests, while 78% shared because it enabled them to communicate with people they would not otherwise have been in contact with. People with a great need for social cohesion can find it difficult to make contact with people in the offline world and social media provides a sense of communication that satisfies their need for unity, social response, and social reassurance.
Just as a person behaves differently when he is with friends, communicates with family, or interacts with colleagues, people behave differently when they express their thoughts in different places online. For example, when people interact with offline friends who are known for their offline independence, they are more likely to engage in a variety of content and social networks are organized according to their shared interests, making them anonymous. On Facebook and other social networking sites, you can connect with people in real life that you know, but there is no ego network, so people act the way they usually do and because of social pressure you don't have to post anything contradictory or offensive.
Brands that open the way for the prominence of their communities to communicate with them not only have opportunities on social media but also have the potential to emerge from popularity to last longer. Brands can understand the number of people they contribute to their participation on social networks by creating content that includes a variety of social media platforms. We can create content that helps our viewers market themselves so they can interact with people in a way that represents who they are.
Social networks such as Facebook, Twitter, Instagram, Pinterest, and LinkedIn have been described as technology-based tools that help users build and build relationships. The ego network allows us to connect with a group of people we know in our lives offline. The Brands have the opportunity to contact us because they are determined to be human with us about the disease, the fear, and the joy that comes with it.
The New York Times Customer Insights Group published a study on sharing psychology that divides what we share into five categories. Based on the theory and methods of social network analysis we suggest that social networking provides the most complete definition of social programs and activities. The content they share on different channels is different: what people share on Instagram is different than what people share on Facebook and Twitter.