How to Set Up and Customize Your Blog Like A Pro
Blogging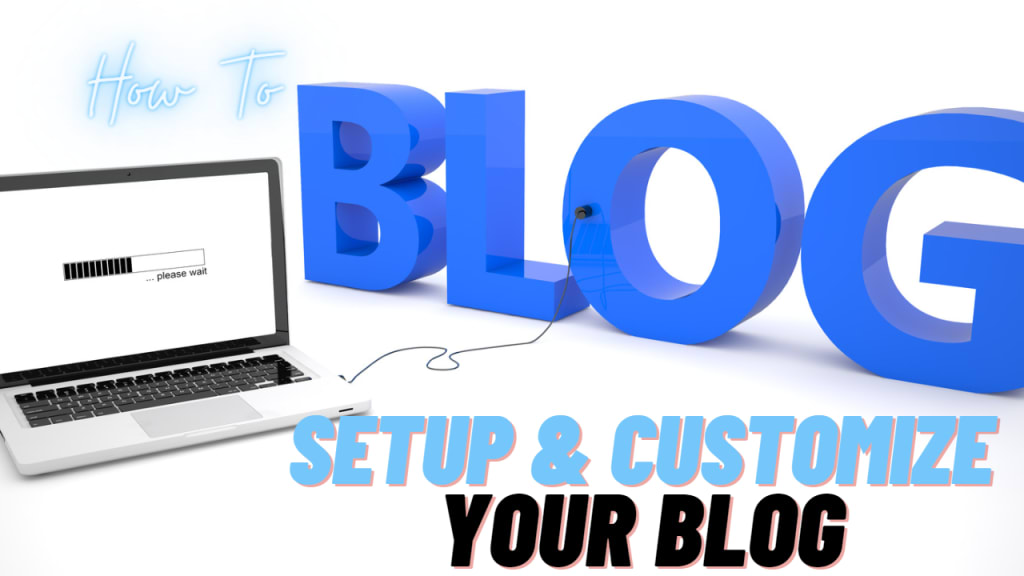 Blogging - How to Set Up and Customize Your Blog Like A Pro
Index
Introduction
Best Strategies to setup & customize the blog
Best sites or platforms to choose a theme. Which is the best theme to consider? Which is free
Tools or site For about us, contact, terms & conditions, Privacy Policy. Which is the best site to get free
Think of precautions prior to choosing a platform for the above
Conclusions
FAQs
Introduction
Blogging - How to Set Up and Customize Your Blog Like a Pro is a great way to share your thoughts, ideas, and expertise with the world. Whether you want to start a personal blog or a business blog, the process of creating a blog is relatively straightforward. To get started, you'll need to choose a blogging platform, select a domain name and web hosting provider, and customize your blog's design to reflect your brand and personality. With the right tools and resources, you can create a professional-looking blog that stands out from the crowd and attracts a loyal audience.
Best Strategies " How to Setup and Customize your Blog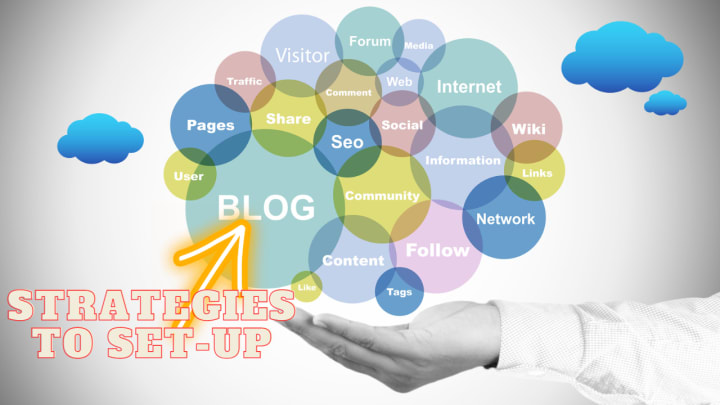 Setting up and customizing a blog can seem like a daunting task, but with the right strategies, it can be made easy and straightforward. Here are some of the best strategies for setting up and customizing a blog:
Choose the right platform: There are many blogging platforms available, each with its own set of features and benefits. Some popular options include WordPress, Blogger, and Tumblr. Research and compare different platforms to find one that suits your needs.
Pick a theme: A theme sets the tone for your blog and can affect the overall user experience. Choose a theme that is visually appealing, easy to navigate, and fits with the subject matter of your blog.
Customize your design: Once you've selected a theme, customize it to make it your own. Add your logo, change the colors, and adjust the layout to create a unique look that represents your brand.
Install essential plugins: Plugins are like apps for your blog that can add functionality and features. Install essential plugins like Yoast SEO, Jetpack, and Akismet to optimize your blog for search engines, track analytics, and protect against spam.
Optimize for SEO: Search engine optimization (SEO) is the practice of improving your blog's visibility in search engine results pages. Use keywords strategically, create high-quality content, and optimize your meta descriptions and titles to improve your SEO.
Make it mobile-friendly: With more people browsing the internet on their mobile devices, it's essential to make your blog mobile-friendly. Choose a responsive design that adapts to different screen sizes and ensure that your website loads quickly.
Build an email list: Building an email list is a great way to stay in touch with your audience and promote your blog. Include opt-in forms on your website and offer exclusive content or incentives to encourage sign-ups.
Create engaging content: Ultimately, the success of your blog depends on the quality of your content. Create engaging, high-quality content that resonates with your target audience and keeps them coming back for more.
By following these strategies, you can set up and customize a blog that is visually appealing, user-friendly, and optimized for success.
Best Sites or Platforms to Choose a Theme. Which is the Best Theme to Consider. Which is Free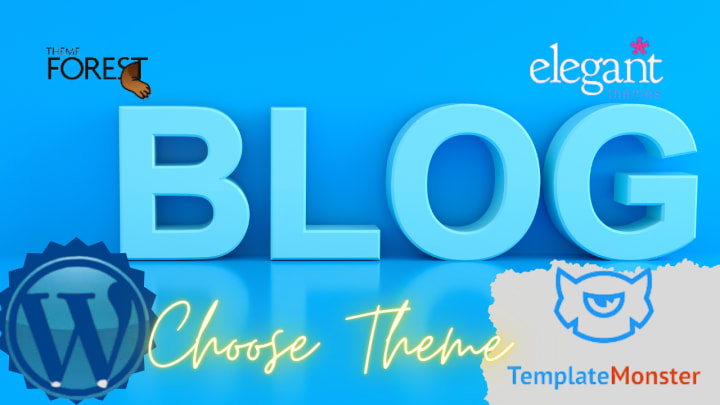 There are several websites and platforms where you can find themes for your blog, and some of the most popular ones include:
WordPress.org: WordPress offers a vast collection of free and paid themes that you can easily browse and install. You can also find third-party websites that offer WordPress themes.
ThemeForest: ThemeForest is a marketplace for WordPress themes and templates that offers a wide range of options, including free and premium themes.
Elegant Themes: Elegant Themes offers a variety of premium WordPress themes and plugins that are well-designed and customizable.
TemplateMonster: TemplateMonster is a popular platform that offers both free and premium themes and templates for various CMS platforms, including WordPress, Shopify, and Joomla.
When choosing a theme, it's essential to consider the following factors
Compatibility with your blogging platform
Responsiveness and mobile-friendliness
User experience and ease of navigation
Customizability and flexibility
Features and Functionality
Some popular free themes that you can consider for your blog include
Astra
GeneratePress
OceanWP
Hestia
Neve
These themes are lightweight, fast, and customizable, making them a great option for bloggers who are just starting.
Tools or Site For About Us, Contact, Terms & Conditions, Privacy Policy. Which is the Best Site to Get Free
There are several free online tools and websites that can help you create pages for "About Us," "Contact," "Terms & Conditions," and "Privacy Policy." Here are some options:
Wix: Wix is a popular website builder that offers free templates for creating a variety of web pages, including About Us, Contact, and Terms & Conditions pages. They also offer a privacy policy generator tool.
WordPress: WordPress is another popular website builder that offers a variety of free and paid templates for creating web pages. You can also find free plugins that can help you generate Privacy Policy and Terms & Conditions pages.
Shopify: If you're running an e-commerce store, Shopify offers free tools to help you generate Privacy Policy and Terms & Conditions pages.
FreePrivacyPolicy.com: This website offers a free privacy policy generator tool that you can use to create a custom privacy policy for your website.
TermsFeed: TermsFeed offers a free terms and conditions generator tool that you can use to create custom terms and conditions for your website.
It's important to note that while these tools can be helpful in creating pages for your website, it's still important to carefully review and customize the content to ensure that it accurately reflects your business and complies with applicable laws and regulations.
Think of precautions prior to choosing a platform for the above
When choosing a platform for creating web pages such as "About Us," "Contact," "Terms & Conditions," and "Privacy Policy," there are several precautions you should take to ensure that you're using a trustworthy and reliable platform. Here are some things to keep in mind:
Reputation: Research the platform and read reviews from other users to ensure that it's reputable and has a good track record. Look for platforms that are well-established and have been around for a while.
Security: Make sure that the platform uses secure encryption to protect your personal and business information. Look for platforms that use SSL (Secure Socket Layer) encryption and have a privacy policy that clearly outlines how they handle your data.
Customization: Check whether the platform allows you to customize the content of the pages to ensure that they accurately reflect your business and comply with applicable laws and regulations. Avoid platforms that offer generic or cookie-cutter templates that may not be relevant to your business.
Accuracy: Verify that the platform's templates and tools comply with applicable laws and regulations, such as GDPR, CCPA, or COPPA, depending on your business's location and target audience.
Support: Ensure that the platform offers reliable customer support to help you resolve any issues or answer any questions you may have while using their tools.
Cost: Finally, consider the cost of using the platform, including any hidden fees or ongoing costs that may arise. Look for platforms that offer transparent pricing and affordable plans that fit your budget.
Conclusions
Setting up a blog can be an exciting journey that allows you to express yourself and share your passion with others. With the help of various blogging platforms and tools available today, all issues of Blogging - How to Set Up and Customize Your Blog Like A Pro can easily create a professional-looking blog that reflects your unique voice and style. Taking the time to customize your blog's appearance and creating essential pages such as "about," "contact," and "privacy policy" can help establish your blog's credibility and attract a loyal readership.
FAQs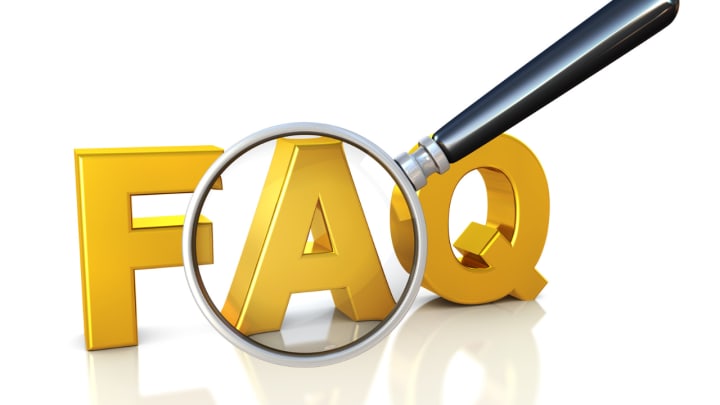 Q: What are some popular blogging platforms?
A: Some popular blogging platforms include WordPress, Blogger, Wix, Squarespace, and Medium.
Q: Do I need to know how to code to set up a blog?
A: No, you don't need to know how to code to set up a blog. Most blogging platforms offer user-friendly interfaces that allow you to customize your blog's appearance without any coding knowledge.
Q: What pages should I include on my blog?
A: Some essential pages you should include on your blog are "about," "contact," and "privacy policy." The "about" page should introduce yourself and your blog's purpose. The "contact" page should provide your readers with a way to get in touch with you. The "privacy policy" page should explain how you collect and use your readers' data.
Q: Can I make money from blogging?
A: Yes, you can make money from blogging through various methods such as affiliate marketing, sponsored posts, and selling products or services.
Q: How often should I post on my blog?
A: There is no set rule for how often you should post on your blog. However, posting consistently is important to keep your readers engaged and coming back for more.
Q: How do I promote my blog?
A: You can promote your blog by sharing your posts on social media, participating in online communities, and collaborating with other bloggers in your niche.
Q: What should I write about on my blog?
A: You should write about topics that you are passionate about and that align with your blog's niche. It's essential to provide valuable content to your readers that solves a problem or entertains them.
Q: Can I customize my blog's design?
A: Yes, most blogging platforms allow you to customize your blog's design using templates and themes. You can also use CSS code to further customize your blog's appearance.
About the Creator
Never Stop Dreaming: A true inspiration for anyone looking to turn their dreams into reality. From a humble background to a millionaire, my journey is a testament to the power of hard work, dedication, and an unbreakable spirit
Reader insights
Be the first to share your insights about this piece.
Add your insights