How To Profit From Crypto Airdrops
How To Profit From Crypto Airdrops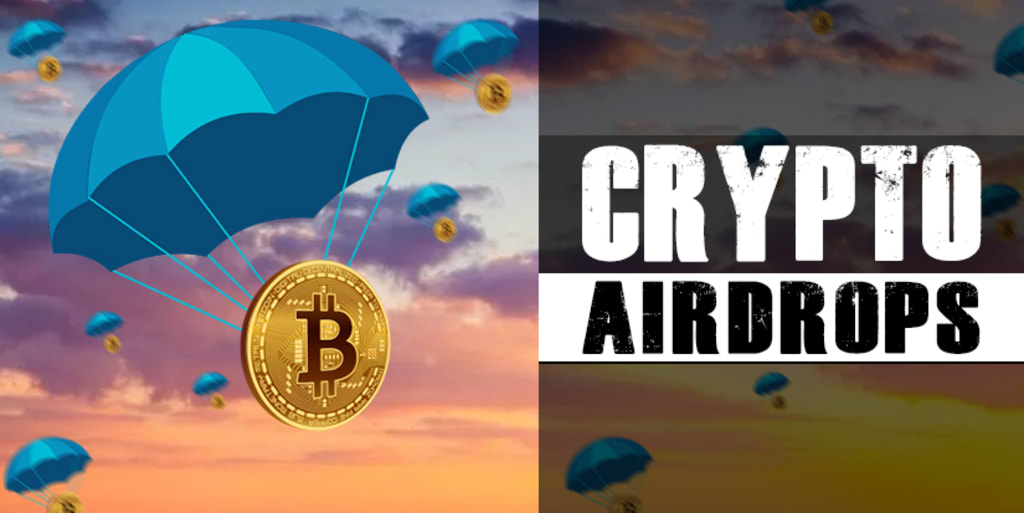 Cryptocurrency Remains One Of The Most Helpful Digital Innovations In The World Right Now. Many Countries And Governments Have Attested That This Digital Currency Is Continually Spearheading Their Economic Growth. The Most Popular Digital Currency, Bitcoin, Is Used By Millions Of People Worldwide For Several Purposes, Such As Trading, Investing, And So On. Despite These Impressive Numbers, Many People Are Yet To Understand Digital Currencies And Their Several Terminologies, One Of Which Is A Cryptocurrency Airdrop. This Is A Highly Neglected But Enormously Important Instrument In The Digital Currency World. This Article Will Explain What A Cryptocurrency Airdrop Is And How Companies Use It To Maintain Digital Currencies' Stability.
What Is A Cryptocurrency Airdrop?
This Instrument Is Mostly Used By Startups That Operate With Blockchain. A Cryptocurrency Airdrop Is When A Platform Tries To Increase People's Buying And Using Cryptocurrencies By Using Several Promotional Texts And Visuals. However, The Most Exciting Thing About Airdrop Is That The Companies Randomly Send Coins In The Already Existing Cryptocurrency Users' Wallets. When A Company Decides To Perform A Cryptocurrency Airdrop, You Would See The Promotions On Their Website. Some Also Opt To Post It On Cryptocurrency Forums And Discussion Rooms. A Digital Currency Platform That Does This Is Likely To Stand Out From The Many Platforms Already Available. In Most Cases, This Strategy Is Very Successful, And It Can Increase Its Patronage Massively. It Is Also An Effective Way For A Cryptocurrency To Market Itself. The Cryptocurrency Holders That Benefit From This The Most Are Bitcoin And Euthereum Holders. This Fact Is Due To Bitcoin And Euthereum's Dominance In The Digital Currency Market.
However, It Comes With Several Conditions:
1.Minimum Coin Value Required: If You Want To Qualify Or These Occasional Gifts, Then You Need To Have A Minimum Amount Of Coin Value In Your Wallet, Depending On The Platform You Use.
2. Activity Levels: This Is The Second Condition, And It Requires You To Be A Frequent Wallet User. If You Have Not Used Digital Currencies For A While, You May Not Qualify For This Excellent Offer. Alternatively, Some Platforms Can Give You A Chance To Become Eligible For This Offer By Assigning You Tasks Such As Writing An Article, Networking With Several Wallet Holders, Or Posting About Them On Your Social Media. Although Airdrops Are Highly Beneficial To Both Platforms And Individuals, You Should Be Careful Not To Fall For Scams For A Third Party. Some Third Parties Will Act As A Trusted Digital Currency Platform And Tell You To Perform Several Activities To Become Eligible For The Airdrop. Some Others Will Send Small Amounts Of Digital Currency To Your Wallet In Hopes Of Scamming You. Presently, Many Companies Operate Based On Blockchain And Digital Currencies, And Fanspel Is One Of Them. Fanspel Is A Blockchain-Based Fantasy Sports Platform That Promises Massive Fun Coupled With The Most Affordable Rates.
Final Thoughts
Cryptocurrency Is A Highly Used Resource Right Now, And It Will Continue To Be An Instrument Of Progression For Many Decades. That Said, Cryptocurrency Airdrop Is Something You Should Look Out For So As Not To Miss Out On Incredible Opportunities.