How to Make Animated Graphics with Free GIF Makers
Use GIFs on your posts to add energy and a bit of fun.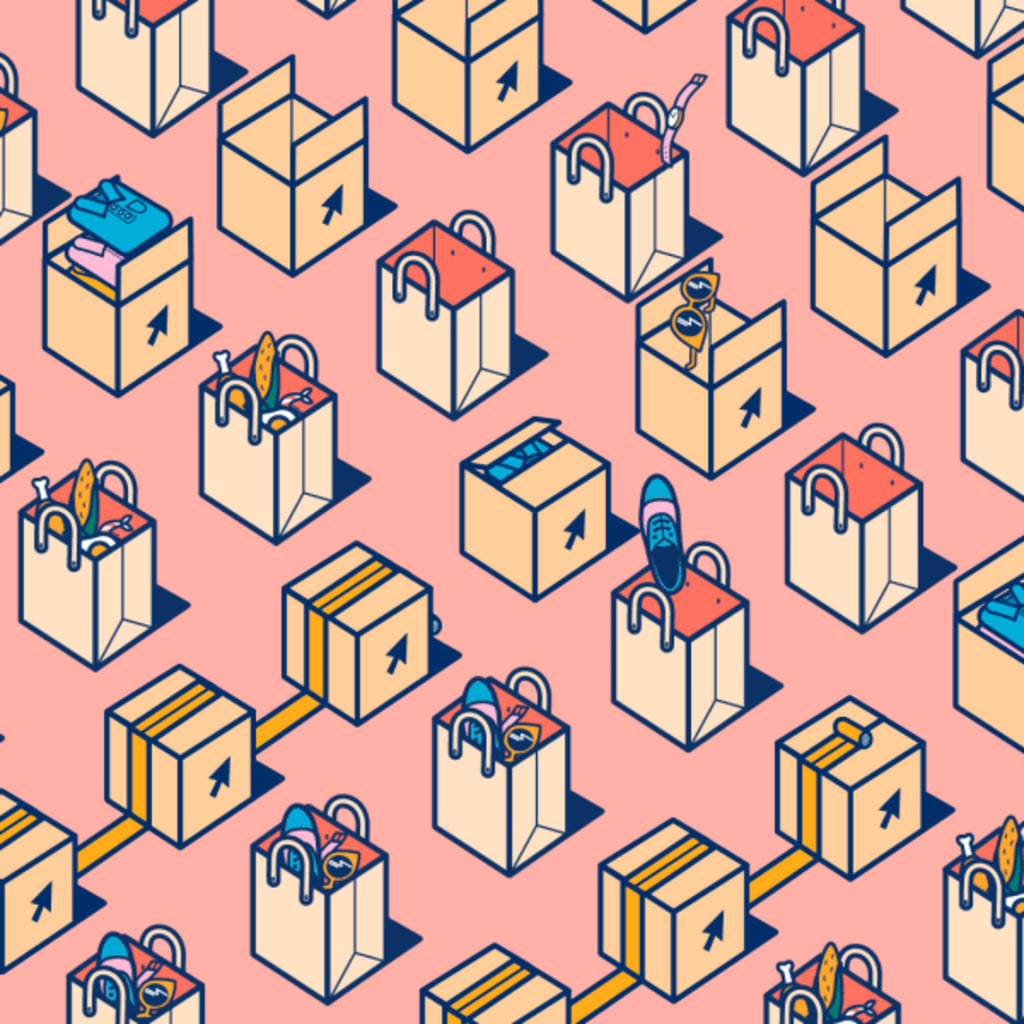 Bags and boxes by Ellen Porteus.
A GIF is a cheaper alternative to a full explainer video that you can feature in places like blogs and social networks. Animated GIFs, short for Graphic Interchange Format, are cool and easy to make. Well, relatively easy to make. While some people has their own Adobe Photoshop technique to come up with GIFs and memes, this article will focus on using its free alternatives.
Today, GIFs are not just reserved for casual social media chit-chats. Brands use them everywhere they can think of. From their paid advertising campaigns, in their customer support articles, on landing pages, in email marketing campaigns or to announce and showcase their products.
The animated graphics can serve as an effective call-to-action. They can have an emotional impact that connect with people emotionally. They make nice explainer shorts.
Easiest: GIF Conversion Sites
These are sites that convert your images and your videos into GIF. They are also where you would go to look for an animation. There are three conversion sites where you can make free GIFs: GIPHY, GIFs.com, and imgur. These free services do have their limitations. You can only make shorter GIFs, and only in limited sizes—some with watermark that you can get rid of (by paying).
1. GIPHY
This free service from GIPHY works in a simple drag and drop method. Find a video file or a video URL from YouTube or Vimeo, or a series of photos to animate. Next, upload the file and trim the video to 4 to 6 seconds; you can start from anywhere in the video.
Optionally, you can add a caption to the video and apply some style. Add stickers from GIPHY's sticker collection and draw something on the GIF if you'd like. Then you'll upload the file to GIPHY in a process that takes only a few minutes, and the file is ready. You can save the file, upload it to social media, or share the link.
2. GIFs.com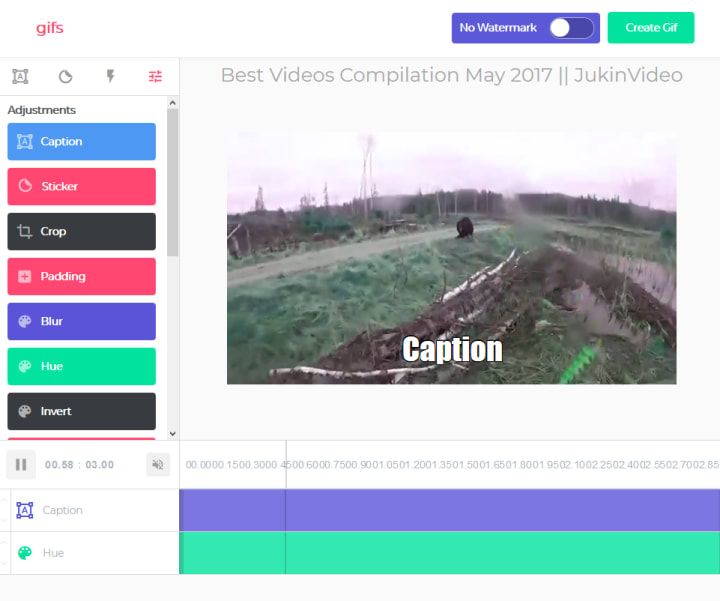 The next tool is the GIF maker from GIFs.com, which works with YouTube videos, Vine videos and Instagram videos. It works in the same way. You provide the maker with a link to your video. If you can't think of anything interesting, GIFs will suggest a random video for you to try.
And then you will trim the video and make adjustments.
There are more effects you can try with GIFs. In addition to the standard caption and sticker addition, you can crop your graphic to a certain size and make it even smaller. You'll be able to add padding of your chosen color to the top and bottom, blur the image, adjust the hue and saturation, and invert it. Also, flip it vertically or horizontally, and other instant effects. Even more, there's the experimental features you can try out: ping pong, warp and sticker maker.
3. Imgur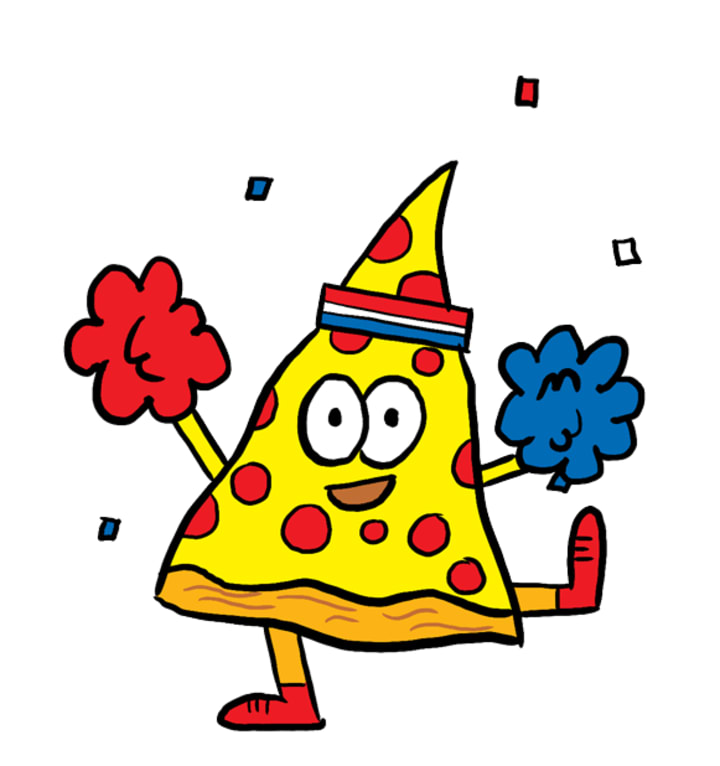 Imgur is another free GIF maker that you can use to create awesome animation graphics. From their website, select "New post" and go ahead with the "Video to GIF" option. If you have a YouTube link of the video, just paste that into the box and follow the instructions. You'll be able to trim the selection and add a caption. Once the selection is made, your fabulous GIF is ready for the sharing. Try Imgur
Easy: Boomerang from Instagram
Using the Boomerang app from Instagram, you can record a few seconds of a moving object and share it directly to your followers across platforms. It's super quick, and doesn't require any difficult editing.
But because the app records a moving object live, you need to hunt for a moving object worthy of that entire 3 seconds that will be looped into oblivion by the app. Boomerang takes a very short recording of a movement and turns that into a GIF that you share directly to Instagram or Facebook.
It takes a bit of luck and patience to capture the decisive moment that says a lot about the everyday life. Everything else, like lighting or time for practicing the moves, are outside of the scope of the app.
Easy: GIPHY Cam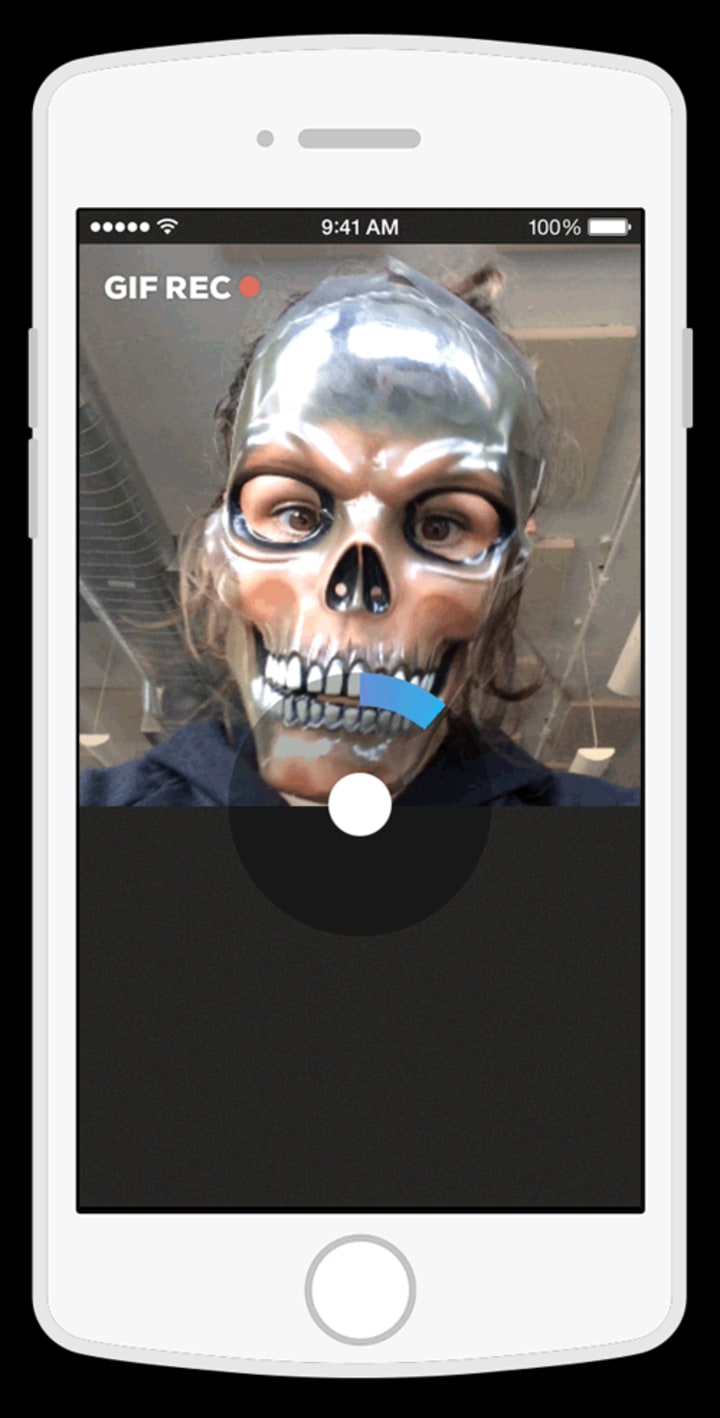 Record a short GIF from a moving object and add some filters or special effects to the graphics to create your masterpiece. The free app works on Apple products and Android. Once the GIF is ready, you'll be able to share it on social media. Record a short GIF from a moving object and add some filters or special effects to the graphics to create your masterpiece. The free app works on Apple products and Android. Once the GIF is ready, you'll be able to share it on social media.
What I like about the GIPHY Cam app is the varieties of effects. From speech to text to background magic wand, there's so many things to try and play with.
So there you have them, the easy ways to spice up your social media posts with cool and fun GIFs. Once you've mastered these apps and created your masterpiece animations, you can even create an artist channel on GIF sharing sites. However, if you want to create longer GIFs you will need to use more advanced tools, such as Adobe, online design tools, or the paid version of your favorite image processing software.
how to
A Riau-born full-stack freelancer. A storyteller, poet at heart, a short story writer in my own time. I'm published on Hubpages, Medium, and a Google local guide.
On a scale of $1 to $20, how attractive are you?