How to increase traffic to website free
How to increase traffic to website free" is probably something we seek answers to.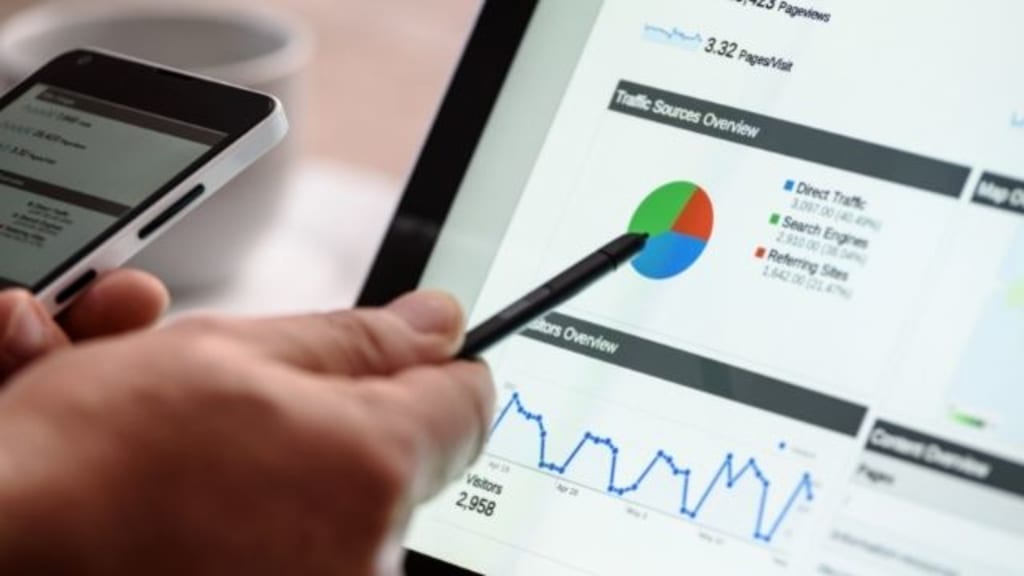 "How to increase traffic to website free" is probably something we seek answers to. For an Affiliate Marketing website to be hugely successful in the longer term, a good traffic volume is key.
How to increase traffic to website free
If you have been following my website, you would have read some articles on keyword research, SEO and Google Ranking, techniques and tips which I apply to this website and reaping results. I do recommend you read up on Keyword Research and this article on steps of writing your posts/pages to rank well. They kind of form the foundation.
Increase Traffic to Your Website – An Effective Strategy
I am sure there are various ways to increase traffic to your website, and some of them I have also discussed in my other posts. What I want to discuss here is a simple but very effective strategy. Simply put, the strategy involves ranking well for a multitude of okay traffic and low competition keywords.
But let's discuss search engine ranking first. Must you always rank on page 1? I think we only have look at our own experiences when we search for stuff. We do sometimes search beyond page 1, page 2 or even page 3 especially when we don't find what we are looking for or we change the keywords used. You will however agree with me that the page 1 websites are going to steal away traffic and attention.
So back to the strategy, would you rather rank well with a multitude of keywords with lower search volume or you rank poorly for very high search volume keywords which are very competitive. Let me illustrate.
Keywords Illustration
Take this post as an example. I am trying to get traffic from people who are interested in knowing how to increase traffic to their website. I can choose the keyword "how to increase traffic" which has a high search volume of 3,561 per month.
Increase traffic to your website, however, this keyword has a fairly high QSR competition of 381.
Keyword Research
I will probably not be able to rank on page 1 too soon especially if my website is relatively new and I am still building out my contents. I have chosen the keyword "how to increase traffic to website free" instead.
This keyword has a QSR competition of 5 (5 competing pages of other websites) which means I can quite quickly rank on the first few pages and over time as the website matures, page 1! This is a low hanging fruit even though the search traffic is much lower.
A Multitude of Low Hanging Fruit Keywords
As you do your keyword research, you can generate many such similar keywords:
ways to increase traffic to website
increasing web traffic free
increase web traffic tips
If I can rank a multitude of targeted keywords, I am going to get traffic. The math's is simple. Using this single strategy, I will rank well and even though each keyword has lower search volume, I am getting some traffic each. Say each of these keywords gets me 2 visitors per day, 100 of these keywords generate 200 per day. That is 6,000 new visitors per month!
So here is the strategy:
look for keywords > 50 searches per month &
QSR < 100
have 100s of related niche keywords for your website
And let me call this strategy the guerrilla keyword strategy.
Contents, Contents, Contents
Contents are everything. Good contents take time and effort to create. But that's exactly the value you are providing to your audience. In terms of frequency of new content creation, especially if you are just starting out, 3 new posts or pages per week will be a good start (this is easier said than done!). Content creation is actually not that difficult but you need some guidance and practice.
Small Paragraphs
Separate Your Ideas with HEADING Tabs (h3 or h4)
Black or Dark Grey text on white background
Conversational speak
Use a captivating headline
Use a relevant image with the first fold of the page
When you become the authority on some niche topic, you would be sure to generate lots of traffic.
Sources of Contents
Do you necessarily have to be the expert when you are writing on any topic? I guess that really depends on your definition of "expert". One guy once told me that you are the expert to someone who knows a little less than you for a particular topic. I believe whether your contents are useful or relevant, the final judgment comes from the reader.
Nonetheless, you need to really know the topic and sincerely provide information which is useful, solutions to people's problems or answers to questions. This can be from what you actually already know. Example, you play a certain online game very well and you can provide tips or short-cuts to help others master the game.
You can however also research about topics and based on your research from various sources, provide useful contents as well.
For my niche of Affiliate Marketing for this website, I do research a fair bit but I also benefit a great deal from Wealthy Affiliate resources, hopefully learning and teaching at the same time.
Other Ways to Generate Traffic
There are other ways to generating traffic and each may warrant a full-length discussion. I think since YouTube has been acquired by Google, video marketing is going to be huge.
As contents is such an important thing for a website, I think we should all leverage on the guerrilla keyword strategy. For completeness's sake, there are a number of other strategies:
Video Marketing (primarily YouTube marketing)
Free giveaways to generate a list, leading to email marketing
Website SEO
Social Media Sharing's
Guest Postings on other Websites
Reader insights
Be the first to share your insights about this piece.
Add your insights