How to Get Free SSL Certificate for Your Website in 2020?
Get Free SSL Certificate for Your Website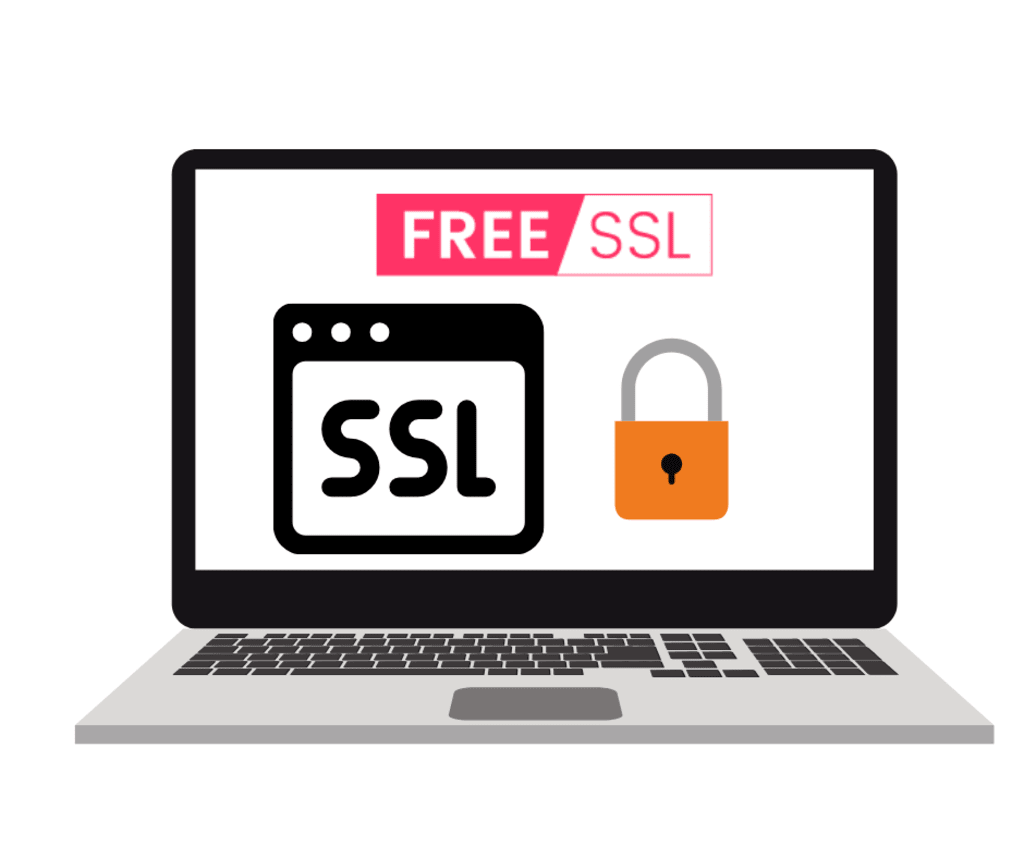 If you have heard anyone talk about their website, you might have overheard them say that the price for SSL certificates have dropped incredibly in recent years, but the best thing about this development is the ease with which they can be obtained now.
Many of you have thought about HTTPS, SSL certificate, and TLS.
• What do these terms mean and how do they all affect your website?
• What is an SSL certificate and why is it so important to your website?
• How you can get Free SSL Certificate in 2020?
Read on to find the answer to all these questions and more.
A Brief Overview and Introduction to SSL Certificates:
SSL is the abbreviated term for Secure Socket Layer.
SSL is essentially a form of security protocol with which the data that is transferred between a web server and a web browser is encrypted.
This encryption enabled by an SSL certificate is what helps to make sure that the data of the users that visit your website do not get stolen or tampered with.
Regardless of what you do on your website you require an SSL certificate to help protect your website users.
TLS is the abbreviation for Transport Layer Security. TLS does the same job as an SSL.
In fact, the TLS is the encryption protocol that was created to be the successor of SSL version 3. Today, the TLS is in use, but we call it SSL.
An SSL certificate is obtained by buying or getting an SSL certificate from a certified organization to help secure your website.
How does SSL Affect Your Website?
The first major difference that you would notice on your website if you have an active SSL certificate is that when people visit your website is that instead HTTP your website's URL will start with HTTPS which stands for HTTP Secure.
What this means is that it tells the browser (and any user that cares to notice) that your website is secure and safe to browse.
Here are a few benefits of having an SSL Certificate:
Encryption:
Basically, what an SSL encryption does is that it ensures that whatever information you or your user sends over the several servers that your website is connected to will not be stolen by a hacker.
Since your customers might have to input their sensitive information on your website, and this information is likely to travel through all the different computers that your website is connected to, the best way to ensure that your information is safe is with the use of a free SSL Certificate.
An SSL certificate encrypts the data on your website so that it will be unreadable to any computer or server that is in between the main server and your website, and as well as your website and your customer's computer.
PCI Compliance:
PCI Stands for Payment Card Industry and this is the organization in charge of the use of debit and credit cards for purchasing things online.
Now, if you own a website that requires your users to input the details of their cards in for purchase, then you need to have an SSL certificate in order to be PCI Compliant.
Without an SSL certificate, your website will not be allowed to handle sensitive information like credit card information and Social Security Number.
Authentication:
What this means is that it makes sure that the destination of the sensitive information that was encrypted makes it to its legitimate destination.
This is to ensure that when you are sending your information over the internet, your information do not fall in the wrong hands.
With the use of authentication, the sensitive information of your customers will not be decrypted unless it reaches its actual destination.
Trust of your visitors:
To ensure that visitors of a certain website can easily detect whether the website that they are currently visiting is secured and safe for them to browse, there are several visual cues that have been put in place.
One of those visual cues include the padlock symbol that is seen at the top of the browser right next to the URL of a website to show that your website is secure and can be trusted.
If customers trust your website, then there is a higher possibility of them buying from you.
This is one of the methods that the internet community helps to protect customers against identity theft and phishing.
Phishing occurs when a false email is sent to a customer to make them visit a certain website in order to steal their information.
Where to Get Free SSL Certificates?
Now that you know the benefits of getting an SSL certificate for your website, I know the next question on your mind now is, how to get free SSL certificate that you speak of (I know that's what I'll be thinking if it were me). How much can you even get a certificate for?
Okay, here is the good news.
You can get SSL certificates for free and they work too.
Now don't get me wrong, you may still need to pay for an SSL Certificate in the long run, but for now, it is better if you take advantage of all the free ones out there.
This is especially important if you are trying to save some money on your new website without compromising on the security of your website.
The way that SSL Certificate works is that you need to generate a free secure certificate file for the websites that will be listed below and validate your URL with it.
Here is the best place to get a Free SSL Certificate:
FREE SSL [Freesslcertificate.org]
FreeSSL offers SSL Certificate for free to non-profit organizations.
According to the information on their website, they appreciate the works of non-profit organizations and would love to support you by providing a free SSL certificate that will help to add value to your website in terms of security and trust.
To get a free SSL certificate from here, all you need to do is fill up a form to confirm that you are a non-profit organization, then after receiving your request, they will go through your website for verification.
During the verification process, the security needs of your website will be analyzed so that the proper type of SSL Certificate can be issued to you.
After these steps, your non-profit organization will become secured by a leading SSL vendor.
In return, they will require you to give feedback on the SSL certificate if you are put under and share your experience on social media.
I think this is a fair price to pay for such a great deal.
https://freesslcertificate.org
Conclusion :
You can easily find an SSL certificate that suits your needs as a website owner.
Apart from having the shiny 'S' after the HTTP that comes before your URL, one of the major uses of an SSL is data encryption.
That is the reason why an SSL Certificate is a mandatory requirement for any website.