How To Earn 1000 Euros Per Month On The Internet
A Guide To Making 1000 Euros Per Month Online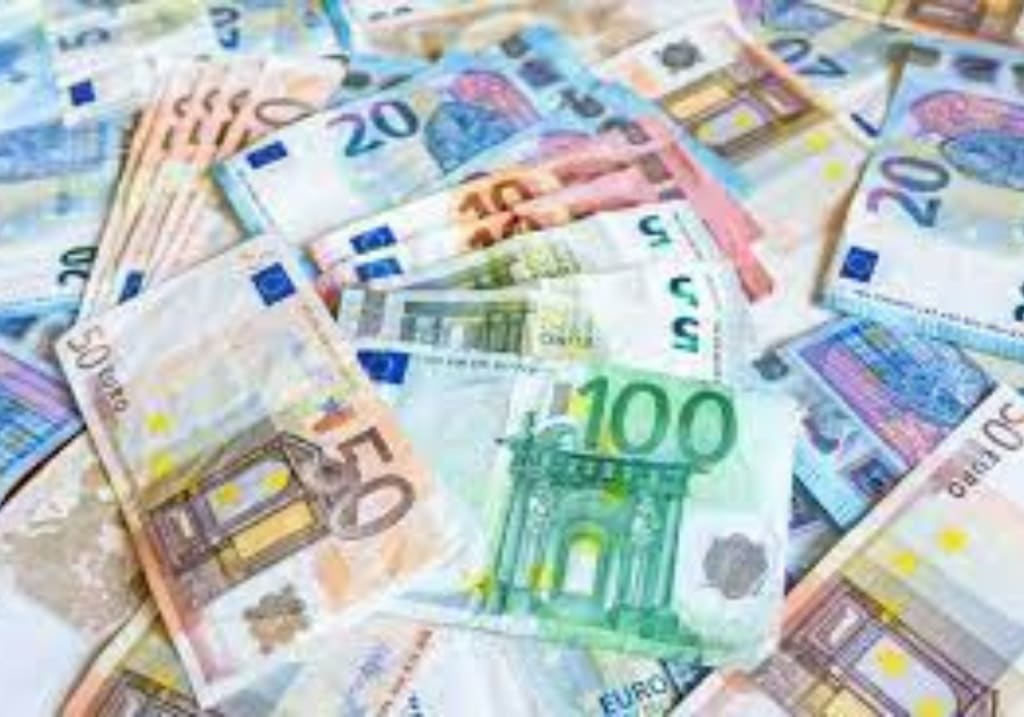 The digital revolution has offered incredible opportunities in recent years. With the development of the internet, it is now possible to do business online and earn no less than 1000 euros every month. However, this assumes that we know what to do and how to go about it. Indeed, how to earn 1000 euros per month on the internet?
Develop Niche Sites
To earn 1000 euros per month, you can take an interest in niche sites. Niche sites are websites like any other, but with the particularity that they are targeted at a specific and restricted market. This may be, for example, the market for feeding infants aged between 0 and 5 months, a market for smartphones, etc. Niche sites make it possible to automatically make money inflows often estimated at several figures. All you have to do is choose the ideal niche, and apply the best methods of profitability.
On the strategic level, it will therefore be mainly a question of:
To select a niche site that has a large volume of searches on search engines like Google for example;
To offer quality content on your platform;
To optimize it is referencing to be sure to appear in the first results of search engines;
To offer profitable products likely to win the hearts of your audience;
The main thing is the quality of your niche site. If it is well-chosen, relying on the right tools, it is certain that you will come out with a lot of money at the end of each month. Something to improve your daily life and lead a good life.
Create Hosting Platforms
How To Earn 1000 Euros - Host
When you can create hosting platforms, you don't need to ask yourself the question of how to earn 1000 euros per month on the internet. Indeed, you can provide a web hosting service for anyone who wants to host their websites. Not only will they pay for their hosting, but they will also be forced to renew the service or risk losing their website. However, this is an unthinkable situation for them insofar as their websites are part of their communication strategy, which they cannot separate. The people who host their websites are reliable customers.
It is therefore an option that you should seriously consider. Providing a quality web hosting platform, necessary for the business of your prospective customers, is an excellent way for you to earn a lot of money quickly, especially at the end of the month. The more customers you have who will use your platform, the more money you will easily earn. However, if you lack inspiration, you can perfectly take inspiration from what already exists. Check out Clickbank, Amazon, Aweber, etc., which are service platforms recognized around the world.
Selling On Amazon/eBay
One of the best ways to earn 1000 euros per month, or even more, is to sell online on platforms like Amazon or eBay. Selling on the internet is an interesting opportunity to earn money easily by working from home. Here, all you have to do is buy products at a very low price from a specialized supplier, which you will then resell on Amazon and eBay while making a profit.
The advice you need to apply is to find really cheap quality products and order in bulk. You understand that you will need to have some money at the beginning to invest. For professionals, the two main marketplaces are Tradekey and Alibaba. There you will find international suppliers in any field that can earn you money. From computer components to the food industry, to the clothing industry, you will have the choice of the field that interests you.
After acquiring your quality products and posting your ads on Amazon and eBay, you can promote them on social networks like Facebook, Twitter, YouTube, Instagram, etc. Create new accounts and eBay sends requests for additions to all people who are fans of websites specializing in the sale of products similar to yours. Send them emails presenting your products, set up a fan page, and develop links in the direction of your ads. You will see how selling online is a great way to earn additional income on a daily basis.
Offer Your Services As A Translator
If you speak several languages, you have the chance to earn at least 1000 euros per month on the internet with translation. Indeed, if you express yourself and understand correctly languages ​​such as English, Spanish, Italian, etc. you can translate texts written in these languages ​​to make money. Several professionals are looking for translators on a daily basis. Whether it's the translation of articles or websites, these are services that are in high demand by professionals, and which bring in big money per month.
If you have the skills it takes, then don't wait any longer! Go to search engines like Google, look for job offers for translators, and send your CV by email to all the professionals who offer translation jobs online. You can also respond to ads posted on the Odesk and Freelancer sites. Look for "translator" in the "find work" category, then apply it to all the ads posted there.
Promote Products/Services Through Affiliate Platforms.
If you want to earn at least 1000 euros per month, affiliation is also a solution. With membership, the principle is simple. For example, you can praise the merits of one or more products that you liked. You can do this through the Amazon partner program for example. From this moment, you will receive between 3 to 10% of the sale price on each product sold on Amazon, in particular Amazon France.
Another possibility is to redirect all your visitors to the site of an advertiser with whom you are affiliated. This is, for example, what an affiliate management company like Affilinet offers. In return, you will receive a fixed commission for each registration recorded following redirection to the site of a partner advertiser.
With affiliation, the financial gains are very often variable and can climb very quickly. If you are looking for how to earn 1000 euros per month, this solution is definitely one of the tips that you must consider.
Sell ​​A File And Let The Machine Run
How To Earn 1000 Euros - Sell
This is a trick that is one of the most profitable solutions to allow you to build up additional income and supplement your end of the month. Selling a file allows you to earn a lot of money today. This is the case of an e-book written on a very specific subject, in particular stress, wealth, entrepreneurship, leadership, etc., for those who wish to be accompanied in the search for solutions to their concerns according to the themes. This e-book can sell well online, but you will have to be very sharp and well equipped.
Writing an e-book requires a lot of work. You have to have an impeccable visual, a well-outlined structure, and a fairly sales-y and effective speech. Once everything is in place, you now have to wait and see if things go well for you. In general, everything is going well.
Another solution is to decline the concept developed in the e-book in the form of a video pack. This time, the concept can take the form of a complete training on how to solve a difficulty. You can also ask your visitors to subscribe to your various links in order to receive, for example, a video every week on a specialty that you have selected.
This solution is a good way to earn pocket money every month, provided you remain constant, serious, disciplined in your work, and always get involved (condition for constructive, rich, interesting, and satisfying content, etc.)
Are you in the make money online niche & looking for high-converting leads? Click Here
Become A Professional Consultant
If you have knowledge of web marketing, network marketing, internet project management, branding, etc. then you can very well get paid for your advice, and find a way to earn at least 1000 euros per month thanks to your know-how in a specific field. For example, you can offer your expertise in the following areas: budget coaching, nutrition, online marketing, seduction, personal development, etc.
If this approach makes it possible to earn a living on the internet or outside, it is however not accessible to everyone. In addition to being very competent, you will have to be a good and very passionate teacher before deciding to offer your services as a professional consultant online, in order to be able to reap a lot of benefits in return.
If you feel that you are made for this job, you have the possibility of working from home or freelancing and monetizing your services at an even more interesting hourly rate than you could have had as an employee of a structure. To get your first customers, you have to put in the maximum effort. And over time, things will get easier for you. From then on, you will then benefit from a conquered clientele and recommendations by word of mouth.
There are specialized sites that prescribe starting out as a trainer insofar as you will have the opportunity to make yourself known, to talk about your know-how to people who may also be interested in your expertise. If you don't want to be independent, you can decide to work for a consulting firm that will find you clients.
E-commerce
Get started in e-commerce! In recent years, e-commerce has exploded, and more and more, the number of French people who place orders with online stores every year continues to grow. Many of them want to receive the products ordered online at home. All activities are promising in e-commerce. Tablets, computers, clothing, electronics, aesthetics, cosmetics… in short, there is enough to find your account and easily earn a lot of money.
By selling online, you free yourself from the need to have a physical store or hire occasional employees. With 1000 euros precisely, it is quite possible today to embark on e-commerce in France. You will earn money by buying the first stock of products in a country like China, to then resell them in France.
To find customers, there are those who take the gamble of looking for customers themselves by developing their own websites. However, you can also take inspiration from the solutions offered by Shopify, for example. Shopify allows you to set up an e-commerce site without first having any computer knowledge. Then, it will be a question of provoking orders by federating a community on social media, by taking care of your references, or by also buying advertising through platforms like Facebook Ads, Adwords, etc.
There are also those who rely more on the power of a marketplace. This is particularly the case with Amazon, which will offer to take care of the delivery of your products in return for a commission. Even if Marketplaces tend to be more and more competitive over time, they continue to give you the opportunity to benefit from very interesting visibility on the Internet.
Conclusion
In the era of digital technologies, we no longer need to rack our brains to earn money and make ends meet. As we have seen in this article, there are many ways to earn at least 1000 euros per month on the internet.
Disclaimer: This post contains affiliate links. I will make a commission if you click on these links and ultimately make a purchase.