How to Build an App Like TaskRabbit- A Comprehensive Guide
App Like TaskRabbit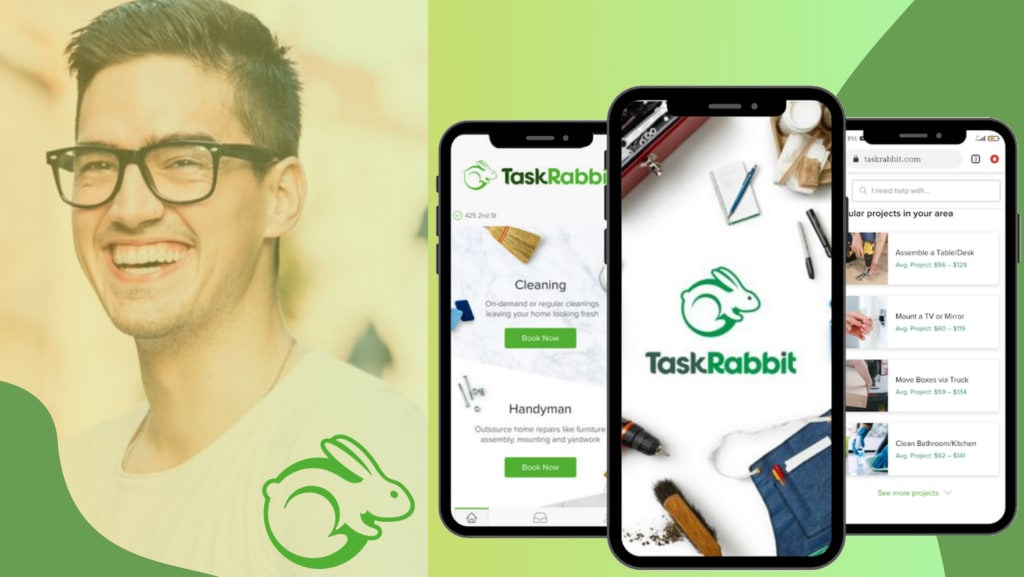 TaskRabbit is an on-demand internet marketplace that helps users locate services such as plumbing, carpentry, gardening, deep house cleaning, and other home services. It serves as a link between clients and service providers. An app like TaskRabbit is advantageous to those who prioritize speed over expense. The business vendors can opt for software product development services to help their customers outsource little jobs or duties in their community while earning out of the project.
Segments of users of TaskRabbit
TaskPosters
TaskPosters are those who want to outsource particular jobs and can post their job requirements on this app, which connects them to qualified specialists that can help them.
TaskPerformers
TaskDoers are persons who are unemployed or underemployed, or who are looking for a way to supplement their income by simply downloading the TaskRabbit app. To become a tasker, however, your background will be inspected, viewed, and a quiz and interview will be conducted. Taskers will be assigned a job, which they can accept or reject depending on their needs.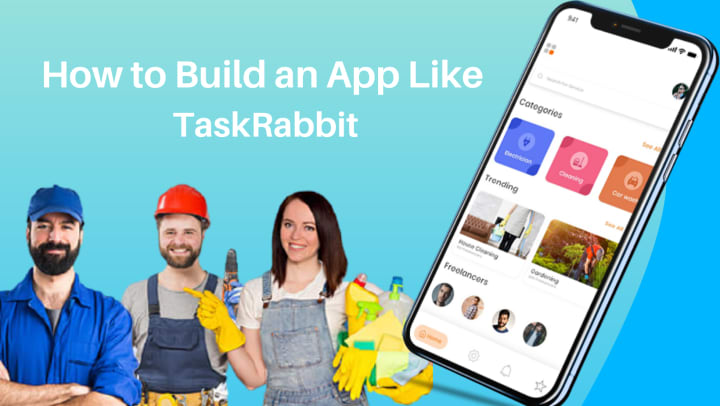 How to Create an App Like TaskRabbit?
You have two possibilities for the development process when creating an app like TaskRabbit.
You can hire a software product development company to build an app from the ground up.
Alternatively, you can buy TaskRabbit clone off the shelf and adapt it to your specifications.
After you've decided on the type of development method you want to use, you'll need to figure out your business strategy. Build your business model after conducting extensive study into current market trends. You can even use the TaskRabbit business model if you don't want to create your own.
The UX/UI of your software, such as TaskRabbit, is extremely crucial to keep in mind when developing it. The success or failure of your app is largely determined by its UX/UI design. Only if the user had a positive initial experience would they return to your platform a second time.
Another crucial element to remember while creating an exceptional software/app like TaskRabbit is to concentrate on the functionality. For your on-demand service business, you'll need to create two apps and one admin panel. Here are some features that you can incorporate in your TaskRabbit-like software.
Customer App:
Easy Sign up
Manage Profile
Save Favorites
Help & Support
Generate Ticket (Get Support)
Cancel & Reschedule
Search Service Provider
Request Management
Schedule Service
Select Service
Reviews & Ratings
Different Payment Modes(online/offline)
Service Provider App:
Generate ticket
Adjust Working Hours
Hourly/Fixed model
Review Customers
Push Notifications
See Earnings & Reviews
Registration & Verification
Review Customers
Push Notifications
Manage and Monitor Job Status
Buy Credits
Share Referral Links
Adjust Visibility (On/Off)
Invoice in Mail
Reject Request
Admin Panel:
Manage Services
Handle Service Providers
Send Bulk Mail & Messages
CMS Management
Manage Payments
Provide Support to Customers & Taskers
Manage Reviews & Rating
Manage Customers
Ads Management
View Payment History
Monitor Bookings
Manage Promo Codes
Before building the app, ensure you are clear about the following things.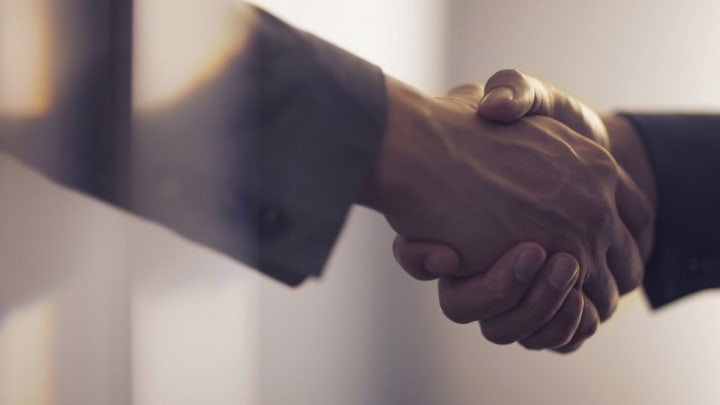 Your Ideal Clients
The software product development company should always design the app by having a clear picture of needs among the target consumers in mind. Provide a particular vision of the target audience to improve an app's performance ratio.
Mobile Platforms You Can Use
Hardware performance, battery life, resilience, and the peripherals required should all be considered when choosing mobile platforms and devices. When picking mobile platforms and devices, there are several factors to consider, including availability, user support, performance, and other aspects.
Your Revenue Model
Technology is in high demand, as it has never been before. The app developer must choose the proper strategy based on the requirement to ensure this resource and make revenue. Paid devices, distinct freemium apps and in-store, advertisements, subscription, and pay for a download are all examples of mobile revenue generation approaches. These techniques can be utilized to make money. The developer's method, on the other hand, must adhere to the standard. For the developer, attracting customers and investing money in various elements of the application is critical.
Wireframing
A wireframe is a glamorized storyboard of your application in the realm of technology. This is where you take your sketch and concept idea and refine it to make it clearer and more functional. This will serve as the foundation for the development of your apps, thus it's an essential stage. You may utilize hundreds of wireframing websites to assist you to bring your drawings with features like click-through and icons to life in the digital world. The trick is to find one you like and is easy to use.
Make a Prototype
After the answer has been found, the next stage is to build a prototype. It's the process of taking your idea and turning it into a simple application with a few features. A prototype makes it easier to sell your software to potential customers because they can now see the benefits in action rather than just imagine or read about them in the product description. It is particularly effective in attracting investors, cooperating with producers, and seeking licenses.
You may also share the concept app with beta testers to get a sense of what has to be changed to make it a popular and functional mobile app like TaskRabbit.
Application Release
For launching an app, the release moment should be planned and strategized well so that there are no last-minute mistakes. The app should be regulated for testing and living environments.
apps
About the author
Regina Deemar is a content writer, Inbound Marketer, and blogger who writes on the latest technology and business-related topics. At present, she is working with Cerebrum Infotech, a leading software product development company.
Reader insights
Be the first to share your insights about this piece.
Add your insights