How Online Food Delivery Apps Are Helping Restaurants?
Food Delivery App Can Help Grow Your Restaurant Business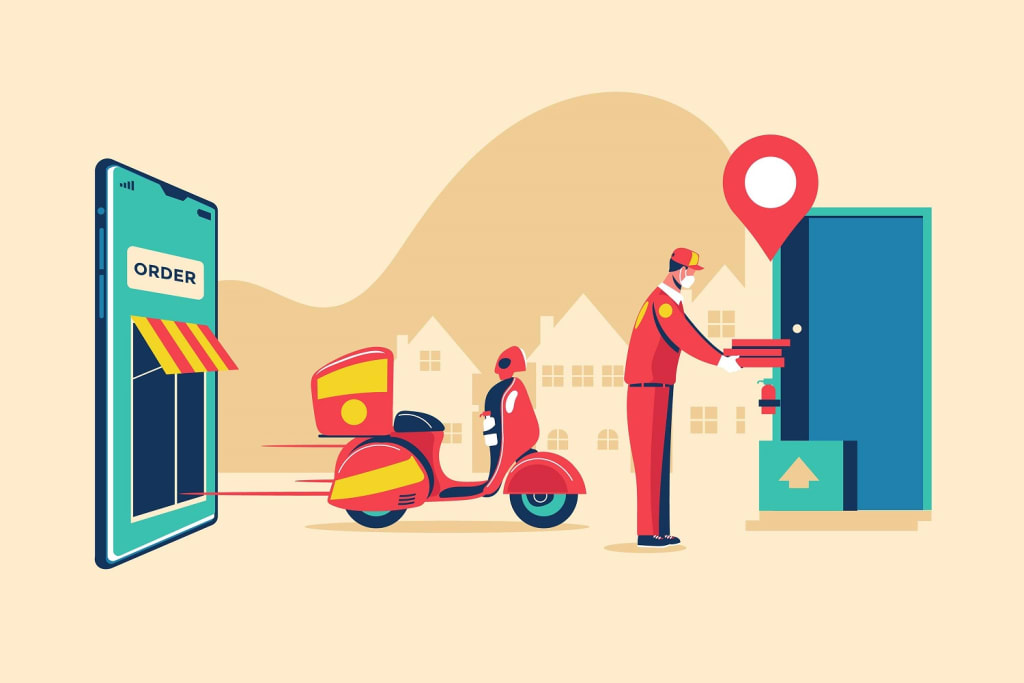 How Online Food Delivery Apps Are Helping Restaurants
On the surface, a best food delivery apps, or other applications looks like a physical extension of your menu in the environment of mobile. But don't take it as truth. There are lots of elements that come together to make a successful mobile application. You are required to be careful about your mobile application as it should be a balanced mix of these elements which include content, design, & responsiveness to name a few.
The best food ordering app not merely provides a platform to order conveniently but also works as your one-stop solution for enhancing customer engagement. A mobile application can provide additional value to your customers which will assist you to rank above the competition.
Have a quick glance at the ways in which mobile applications will help your food business and restaurant to rank up business and outrank your competition:
Consumer Friendly
Online ordering has enabled many food businesses or restaurants to manage their peak business hours in an effective manner. All thanks to online ordering many individuals manage to prevent the painful experience of wasting time in a long queue. With the option to order their meals from a mobile application, they can effortlessly place an order when they are stuck in traffic or on the way to pick up the children. The best food ordering app provide the freedom to order from any place at any time without pausing everything and making a call to the restaurant. The food experience has come a long way; it has become a much more hassle-free experience for the customers. And if you can affirm such an experience then potential customers will surely come your way.
Mobile applications bring you much closer to M-Commerce
Research shows if you provide customers with a favorable cashless experience, then customers are more likely to make a purchase. The less you deal in cash the more convenient the experience becomes. Mobile applications assist you to achieve that very easily. A feature-rich restaurant app will have options to accept payment from a number of gateways. In this way, the customer can choose the most convenient option.
Running marketing campaign
Have you ever thought of running a highly marketing campaign for each individual customer?
If you do not come from the digital marketing industry then you might think running a campaign is a time-consuming as well as a laborious task that is next to impossible. However, with a mobile application, you can! You or your hired digital marketing team can run customized promotions for your potential. With an online ordering software system, you will have the crucial merits of data. This data will offer significant inputs on the items your customer likes to order together, the time they usually prefer to order, and plenty of other metrics that can assist you in constantly boosting your business and eventually increasing revenue.
If a potential customer hasn't visited you in a very long time, you can send a special discount on their favorite product. Your valuable customer is either going to visit your store or most likely place an online order through the application or website and they are definitely going to order other products from the menu.
Lesser mistakes & lesser problems
Adhere to this formula to get the best outcome! While noting an order, even the most experienced server can make a mistake. But this scenario can be simply avoided if your team has better technological merits. If you truly want to run your business smoothly then you also require to take care of your staff. Investing in the best food delivery apps for your food business will definitely provide a breather for you and your staff. By incorporating online ordering into their work routine, your staff can leave the monotonous tasks to the software & concentrate on better things like promoting your brand new mobile application.
Streamlining the action of Ordering, Processing, and Delivery
With the expanding platforms of the delivery market & 3rd-party delivery, small restaurants have got the result-oriented option to leverage a sector that was just available to large chains. A mobile application acts as your virtual storefront which enables customers to place an order, see it while it is being processed, & when it is out for delivery, track its location. This special aspect of mobile applications enhances customer engagement to greater levels.
Online Presence, Feedback, and Ratings
A mobile application will help your restaurant to achieve a good rank on various ranking sites. The majority of customers prefer to place their product orders on their mobile devices. A seamless mobile experience will promote a +ve interest in your business which can be further promoted by using feedback & ratings from the customers. Reward your potential customers for providing positive reviews and rectify the concern when you receive -ve feedback. Most of these -ve reviews can be easily resolved by a prompt response.
A glance at the advantages of a mobile ordering application for your potential customer
To place an order, no need to stand in long queues.
Complete transparency in pricing
The convenience of ordering from anywhere at anytime
Plenty of ways to pay for the order
Loyalty points can imply better savings especially when they frequent a particular place.
Advantages of a mobile ordering application for restaurants
when customers order through the best food ordering app, they spend more as they have more time to make a decision
Restaurants or food business owners can handle orders with more accuracy & increase their productivity
Loyalty programs assist restaurants to retain valuable customers & do more repeat business
It is quite easy to check the cash flow in the restaurant without having to open the registers & order notebooks
Improved efficiency & lesser running costs
Mobile ordering is a complete package, as mobile ordering not merely helps in bringing more orders but it also takes care of other things such as scheduling events, and reducing errors & food wastage. A mobile application is a direct channel to reach your local valuable customers through push notifications. There are so many mobile app development company who offers best technology – flutter app development is one of the best app development technologies these days
apps
About the author
IonicFireBase - Being a reliable mobile app development company we have delivered hundreds of readymade and custom apps that are working great on the play store. To solve all your app development needs and to provide the best apps,
Reader insights
Be the first to share your insights about this piece.
Add your insights