How I Reached One Million Views on Quora Within a Month
How to use Quora effectively and earn money in the near future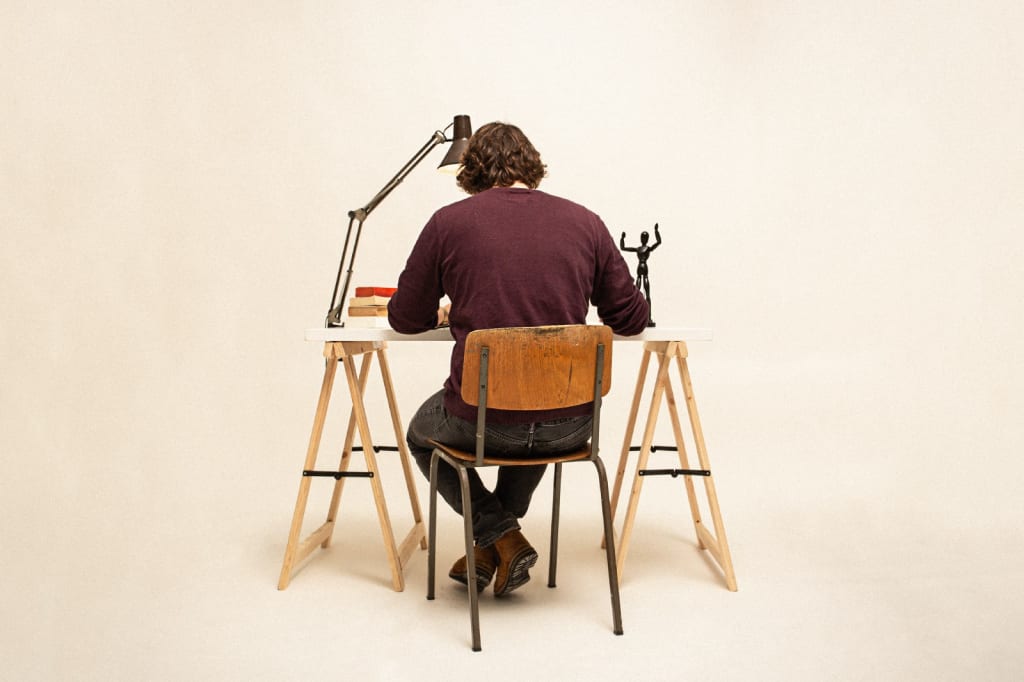 I've been active on Quora for something less than a month.
When I received an email from Quora about their recent changes regarding their monetization, I started being more active. I had an account but wasn't really active since then.
After a couple of years, they are finally going to offer a payment program publicly, and I think this is a great opportunity for writers all over the internet. Quora has around 300 million daily active users, which gives the users an enormous reach.
As they launch the Quora+ program, everyone who puts their content behind the paywall will start earning money from the Quora+ members - just like the writers do on Medium.
I started writing things about politics and history, and I quickly noticed that stories with funny images (memes) are very likely to get many views. People seem to like the humor with the serious content.
Within a month, I reached one million views today.

As you can see below, you don't need many followers to get a broad reach.

What works well on Quora
When you want to know what works on Quora, you need to understand what Quora is. It is a platform where knowledge of different people comes together, from professionals to amateurs. It doesn't matter what your background is. If people like your answers, they will upvote them, and it will reach a broader audience. If they don't like them, it won't reach many people.
I notice that memes are also getting popular on Quora, so I tried adding memes to my answers, and indeed, the views started going up. People seem to like the humor to the serious answers that people are giving.
Another way to reach many people on Quora is to look at the answers that many users follow.

For example, this image above. 87 people follow this question, so those people will likely see your answers. They can upvote your answers, and your answers get pushed by the algorithm. In this case, the question has only 87 followers, but there are questions out there with hundreds of followers - those you need.
Above all other reasons, your posts will get views if they are valuable. This doesn't mean your writing must be perfect - Quora is a safe space to answer questions and share your opinions. The key factor is that your content offers value to other people.
Quora Spaces Have A Niche Audience
You can compare Quora spaces to Facebook's Public Groups. You can become a member (viewer), a contributor, a moderator, and you can create your own. As a member (viewer, follower), you can respond to questions that have been asked in a specific space, but they have to be approved first before they are published.
When you are a contributor, you are free to post your questions and answers without any moderation. You can apply for a contribution on the about page of a quora space.
With the new monetization update, owners of spaces can monetize all the content in their space. This can be done in two ways: through a monthly subscription or ad revenue and Quora+ members.
Most spaces have a particular niche. I'm a member of a couple of spaces (I own three myself). Within these specific spaces, I answer questions about History, Politics and there even is a Quora space just for jokes and memes!
Be Active, List Your Credentials, Don't Spam
Popular users on Quora are very active. They spend at least a couple of hours per day on the platform. This way, the algorithm is going to notice you. When you can combine this with valuable information, the algorithm will likely push your content to the surface.

As you can see, I already posted 357 answers, 44 posts, and 40 questions. I also signed up for 123 different topics.
These topics are interesting because they decide what kind of questions you are going to get shown. This also depends on your credentials, and you can add your credentials to your profile that make you trustworthy for the people who read your answers.
My recommendation for you all is to add as many credentials as you have.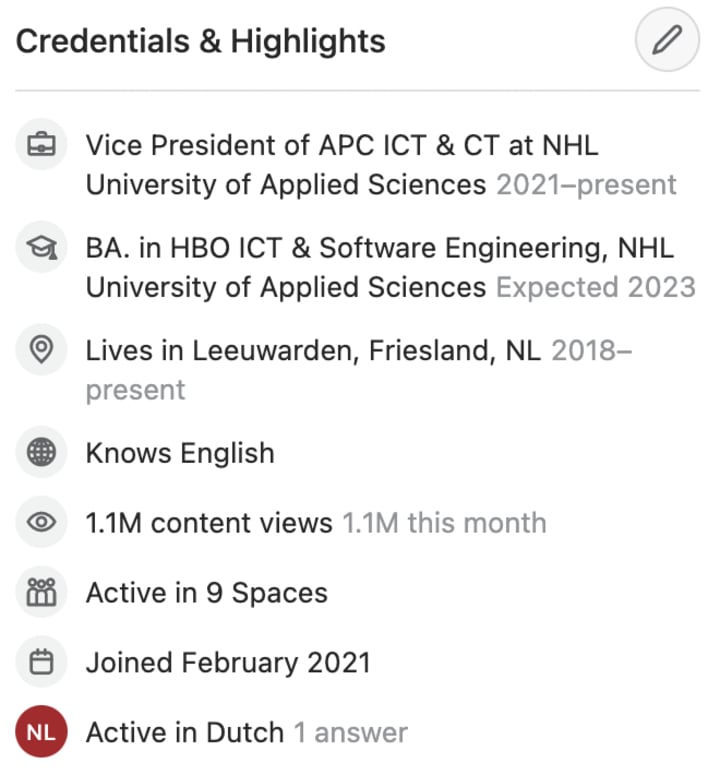 Quora isn't a place for people who spam their content and links to their own websites.
Don't do that.
At some point, your content gets flagged by a user or a moderator, and it will get deleted, so nobody wins.
Wrapping Up
Writing on Quora is really easy if you've got something to tell. You also don't need to prepare a lot. You can sit behind your laptop, iPad, or phone and write down some interesting stuff.
And as they are going to launch the Quora+ membership program very soon, many people are going to be able to make a lot of money.
So to conclude this piece about making it on Quora, I'd like to wrap it up with some takeaways for you.
Be active
Don't read comments (really don't)
Add your credentials
Offer value
Become a contributor of a Quora space (and/or create one)
Add images to your answers
Enjoy the community