How eCommerce has Changed in the first half of 2020
The first half of 2020 brought the world a lot of changes. As a result, of COVID 19 the changes happen in online shopping. What exactly has changed?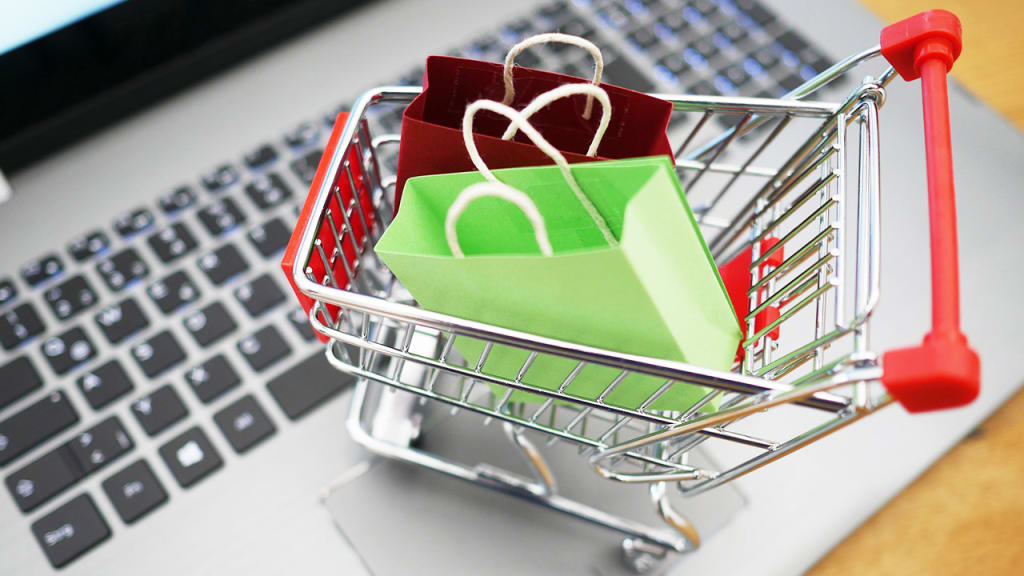 2020 was a watershed in the development and change of eCommerce. Consumer purchasing behaviors have changed significantly over the pandemics and the development of digital technology.
Today the Internetdevels has prepared for you the main points on online shopping changes in 2020. Let's look at what has changed!
How Online Shopping change in 2020?
Since almost all physical stores were forced to close all over the world through COVID 19, eCommerce flourished. And those stores that did not close then felt a strong decrease in the number of customers.
Why did it happen? Because people were afraid to go out, and even more so go shopping. All people went into the online stores.
Due to the sharp influx, the prices for some goods, such as toilet paper and gloves are increased by 190% and 670%.
The list of 100 fastest-declining goods categories in 2020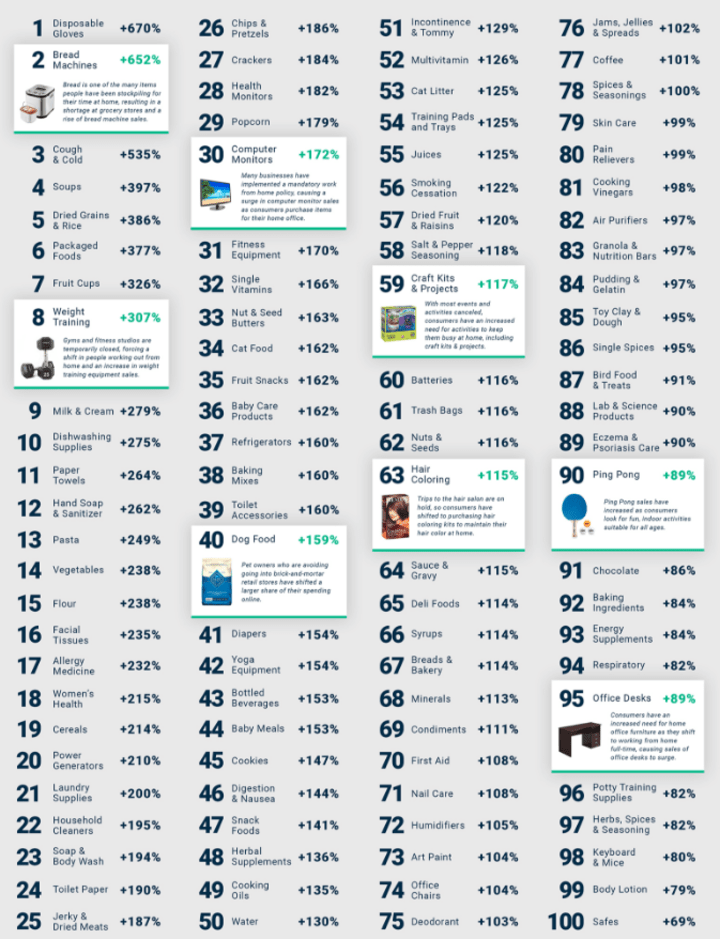 The list of 100 fastest-growing goods categories in 2020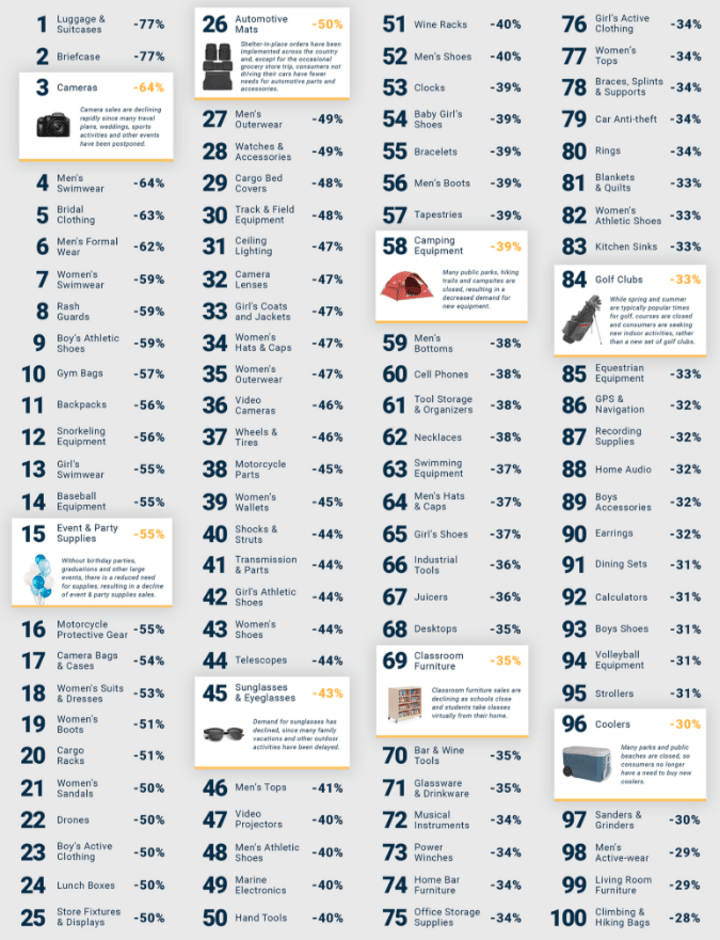 Why do people prefer buying online?
They can quickly compare different stores that have the same product.
They can buy without a threat to life (it's about COVID 19).
They can buy without standing in lines.
They can see reviews from previous customers.
They can buy regardless of the time of day.
Top 6 eCommerce trends for 2020
We are leading to the fact that having an e-commerce site now is much more profitable than a physical store. People stopped being afraid to buy online in 2020. Below we will talk about 6 trend features that should be used on your e-commerce site to make it interesting and attractive.
1. Using artificial intelligence
In 2020, artificial intelligence and eCommerce sites are already inextricable things. Artificial intelligence including customer assistance via chatbot, analyzing customer comments and providing personalized services.
2. Using voice search
Voice search is the main trend of 2020. Today, people like to search by voice. More and more people are looking for using only their voice because it is the fastest and no need to be distracted by the screen. To make your site accessible to people, just optimize it for voice search.
3. Promoting in social media
By the end of this year, a third of Earth's population is expected to use at least one social network. That is, social networks are becoming the place of the largest concentration of potential customers. Engage in the promotion of your brand in social networks to get a lot of customers, high profit, and make your brand recognizable.
4. Chatbots using
Today chatbots are the best helpers, stimulating the percentage of sales. They help leads the conversation like living people. That is, they create the illusion of live communication with customers. It is predicted that by 2022, about 80% of eCommerce sites will have a chatbot.
5. Mobile Shopping is the top
It is predicted that by 2021, more than 72% of all eCommerce sales will be carried out via mobile phones. Now people don't want to be dependent on any conditions, and they like to buy in a car, at work, at nature using their phone. Therefore, do everything possible to optimize your business for mobile phones and make it mobile-friendly.
6. Same-day delivery
The same-day delivery trend is another opportunity to become better if you have an eCommerce site. People do not want to wait a very long time for their goods. That is why same-day delivery will set you apart from competitors. Same-day delivery will positively impact your revenue and increase your site's conversions.
The Future of Ecommerce After Pandemic
Of course, COVID 19 is what has made a big impact on eCommerce in 2020. It is predicted that the changes that came after COVID 19 will remain forever. That's all because people felt that buying online is really convenient and profitable.
It is predicted that with the development of eCommerce, many physical stores will be forced to close. Such data as well as possible confirm the need for the transition to electronic commerce.
Therefore, if you do not have an e-commerce site yet - create it! Ecommerce development services at Internetdevels will be happy to help you create an eCommerce site, or to refresh your already existing site by adding new features.
We promise to do everything twice as fast as before, under the terms of a highly effective model of cooperation.