Holme HSM2001 Steam Mop Review Part 2
This is "Part 2"of the two part series of Holme HSM2001 Steam Mop Review.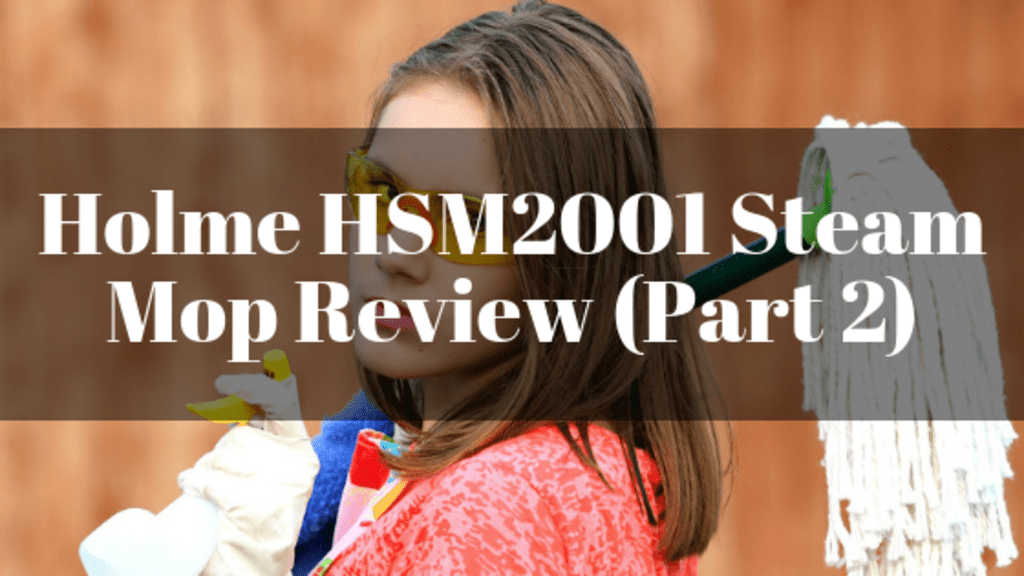 This steam mop has a pretty good response from the consumers. It has also got very good reviews on Amazon. Customers love it!
Here is what the reviewer says, she calls the Holme HSM2001 Steam Mop a 'super product'. Customers note that it is easy to use, easy to put together, and easy to store. They used it on a stone-tiled floor and said it returned even the shine that was long gone.
They say they love this more than any flash mop, and found the cord length to be more than adequate for her cleaning needs. She went on to say that the floor dries up almost immediately after cleaning, and with the carpet glider, it cleaned her grass carpet really well, even getting rid of a coffee stain.
They finished by again saying that it was a super product, and that it came at the perfect price.
One reviewer says they are disabled, and were recommended to get a steam mop, so that they could easily clean their hardwood floor throughout their house.
They chose this steam mop, and say it turned out to be an excellent purchase and they highly recommend it, as it is easy to use and is lightweight.
Another reviewer also mentioned that the mop was very easy to use and assemble, and it made their cleaning very quick. They love that it can sterilize the floors since they have a dog and two guinea pigs that are always inside the house.
They love that with this mop, they can easily clean and sterilize the floors with just a little effort.
One other individual stated that they purchased the product after reading a couple of reviews that all pointed to it being highly recommended. Due to that fact that they said they couldn't wait to get the product out of the box, they used it right away to clean their tiled kitchen floor, and said that it did a good job.
After they had the opportunity to pop the mopping clothes into the washing machine, and they were ready for use again in no time. They also stated that it was easy to put together, and that they have no problem with the cord length as they were able to move from room to room without unplugging it.
They mentioned that the floor dries right away after cleaning, and that it was quite easy to refill.
One feature is missing in this steam mop, and that is, it doesn't come with inbuilt water filter.
A water filter is essential for this steam mop, because it filters the water, and removes all the harmful impurities that can potentially harm its internal machinery. There are many traditional ways to purify water like filtering water with the help of a cotton cloth. But the problem with this kind of filtration is that it can't remove the dilute solids from the water, which can harm the internal machinery of this mop.
That's why you'll have to buy a branded water filter for it. Here is the list of some quality water filters under 10000.
Using filtered water is highly recommended, because it will increase the life of this steam mop. Impure water contains minute particles, which can potentially harm the internal mechanism of this steam mop.
Pros
The Holme HSM2001 Steam Mop is very lightweight and easy to use, and the reviewers say that it is quite an efficient steam mop with the capability of cleaning all types of floors.
Cons
Some customers have complained about the length of the cord, but many others have stated that the length is quite adequate. We also found that its cord is a lot longer than some competing products'.
Conclusion
This steam mop is definitely a good buy as you can tell from the many positive reviews. You should be confident making your purchase with all the recommendations that this steam mop has received.