Holme HSM2001 Steam Mop Review (Part 1)
This is "Part 1" of two parts series of Holme HSM2001 Steam mop review.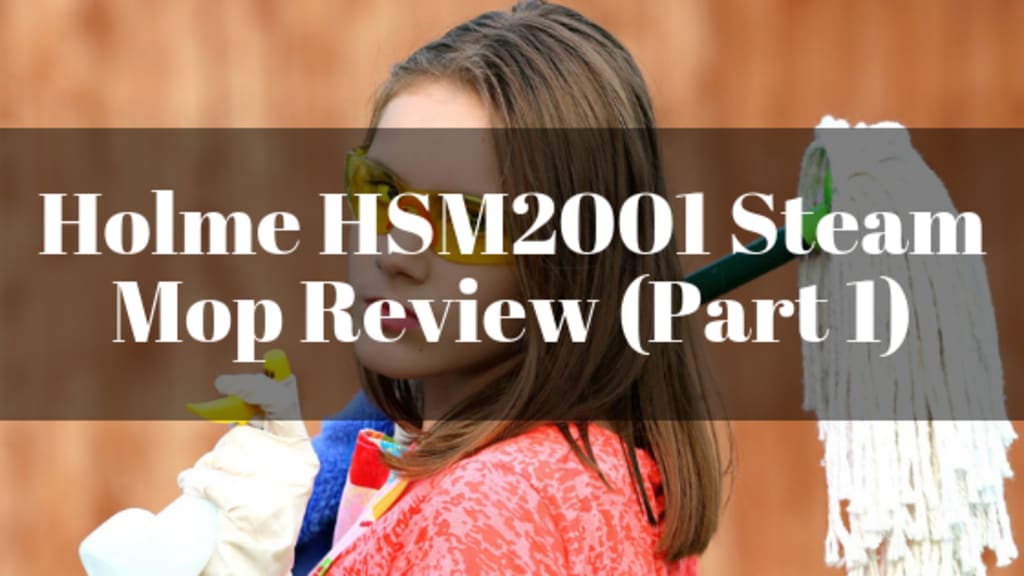 steam mop review
Holme Steam Mop HSM2001 reviews. Are you looking for the best steam mop, one that can clean not only hard floors but also carpets as well? You may be looking for the Holme HSM2001 Steam Mop.
This steam mop has a head that is designed to fit into even the smallest of spaces, and into corners as well, for efficient cleaning.
This steam mop allows you to have a clean that doesn't require any harsh chemicals, no kind of cleaning solutions at all, thus making it an environmentally friendly device for all those who are considerate of the environment, and want to make their little effort to live green.
Amazon UK currently offers this item at a very attractive 57 percent discount with a potential saving of £40.
Holme HSM2001 Steam Mop Description
The Holme HSM2001 Steam Mop is a nifty little cleaner for the floor. It is perfect for use on laminate, wood, vinyl, and even carpeted floors.
It has a five meter electric cord, so you can easily use it in a large room without unplugging, or even take it to nearby or adjoining rooms without unplugging.
The mop can be used quickly with a wait of just 30 seconds, while a full tank provides you with an approximate 20 minutes of steam cleaning.
You can refill the tank at any time with no need to wait until the current water is all used up, this means that if you think you will need a certain amount of additional water you can add this to the tank without having to wait until you run out.
Remember this steam mop doesn't come with an inbuilt water filter. So you will have to purchase a good water filter for it.
Using unfiltered water is not recommended, because unfiltered water contains small solid particles, which may harm the internal machinery of this steam mop. To remove such minute small particles, you will need a good RO water purifier. So if you don't have a water filter at your home, here is a list of some good water filters under 3000.
With your purchase of the Holme HSM2001 Steam Mop you get two cloth pads, a carpet glider, and a water cup.
Holme HSM2001 Steam Mop Features
Steam cleans and sanitizes
Three corner design
900 Watt motor
Suitable for all floor types
Cuts off steam automatically when placed in an upright position
Approximately 30 seconds of preheating necessary
Transparent water tank with a capacity of 450 ml
Steam time; approximately 20 minutes
Five meter long electric cord
Included accessories
Requires assembly upon delivery
Customer Reviews for Holme HSM2001 Steam Mop
The Holme HSM2001 Steam Mop reviews all point to this model being an exceptional find, providing the users with real value for money. Here are just a couple things that people have to say about this steam mop;
"… a super product.""Beats a Flash mop any day!!""… I would thoroughly recommend it.""I have found this to be an excellent product…""It's light and easy to use…"
The first review that we looked at was done by an individual who states that the device was set up and used right out of the box.
They said that they were able to quickly and easily get it started, and the tank of water that it uses provided ample water and steam to clean the entire area in their kitchen and lounge with just one full tank of water. They love the fact that the floor dries in a matter of seconds, and that the pads that come along with the steam mop can be washed.
She went on to say that she wishes that the power cord was a bit longer, but says that is not too much of a problem.
product review
Akash Sharma is a blogger from India. He like to write on various topics like parenting, family, health, child care etc.