Here's Why You Should Use WordPress For Your Online Food Delivery Startup
WordPress Is The First Choice Among Developers Community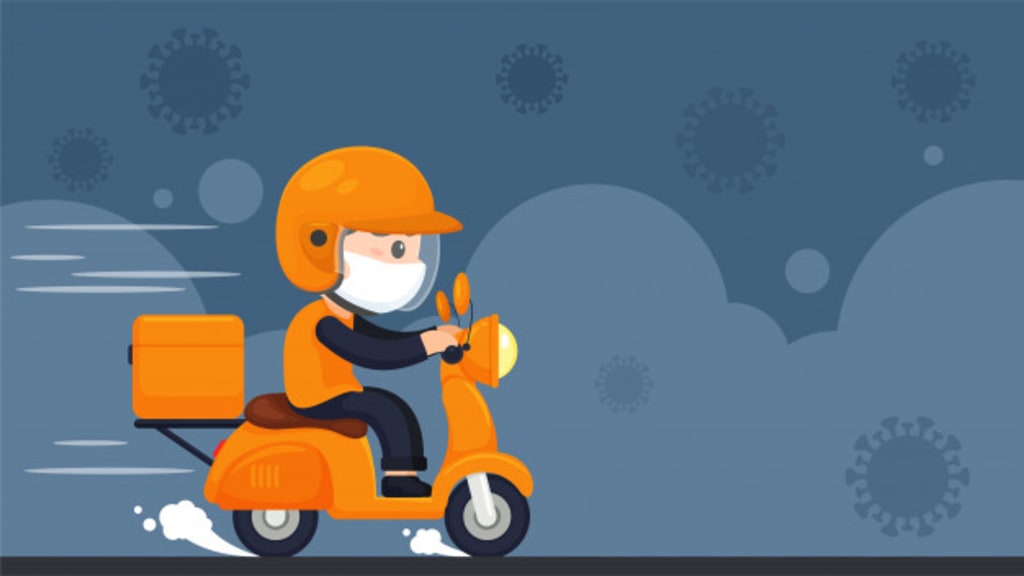 Online food delivery companies are feeding people across the globe and making a huge profit in return. The well-known food delivery startups such as Zomato, UberEats, GrubHub, etc. enable people to order food from their favorite restaurant and get it delivered at their doorstep. Their primary revenue comes from online ordering and takeaway orders.
Besides, more and more startups are influenced by the above startup's success and want to jump onto the online food ordering bandwagon. However, not all the entrepreneurs could master the craft of designing a seamless online food ordering model because they end up with dazzling mistakes in the journey.
For your food delivery startup, the website plays an important role as a user-friendly website attracts more customers. For startup owners, choosing the right platform is one of the crucial decisions they can ever make. Your CMS will determine how well your site runs and give you productive results.
The majority of startup owners choose WordPress over any other platform. Want to know why? Let's get started.
# WordPress Is A Beginner-Friendly
Thanks to technological advancements. Earlier it was a challenging task for the beginners to develop a website without any technical knowledge. All startup owners do not belong to the technical background; here, WordPress helps them like a pro.
Using complex software or programming language can be intimidating, especially when you belong from a non-technical background. Luckily, it is easy to get started with WordPress CMS, even if you have zero coding skills, you can create a dynamic website for your food delivery business.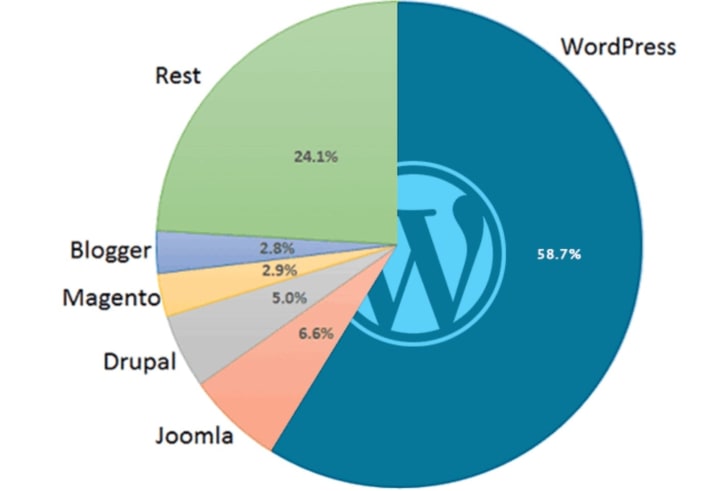 Image:(Source)
The above image shows the popularity of WordPress over any other platforms. It has become the top CMS for startups and professionals for many years. Furthermore, the admin dashboard, settings, themes, options, etc. are easy to understand and apply. It means whether you are updating content, connecting your social profiles, or installing themes and plugins, everything is simple to grasp and navigate.
Suppose you are new to the food delivery market and want to drive organics traffic on your website. In that case, you should implement in an app like doordash elluminati inc for your startup as it enables you to customize each aspect of your website that fulfills your business needs and grow your business exponentially.
# WordPress Is Cost-effective
If you are a startup, it would be advisable for you to opt for cost-effective solutions, and WordPress fits well here. No doubt, you also have the option of choosing a premium version because it allows you more options for themes, plugins, and other customization that makes your online food store unique from others.
Moreover, those themes, plugins, and add-ons do not cost that much so if you want to please the users for the very first time when they land, you should surely go with a premium version. Some of the plugins, such as WooCommerce, help drive more organic traffic and boost brand image in the market.
Let's check out the minimum requirements if you want to go with the premium version:
Domain Costing: Approx. $10-15 per year
Web hosting: Prices can vary, but around $30 per month.
WordPress: As it's free to set up and use
WordPress is being free or cost minimal for the premium version, as it is extremely helpful for any startup owner and any enterprise looking for cost-effective solutions.
# Extensive Range Of Plugins
Plugins = Powerful Features
Let's be honest, as we have discussed earlier, it is not necessary to have a solid technical background if you want to design a website for your online food delivery store. Plugins do the same. All you need to search and install them as per your requirements.
Furthermore, an online food store needs advanced plugins to function because they are essential to generate online sales. WordPress gives an extensive range of plugins, from social media integration to multiple payment options, from search engine to theme-related customization- WordPress has it all.
There is a tool for almost all the features that you require for an online food delivery website such as a free forum, social media integration, constant form, etc. all of these plugins are essential in order to function the website smoothly and enable users to order food online without any trouble.
# SEO-friendly
Once you are with the website development and launching, you want as many people to visit it. One of the best ways to increase traffic to your website is to implement SEO so that Google can find your website and rank you based on your website's functionality and other parameters.
WordPress can offer you amazing SEO plugins such as SEO Yoast and many others. For instance, website speed and its responsiveness for smartphone users are the major keys to attracting users, and WordPress covers both the cases.
Wrapping Up
In this connected world, the demand for online food delivery increases with each passing time because people are looking for quick solutions due to busy schedules. If you are one aspirant entrepreneur who wants to get started with an online food delivery startup, consider WordPress as it gives you all the options you want to integrate in your website.
Hence, we can say that when it comes to launching an online business, WordPress is king because it offers scalability and stability on the web. WordPress is the best option you can opt for if you want to get an attractive return and think to invest in long-playing projects.
tech news
About the author
Miller is a technical writer researching about grocery delivery trends. His qualified articles discuss the beneficial mobile app upgrades for grocery storefront and possible ways to improve services.
Reader insights
Be the first to share your insights about this piece.
Add your insights