Here Are Some Life Changing Mobile Applications
Some Life Changing Mobile Applications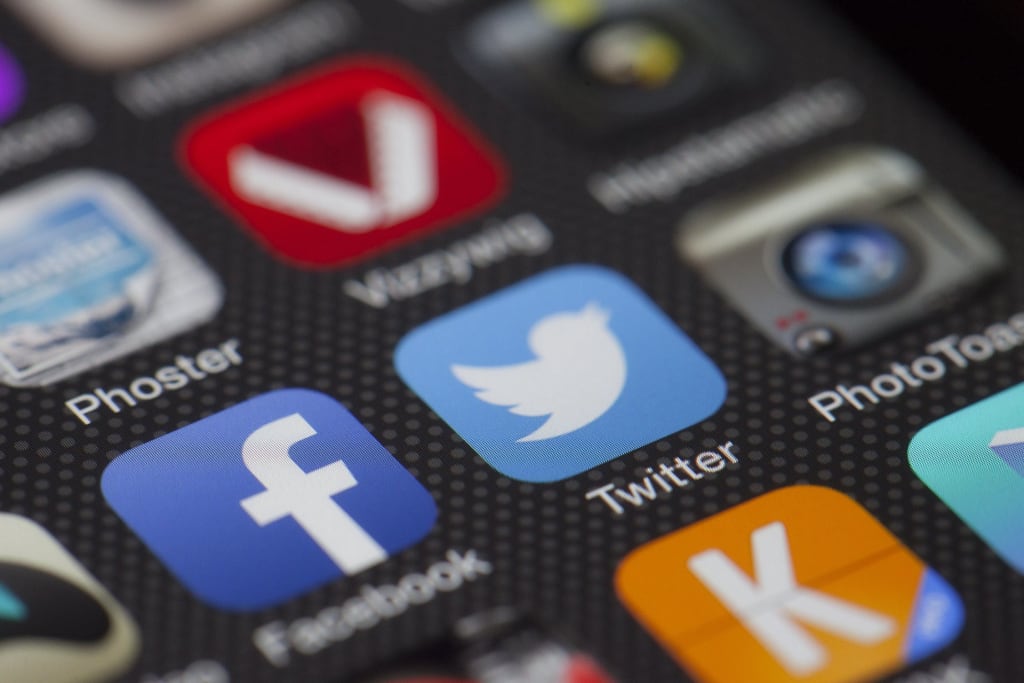 Mobile apps emerged after the invention of smartphones and mobile devices but within a very short time, app developers have developed many mobile apps that have revolutionized how things are done. Some of them have completely changed human lives. So, here are some apps created by app developers that took the world by storm.
Banking apps
Ever since some app developers created apps for banking, it became much easier for people to carry out banking transactions. For instance, with a banking app, you can check your account balance, you can transfer money to another account, you can pay your utility bills, and you can carry out other banking transactions.
The beauty of this is that you can carry out all these transactions from the comfort of your house or anywhere else and you can do it anytime of the day, even at midnight. This means that, with banking apps, banks now offer 24-hour services. Well, it is not only customers that benefit from the app. Banks also benefit in two ways. Some of the services are not free. For instance, some banks charge certain percentage for money transfer while others charge a flat rate.
The second way by which banks benefits from the app is by enjoying less traffic in the banking hall. The frequently done banking transactions are the ones handled by the app. So, fewer people visit banking halls and that also means banks can operate with fewer hands (less operational cost). Right now, there is virtually no bank without a banking app.
Forex App
App developers have also changed the way Forex trading is done with Forex trading apps. The major advantage is that instead of sitting in front of PCs for several hours, traders can now trade on the go from their mobile app. All reliable brokers now have their own trading apps. This makes trading faster, easier, and better for traders. In fact, people hardly trade on their computer anymore.
Ecommerce apps
App developers have also created numerous Ecommerce apps. Due to the convenience that comes with shopping on the mobile app, many customers now prefer to shop through mobile apps. It has now become necessary for virtually all online stores to have their app if they want to remain in business.
People want to shop on the go and from the comfort of their mobile device so Ecommerce apps have become the order of the day. Thanks to app developers.
Apps for home appliances
A lot of home appliances like the air conditioning units, the TV set, the lawn mower, and even the microwave ovens now come with their mobile app. You will need to install the app on your phone. They all offer something in common. You can control them remotely with their apps. Whether you are at home or not, you can always communicate with the appliances. This is why giant manufacturers of home appliances like Samsung, Panasonic, and LG all have app development partners.
Security cameras
Due to the high rate of burglary and other kind of crimes, people have taken the security of their properties more seriously. A lot of people now install different kind of surveillance or CCTV cameras all around their homes. Security has gotten to the level that most of these cameras now come with mobile apps.
Through this app, you can monitor what is going on around your property whenever you are away from home. In addition, you will also get alerted when there is any form of intrusion in your house. Some security cameras will send you images of the intruder while others will send you a short video footage. It all depends on how sophisticated the camera is.
Smart wallet
Right now, there is what can be called a smart wallet. Once you purchase the wallet, you need to install its app on your phone to enjoy it. One of the most striking features of the wallet is its ability to send a message to your phone. Once there is a distance of about 50 meters between you and the wallet, it will assume that you must have forgotten it, so you will get a message on your phone telling you that you have forgotten your wallet.
Secondly, you can also locate your phone with your wallet. When you misplace your phone and you think it is somewhere around, you can use the smart wallet to call the phone. You may say there is no big deal about that since another phone can be used to call the phone. Here is the difference. Can another phone call out a phone that has been switched off or the one in silent mode? The answer is probably a big "No". This is why the smart wallet is better. The wallet can make a phone that has been switched off ring out just like it can make the one in silent mode also ring out.
Weight loss apps
There are numerous apps that can be used to monitor your progress during weight loss. Nothing can be more motivating than seeing your own progress in any endeavor. Weight loss apps will track your progress and also notify you of the progress on a daily basis.
Some more sophisticated apps can even share your weight loss progress on your social media walls/pages so that your friends can also see it.
Education apps
There are several educational apps too. A very good example is the Kindle app that helps with a lot of books. Another great educational app is the Khan Academy. This academy offers more than 20, 000 books in different areas of life. What makes the Khan Academy even more popular is that unlike Kindle, all its resources are completely free.
Wikipedia app is also a great player in this category. Its own distinctive feature is that it allows users to save some pages for offline use.
Numerous game apps
This is the niche with the biggest number of players. There are more than 50,000 games in app stores around and more games are still being developed. From puzzle games, to role-play games to car racing and even war games, there are many of them and they all offer only one thing – pleasure.
Apart from the applications listed above, there are several other applications of mobile apps and more are still being developed.
apps
Top Web Development Companies platform listed one of the top trusted web and app development companies across the globe. Hire top web and app developers for your business.