H2O X5 Steam Mop Review (Part 2)
This is "Part 2"of the two part series of H2O X5 Steam Mop Review.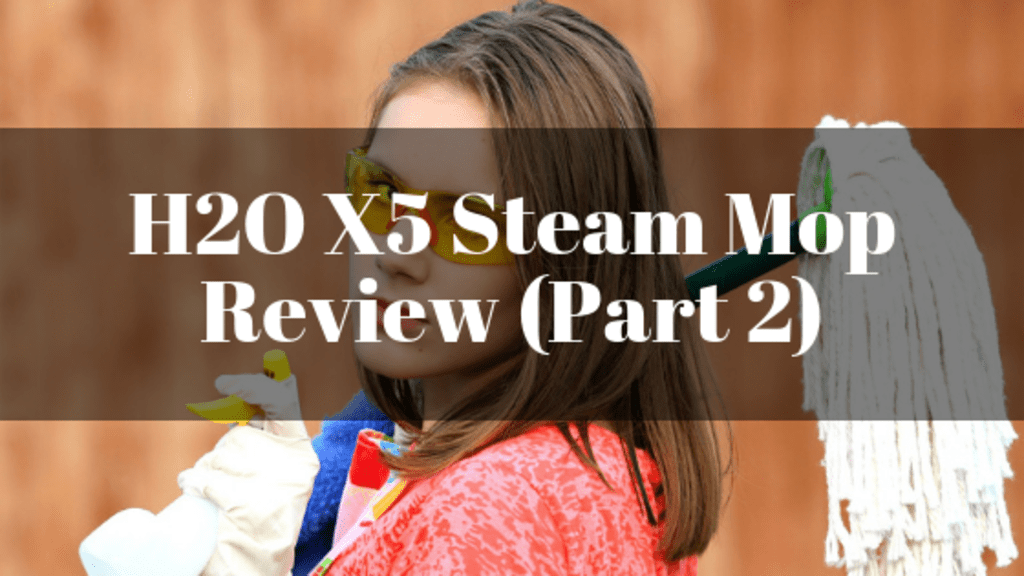 One reviewer states they purchased the H20 X5 steam mop for their daughter who has a dog and two young children. She said her daughter was very pleased with it, and that she has used it, and found that it does everything that they said it should do on the television advertisement.
She is happy that this does a great job on grout as the grout in her bathroom now looks like new. She states that she was able to get the kitchen and living room floors done in a short amount of time, as well as the windows.
She finishes her review by saying that she would definitely recommend the steam mop to anyone who is looking to buy one.
One reviewer says she is happy about the amount of dirt that she has managed to get rid of after cleaning her house with this steam mop.
She said she didn't expect it to find so much, but she is glad that the mop was able to find it all and get rid of it. She says this proves to her that it does work. She noted that there is a little water left behind, but she isn't bothered by it. She doesn't understand why others may be, as the mop uses steam to clean, and steam is just water in another form.
She also went on to say it is very much worth it if you purchase the additional attachments. She also says that it did well cleaning not only the floors, but also the tiles in the bathroom, and the kitchen cupboards as well.
She notes that using it as a hand held steamer does get a bit heavy, but she loves that everything that she uses it on ends up shiny and new-looking—so it makes up for the heaviness. She loves the fact that there is ample storage for the attachments.
Another reviewer went on to say that they did not expect a lot from this steamer, but they were in for a pleasant surprise the first time they used it. She states that it was easy to assemble, and that it did an all-round great job, and only left the floor slightly wet.
They also went on to say that they were able to get their cooker hood very clean after there had been a lot of caked up grease on it from years of use. She said she used the duster attachment, and it did a great job.
She also noted that she used the small plastic brush inside her shower, and it lifted the dirt from the tiles really well. She finished by saying it was a great product, and that she recommends it.
One thing you should keep in mind if you are going to purchase this steam mop that it does not have an inbuilt water purifier. So you will have to buy a branded water purifier like kent grand plus. If you are on a budget then you should go for non-electric water purifiers.
Pros
This is a very robust cleaner, which you will find from the H2O X5 Steam Mop reviews. This is definitely a good thing if you are not too keen on putting too much work into your cleaning regimen.
Added to the fact that you can use it to clean the floor, windows, and worktops, among other things, it is an all-round great steam mop.
Cons
Users complain about it leaving water behind, but others note that it dries up pretty quickly afterward, so that shouldn't be a problem.
Conclusion
All in all this is a great product, and the reviews all support that fact. If you were to purchase this steam mop, you certainly wouldn't be wasting your money as we found out from so many steam mop reviews.