H2O X5 Steam Mop Review (Part 1)
This is "Part 1" of the two part series of H2O X5 Steam Mop Review.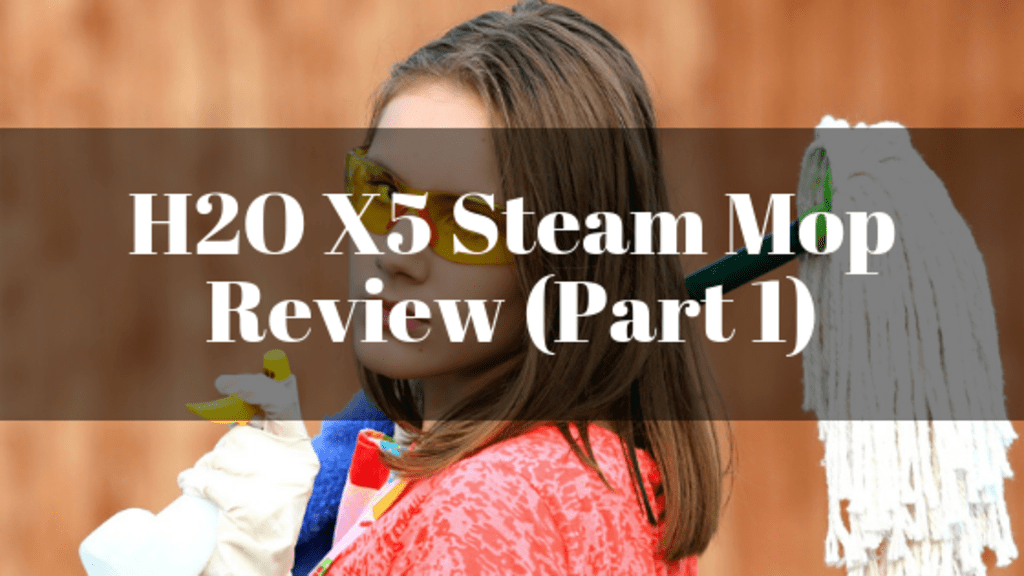 The H2O X5 steam mop features a great design that allows you to clean your floor surfaces thoroughly. This steam mop has a built in steamer so there is no need to add hot water. It also has the power to sanitize and deodorize all surfaces that it is used on.
No wonder you can find so many H2O X5 steam mop reviews that praise the product.
With a microfiber floor cloth, you have better absorbency and the steam allows for you to blast dirt and grime in a matter of seconds.
You can even use this as a handheld steamer as well making it a multi-function device or just to get in other areas apart from the floor.
This is especially great as it can clean ceramic or marble worktops and even your hob and on many other areas around the house.
Our recent research shows that this product is unavailable at most reputable online retailers.
H2O X5 Steam Mop Description
The H2O X5 Steam Mop is designed to really impress consumers according to the manufacturer. You will love this steam cleaner as it, not just a steam mop, but it can serve as a handheld steamer as well.
This means that you can use it for all your cleaning needs if the surface or item you are cleaning has the capacity to withstand the temperature. You can use it to sterilize toys, get rid of dirt in grout, steam carpets with the carpet glider and so much more.
As a steam mop, it is very powerful and can get rid of even the strongest and most stubborn messes. It can be used to clean all types of flooring to include ceramic tiles, marble tiles, stone, sealed hardwood, linoleum, parquet, and vinyl.
It is not recommended to use it with floors that are made from heat-sensitive materials or those materials that are finished with wax or that have underlying glue.
Overall, H2O steam mop has many good features. It comes with an inbuilt steamer so you don't have to manually add hot water into it, which is a great relief. Besides, it comes with sanitizer and deodorizer. This steam mop is powerful enough to remove all kinds of stains.
It is very smooth to use especially on marble or ceramic surfaces. The connecting cord of this steamer is about seven feet long, which is long enough to do the work.
It comes with various LED indicators such as on and off indicator which notifies you whether the mop is on or not.
It comes with LED indicator to let you know when the water in the mop is hot enough to start moping. I found that this feature is missing in many other steam mops.
It also comes with a separate indicator that lets you know when the water level in the steam mop decreases so that you can add more water into it. This feature is also missing in many steam mops.
There is only one flaw in this steam mop that it doesn't comes with an inbuilt water purifier. So you will have to buy a good water filter for it. Click here to see the list of the best water filters under 15000.
H2O X5 Steam Mop Features
Steam Mop and handheld steamer
Suitable for numerous surfaces
Deodorizes and Sanitizes
Eliminates even the toughest mess in a short amount of time
Customer Reviews for H2O X5 Steam Mop
There are ample H2O X5 Steam Mop Reviews for you to read when it comes to reassurance for your purchase. Here are just a couple snippets of what people are saying in their reviews;
"We would, and will, recommend this cleaner to everyone."
"I love the product…"
"I was pleasantly surprised."
"…each time I use it my house looks shinier and shinier."