Grab Your TikTok Data Before It's Gone
President Trump plans to ban the app asap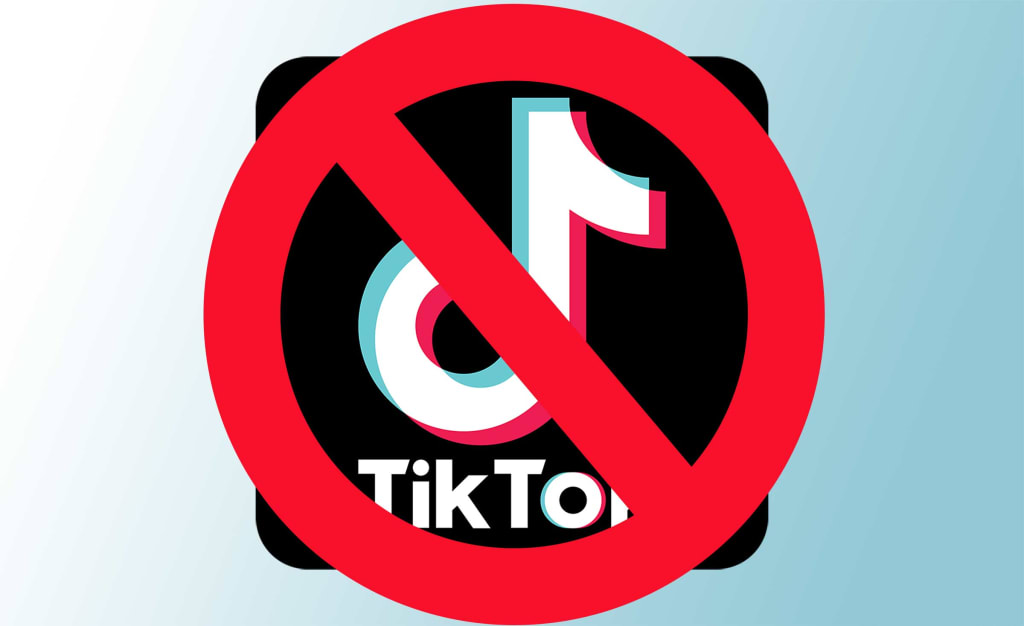 After pushing ByteDance to sell TikTok's US operations to an American company, President Trump announced late Friday (July 31st, 2020) that he's banning the Chinese-made app.
Trump told reporters traveling on Air Force One the ban could go into effect as soon as August 1st.
Reportedly, Trump first spoke off the record, but reporters convinced him to go on the record with the plan change.
"As far as TikTok is concerned, we're banning them from the United States." - President Trump
Backing up your content
Hopefully, you backed up content as you created it and posted it to the platform. If not, there are a few ways to backup your TikTok videos.
One at a time…
If you have but a handful of videos, you can save them individually to your camera roll. There are two ways:
Tap and hold your finger in the center of the screen and tap and either tap the three dots in the lower right-hand corner of the video screen. Then tap Save video.
Tap the three dots in the lower-right of the screen. You'll be prompted to share or save.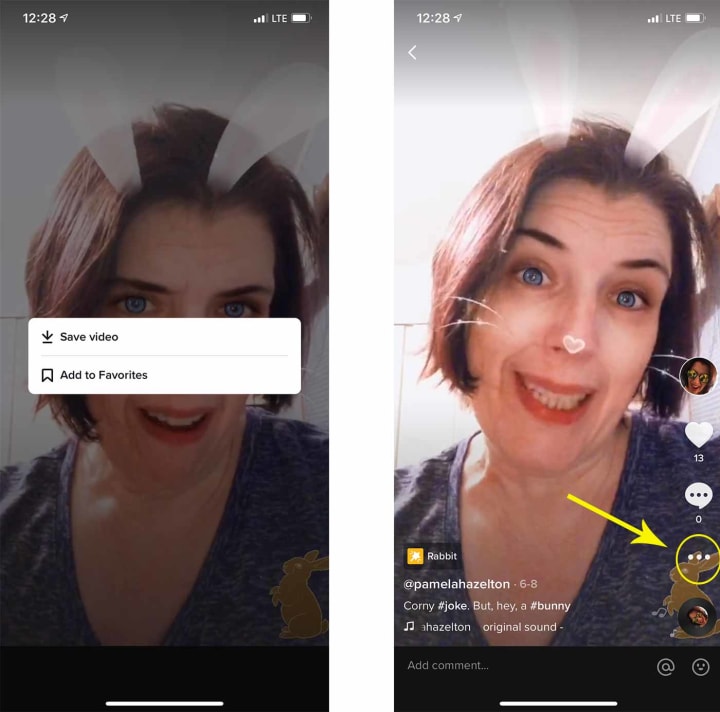 If you have scores or hundreds of videos, you can request a download file from TikTok.
Note that there are probably millions of users trying to get backups, so there's no guarantee you'd get them in time.
On your profile screen, tap the three dots in the upper left.
Tap to navigate to Privacy and safety > Personalization and data > Download your data.
Tap Request data file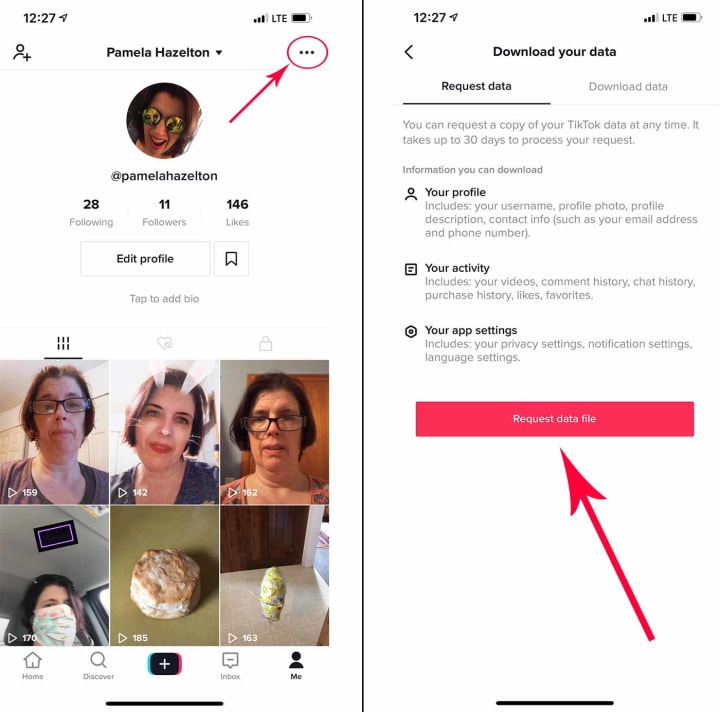 You'll need to check for the data file regularly. Navigate back to the screen where you requested the file. Tap the Download data tab to see if it's ready.
There are some third-party tools like FYP.RIP. However, I'm only in the early stages of testing this. I recommend researching any outside apps or services before submitting requests through them.
A little history of the problem
A hit with Gen Z, TikTok, is China's first global social media success. The app has consistently ranked high in app stores.
US officials are worried the Chinese government could use the platform to abuse data, spy on US citizens, and push propaganda. Most users didn't realize who owned the app until headlines surfaced during earlier days of the coronavirus pandemic.
Thoughts about TikTok being managed irresponsibly vary. Many officials and TikTok critics are worried about user data winding up in the hands of Chinese officials. TikTok says all data is stored elsewhere and doesn't plan to work with its government. Others say there's no proof that TikTok has done anything to comprise the security of its users.
At the time of Trump's announcement, Microsoft was reportedly in talks with ByteDance about buying the US operations. An outcome to discussions was to take a few days.
A welcome distraction during COVID-19
As of July 2020, the US accounts for about 10% of TikTok's 800 million worldwide user base. It's estimated 70 million Americans use the app at least monthly. The app has been downloaded more than 2 billion times.
TikTok has become a staple for many during the pandemic. The average user spends 52 minutes per day, digesting the app's content. It's estimated 83% of active users have posted at least one video.
While teens make up the bulk of TikTok influencers, many older people have gained popularity. Where the platform stands out from others, though, is its ongoing support for those with disabilities. Thousands of creators have achieved influencer status just being themselves.
For example, TikTok is frequented by deaf people teaching sign language, the learning disabled seeking support, and others showing how they get through their unique challenges. For the most part, they receive immense positive feedback from loyal followers and first-time viewers who want to drown out trolls.
Then there's this:
Over the past year, TikTok has proven to give brands and marketers better engagement rates than other platforms. This is primarily due to the overwhelmingly young, trendsetting audience.
What happens next
We first need to see if Trump's ban statement will become official. Many users are already setting up profiles on other channels, so we can expect to see them build up new audiences no matter TikTok's fate. Hopefully, there will at least be a transitional phase, so those who were not able to gain full access to account backups may be accommodated.