Google is redesigning Search using AI technologies and new features
Google today announced that it will use AI advances, including a new technology called Multitask Unified Model, to improve Google Search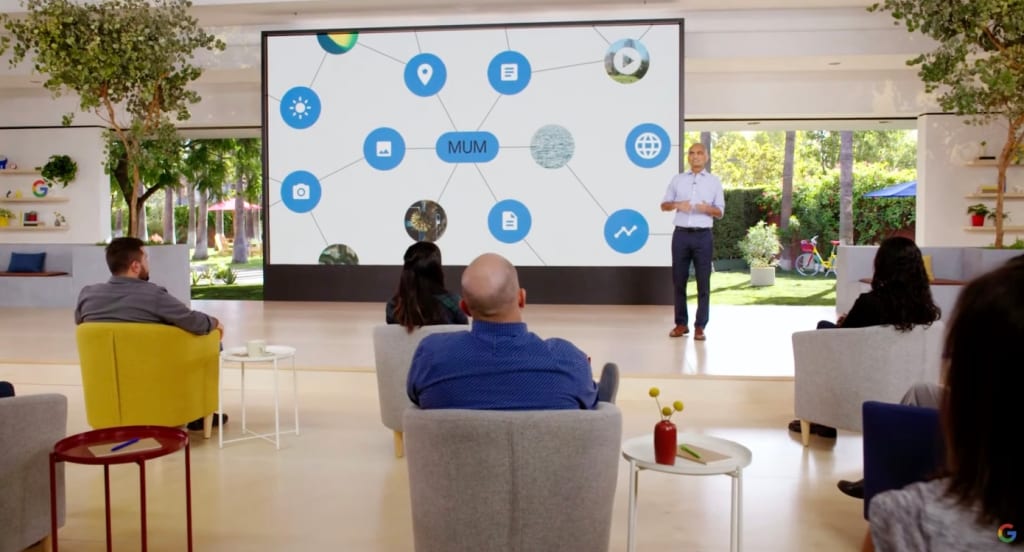 Google today announced that it will use AI advances, including a new technology called Multitask Unified Model, to improve Google Search. The company presented new features at its Search on event. These include those that leverage MUM to help web searchers find the content they are looking for.
"Things to know" is one of the new features. It will help people understand the topics they are searching for. This feature analyzes how people search for topics and shows web surfers which aspects they are most likely to be interested in first.
Google explained that if you search for acrylic painting, it might suggest "Things To Know" such as how to start painting step-by-step or how to paint acrylics, tips on acrylic painting, and how to clean acrylic paint. Google can identify more than 350 topics related to acrylic painting in this example.
Google says that this feature will be available in the next months. However, it will also be expanded by Google using MUM to provide web users with deeper insights beyond what they might have expected to find. For example, "How to make acrylic paintings from household items"
The company is constantly developing new ways for web users to refine and expand their search results without needing to start again with a new query.
Google might offer to connect to you information about acrylic painting techniques such as puddle pouring or classes that you could take. To see a richer page with search results, you can zoom in on any of these topics to view articles, videos, and other ideas.
These pages are designed to compete with Pinterest. They can also help people get inspired by searches. This is similar to Pinterest's image-heavy pinboard, which aims to convert people's visual inspiration to action, such as visiting a website or making a purchase online.
Google claims that the pages can be used for searches in which users are "looking to inspire," such as "Halloween decorating ideas" and "indoor vertical gardening ideas", or any other ideas. You can try this feature right now on your mobile device.
Google is also improving video search. The company already uses AI to find key moments within a video. It will now launch a feature to identify key moments in videos, even if they aren't mentioned explicitly in the video. This will then give links that allow users dig deeper and find out more.
MUM is used to help you understand the content of YouTube videos and provide suggestions. For example, a Macaroni penguin video may direct users to related videos about Macaroni penguins, such as those about how Macaroni penguins locate their family members or navigate predators. MUM can help you find these terms, even if it's not mentioned in the video.
Google says that this feature will begin rolling out on YouTube Search in the next few weeks. It will then be improved to include visual enhancements over the coming months.
This could help drive more search traffic to Google by using YouTube's large reach. Many Gen Z users search online differently than the older generations. studies have shown. They are more likely to use multiple social media channels and have a mobile-first approach. For example, found that 85% would use YouTube to find new content. 80% of them said YouTube videos had taught them something. Other data showed Gen Z prefers video to learn new ideas and products, and not text or other content formats.
This may be necessary for Google as the shift to mobile is affecting its search dominance. Many mobile shopping queries today start directly on Amazon. iPhone users can also use Siri, Spotlight or native apps to help them with specific tasks.
Google also today revealed how it uses MUM technology for visual searches with Google Lens.