Google Adsense is Changing in 2022: Should you be concerned?
Google Adsense will transition from the second-price auction to the first-price auction model from 2022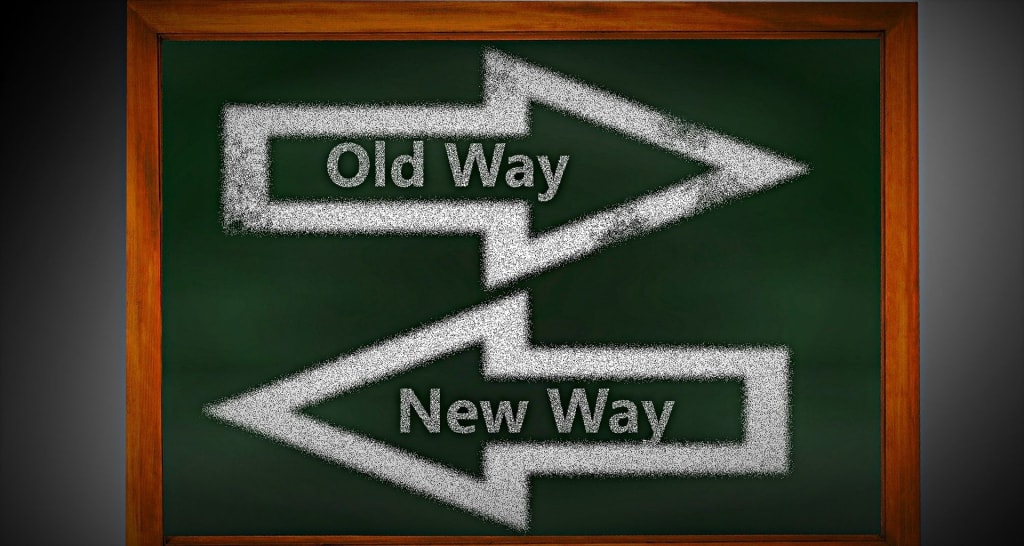 kalhh on pixabay.com
You might be a blogger, a content creator, or a video creator; if yes, you are no stranger to Google Adsense.
It is one of the most sought ad managers for monetizing your content and so, it would be no surprise that any updates to Google Adsense would interest you.
Google undoubtedly is one of the best technology service providers out there. But they keep on making frequent policy changes to their programs to keep up with the market trend.
While this is a positive sign of a growing company that keeps itself updated, it also means that some of these changes are disruptive and impact a large population of individuals who use their services.
So on 7th October 2021, Google announced one such change to its Adsense program. According to the update provided by Google on its support blog, Google Adsense will be changing its pricing from second-price auctions to first-price auctions for its advertisers, and they will complete the transition this year.
So, while Google has made a timely announcement on its blog about this upcoming change, the technical writers of Google need some training on simple writing.
If you want to learn how to make a simple change look complicated and confuse the audience - join Google. And, you may read their blog by clicking here.
What is the difference between Second-Price Auctions and First-Price Auctions that Google Adsense is transitioning?
Let me keep it simple and help you understand the difference with an example: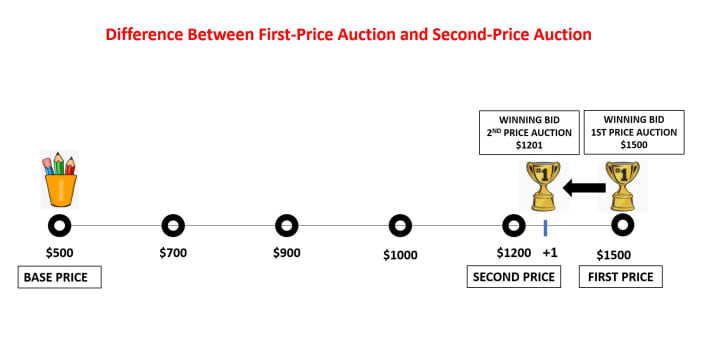 In the above illustration, a product with a $500 base price is kept on auction, and people bid for it. As the auction progresses, various bids are received.
Finally, in the end, the highest winning bid is for $1500. But, instead of asking the bidder to pay $1500, he is asked to pay the second bid amount, which is $1200 plus the fixed price (in this case, $1 is added to the second-highest bid amount). So the winner has to pay $1201 instead of the $1500 that he had bid.
This is an example of a Second-Price bid, which is Google Adsense's existing auction model for selling advertisement slots. And, these ads were displayed on your content pages, and they gave a share of the ad revenue to you.
Now, once Google transitions to the First-Price auction by the end of 2021, taking the same example above, the advertiser of the winning bid will have to pay $1500 - the amount he bid for the advertisement slot. So, in short, a First-Price auction means the winning bidder will have to pay the amount he used to win the auction.
How will this change impact Advertisers?
A simple calculation will tell you that advertisers will now have to spend more. Taking the same example, an advertiser would have paid $1201 for his advertisements in second-price auctions, and now he will have to pay $1500 for the same slot.
It means more earnings for Google. It will be a gainer in this new approach as it would gain more from advertisements.
At the same time, advertisements will become more expensive for advertisers.
Will content creators lose or earn more from Google Adsense after it transitions to a first-price auction?
Content creators earn a share of the ad revenue that Google earns by displaying ads on their platforms.
So while Google has said that there would be minimal impact to content creators, I expect the revenue can only be positively impacted because of the higher value of the bids.
So, this seems to be positive news for content creators; even if marginally, the revenues can only increase and not go down from Google Adsense in 2022.
What is Google expecting from its content creators?
Nothing. Google has mentioned in its blog that the content creators are not needed to make any change on their platforms as the changes will be directly done at Google's end.
Final Takeaways
Google will transition its Adsense platform from second-price auction to first-price auction by 2022.
This change will increase the price of an advertisement on Google platforms as they will have to pay higher prices for their bids.
The change will increase the ad revenue for Google and may positively impact content creators for ads shown by Google on their platform.
Google is not expecting anyone to make changes to its platform after the transition. The update will be done solely at Google's end.
Author's Note:
You may also join Vocal using my affiliate link and support with some commission income without any burden on your pocket.
https://vocal.media/vocal-plus?via=Kavish
References & Sources :
1) https://blog.google/products/adsense/our-move-to-a-first-price-auction/
2) Original source: My article on Medium.
tech news
About the author
A banker by profession and a writer by passion. My life has always been full of ups & down, a treasure which helps me to pen down my memories. Technology and self-help are my drivers and reading is my hobby.
Thanks for your time.
Reader insights
Be the first to share your insights about this piece.
Add your insights