Flight tracking website, which became famous overnight, what is it?
Hacker technology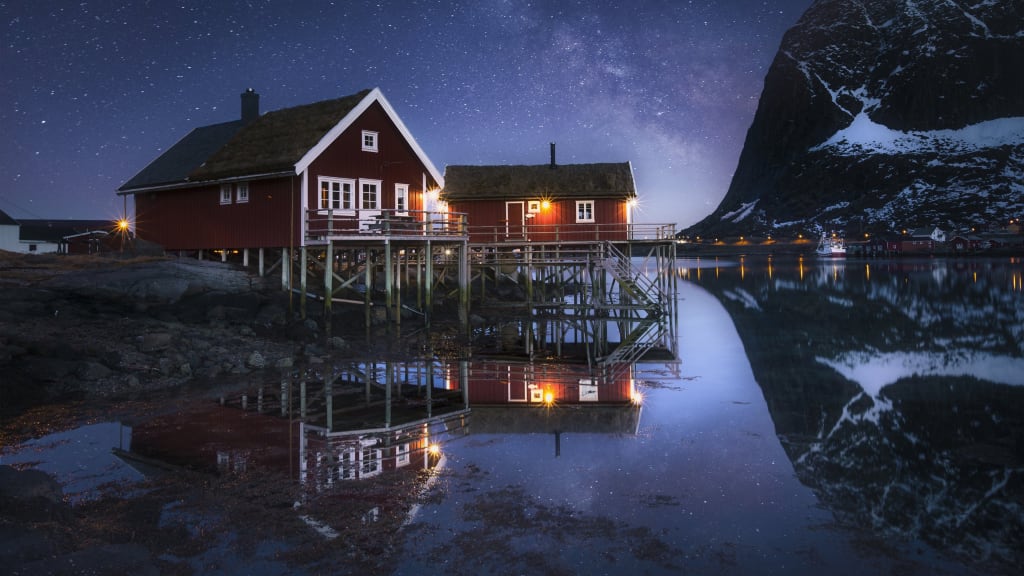 3.Flightradar24 's ADS-B ground receiver received the relevant signal.
4. This data is synchronously updated to Flightradar24's website and App.
In fact, not only is it useful for air traffic control on the ground and tracking sites like Flightradar24, but ADS-B also provides convenience for pilots on board.
ADS-B data include aircraft altitude, course, speed, as well as conflict warning information, route inflection point information and other additional information.
Compared with the radar surveillance system, ADS-B has the advantages of fast data update speed, high data accuracy, rich transmission information, and much lower installation and use cost.
Therefore, on an aircraft equipped with an ADS-B receiver, pilots can also use this to obtain flow information and avoid collision by themselves.
At present, most aircraft in the world are required to be equipped with ADS-B equipment.
Fligtradar24 has the largest ADS-B network in the world, with more than 30, 000 ground receivers.
MLAT
But not all aircraft are equipped with ADS-B devices, and if you encounter such an uncarried situation, you can also use MLAT to track.
MLAT, whose full name is Multilateration, mainly calculates the position of aircraft without ADS-B equipment through the wireless positioning technology of time difference of arrival (TDOA).
To put it simply, MLAT uses signals sent by old transponders on airplanes. The position of the aircraft can be calculated by measuring the time required to receive the signal through multiple receiving devices.
The method requires 4 sets of receiving equipment and more than 4 sets.
In addition to the two types of data mentioned above, Flightradar24's data sources include satellite data, North American radar data, and North American real-time data from the Open Glider Network (OGN).
By the way, Flightradar24 also has a lot of fun little features.
For example, click the "3D view" button in the lower left corner.
You can see the 3D effect of the plane flying in the air.
Ps. You have to pay for some advanced functions.
From amateur projects to the most popular flight tracking app
Today, both App Store and Google Play,Flightradar24 are one of the most popular travel App, with more than 40 million downloads.
However, Flightradar24 started out as an amateur project.
Miekar Robertson (Mikael Robertsson) and Olovolindbergh (Olov Lindberg) from Sweden noticed the way ADS-B aircraft signals communicate out of interest.
So they bought several small signal receivers and installed them on the roof to track planes flying over Stockholm.
In 2006, they created a website that can compare air fares and added flight tracking to the site.
Soon, this model attracted many aviation enthusiasts, and some people expressed their willingness to install receivers on their roofs to collect data for the website.
As a result, the tracking scope of Flightradar24 is further expanded.
By 2009, they officially opened the network to anyone with an ADS-B receiving device so that data could be uploaded to them.
In addition, fans have written a software that can get all kinds of information from ADS-B signals.
You can see that the flight's origin, destination, call sign, location, altitude, airspeed and heading will be displayed on the Flightradar24 official website, and even the flight instrument setting and the amount of remaining fuel can be provided.
Providing such timely and comprehensive information, Flightradar24 also attracts a lot of professional pilots, such as air traffic controllers to check the real-time status of each aircraft.
Flightradar24 can also be seen in many major news events.
In 2010, the Icelandic volcanic eruption led to widespread flight cancellations in Europe, and many media are using Flightradar24 to track flight information.
Flightradar24 also provided a lot of information about flights on the same day after the Malaysia Airlines MH17 crash in 2014.
The occurrence of these two events brought huge traffic to Flightradar24.
According to founder Robertson, the 2010 Icelandic volcanic eruption affected flights, bringing the number of Flightradar24 visitors to more than 4 million.
There were frequent air crashes in 2014, and the number of visits to the website increased by about 50 times that year.
Probably from this period of time, Flightradar24 is gradually transforming to commercialization, developing its own APP, and slowly expanding the range of signal receivers from Europe to the world.
In addition, the Federal Aviation Administration (FAA) has already required all aircraft, including private direct-lift aircraft, to be equipped with ADS-B launchers by 2020.
Now, Flightradar24 has developed into one of the most popular flight tracking applications in the world.
According to the official website, Flightradar24 tracks more than 180000 flights every day, and the number of daily active users exceeds 2 million.
One More Thing
It is worth mentioning that because of the wide range of aircraft using ADS-B system, Flightradar24 filters some data to protect privacy.
However, there have been accidents. For example, in 2014, the flight route and location information of the special aircraft used by the Japanese prime minister and other senior leaders can be seen directly on Flightradar24.
There are many websites with similar functions like Flightradar24, such as ADS-B Exchange, FlightAware, OpenSky Network, Radarbox24, PlaneFinder and so on.
Among them, ADS-B Exchange is a wild one, which allows users to view the flight information of private jets of stars and politicians, and even military aircraft.
With more and more of these websites, there is more news about private voyages.
For example, it was found that Taylor Swift's carbon emissions from private jets topped the list of celebrities this year.
Some 19-year-old high school students even opened more than 30 robot accounts to disclose flight information about private jets. The celebrities involved are Musk, model Carrie Jenna and so on.
Earlier, an enthusiast said in an interview that this experience of tracking flight movements gave him a sense of "bird watching."
-End-
I have some friends recently. Can I help you find some? Interview questions? Information, so I rummaged through the collection of 5T data, collected and sorted out, it can be said that programmer interview is necessary! All the materials have been sorted out on the net disk, welcome to download!
Reader insights
Be the first to share your insights about this piece.
Add your insights