Five Tips To Boost Your Cybersecurity Standards In 2021
Communication tools will become more critical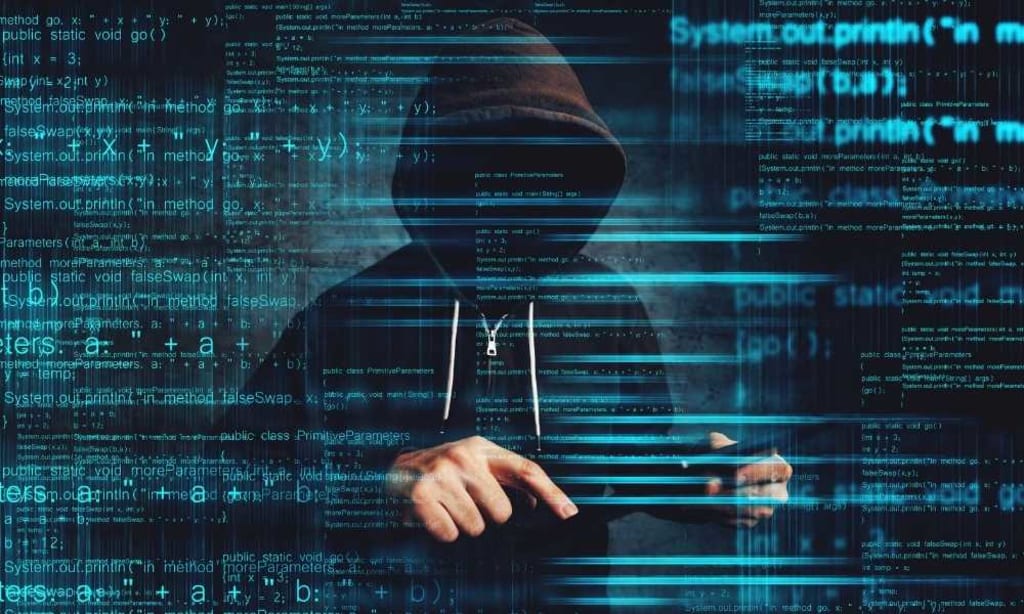 Cybersecurity
Focusing on all how 2020 has been a challenging year is straightforward: the Covid-19 pandemic, a sputtering economy, and an explosion of new and increasingly dangerous cyber threats (cybersecurity professionals). However, we should not neglect how the changes we have seen in 2020, such as the transition to remote work, have driven long-overdue reconsiderations of our connectivity, collaboration, and cybersecurity standards and approaches.
For most of 2020, Covid-19 has been a daily reality, and forward-looking businesses should be seriously thinking about not only how they will navigate the rest of the pandemic, but how they will approach the post-Covid-19 era. With remote work remaining the norm for next year and beyond, businesses with many of their employees outside the office will have to determine how they can maintain productivity and security.
Although this is a challenge, it is also an opportunity to move beyond the rigid 9-to-5, a physically oriented dynamic with characterized (and restricted) office life for decades. But businesses will have to defend themselves against a new wave of cyber-threats to do this. Here are the top five methods companies can improve their cybersecurity Standards in 2021 with that in mind:
1. Shift from the mentality of work-from-home to work-from-anywhere
Over the past eight months, the term "work from home" has become ubiquitous, but it will likely be less relevant in 2021. This is because most businesses report that they will permanently move at least some staff to remote work, even as the pressure to stay sequestered in our homes decreases.
Such staff will not always stay at home, starting to work from coffee shops, libraries, shared workspaces, etc. This means businesses should emphasize the importance of VPNs, secure mobile hot spots and security software. To Level up the Cybersecurity standards, training should also be prioritized, which teaches staff to avoid sharing sensitive data over public networks, remind them to have all devices updated, and strengthen physical security demand.
2. Fix all possible weaknesses
The number of possibilities available security gaps for bad actors to exploit was rapidly rising even before Covid-19. In recent years, for instance, the Internet of Things (IoT) has expanded dramatically. A recent Cisco report found that from 18.4 billion in 2018 to 29.3 billion by 2023, the number of devices connected will increase.
The average American household has eleven wired devices (including seven separate screens), according to a survey conducted by Deloitte in 2019, and 28% of Americans use smart home devices, such as connected heat and refrigerator, etc. One of the significant risks associated with these devices is that they also have more basic protection features, rendering them more susceptible to intrusion than starter to Gaming laptops or smartphones. Hackers can access the entire home network and target other devices, such as a working computer, when this occurs.
3. Make liable interaction a top priority
Cloud-based collaboration and digital communication tools will become more critical as we enter a new era of remote work. Although these tools can be used safely, they present a wide range of security issues that businesses need to address in advance.
Employees need to make sure that their daily use of cloud-based resources is as responsible as possible, in addition to keeping all apps and other software updated, using multifactor authentication and practising consonant cybersecurity standards (the use of strong passwords, for example). This means ensuring that they know precisely with whom they communicate, sharing sensitive information only when necessary via digital channels, and providing that every employee understands each platform's security protocols.
4. Ensure that staff are updated on emerging cyber threats.
Email account compromise and business email compromise accounted for over $1.7 billion of 2019 losses, far more than any other cyberattack, according to the FBI's 2019 report. A recent Tessian survey found, despite these surprising facts, that unauthorized emails are sent 38 times more frequently than IT leaders expect.
Companies should ensure that staff are educated about the tactics scammers are using and the attack vectors they are exploiting at a time when Covid-related cyber scams are surging. For example, employees should be wary of digital messages and emails that enable them to download or follow links to pandemic materials (which could contain malware).
5. Change the anecdote about cybersecurity standards at your company
As they shift towards remote work and increasingly rely on digital productivity and communication tools, cybersecurity will become more integral to companies' day-to-day operations. It offers an opportunity to strengthen cybersecurity training and educate workers to protect themselves and, by extension, their workers.
Cybersecurity is not only crucial for protecting businesses from threats that can cost millions of dollars and lead to consumer confidence violations permanently. It's also a way for employees in an increasingly digitized world to keep themselves and their families safe, especially as our personal and professional lives blend in the rise technology so we are able to serve remotely.
When businesses level up their cybersecurity standards in these ways and emphasize this narrative, they will bring employees together around one of the most important objectives that any organization should have in 2021: strengthening its defences against the increasingly sophisticated and destructive cyber threats.
Source: Cybersecurity by TechSAA
About the Creator
Greetings, I'm Abdul Majid. I'm a writer living in Pakistan. I am working in tech journalism as a writer, editor and reviewer for over 4 years. I have reviewed many products ranging from smartphones, laptops, tablets to PC accessories.
Reader insights
Be the first to share your insights about this piece.
Add your insights