Five Smart Home Thermostats You Need In Your Life
RmsInstalls.com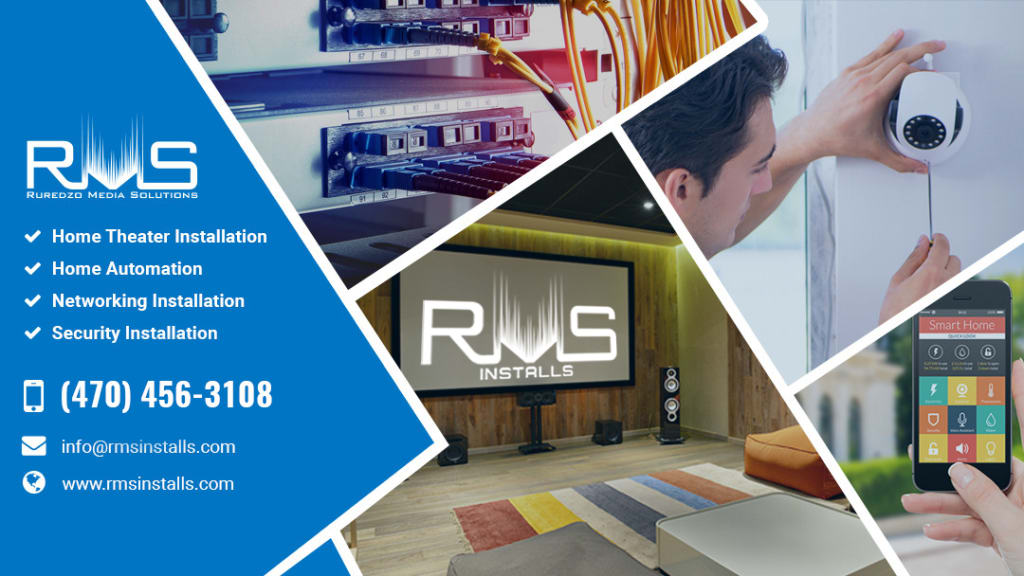 Living in a city like Atlanta GA, the weather here can get rough sometimes, and you might have to put up with keeping your homes warm during the winter period and vice versa keeping your homes cool in summers. Smart Home thermostats, like other smart devices, allow you to actively control your home's temperature via mobile or internet-connected devices. This unique capability makes operation easier and offers greater control of heating and cooling, and saves energy as well. Installing smart home automation which includes the thermostat has never been easier thanks to RMS Installs Atlanta GA.

Here is a list of some of the top smart thermostats that you should definitely have:
1. Sensi Smart Thermostat
This smart thermostat is a must-have if you desire flexibility. It has an easy to read HD color touchscreen, displays intuitive menus and also offers a mobile app that allows you to adjust from anywhere, so constant change is never a cause for concern. If you're arriving home earlier than planned, you don't have to worry about anything because the geofencing feature takes note of your location and adjusts to make sure that you are comfortable upon arriving. Sensi thermostat is a breeze to set up and works well in most homes.
2. Nest
This thermostat will make you love your thermostat. It's present in millions of homes around the world and has saved billions of watts of energy worldwide. Meet the all new Nest Learning thermostat. It has a bigger, sharper screen and it's even better at learning what you like. Just turn it up and down and it will catch up in a few days. It will create a personalized schedule for you, that's how the Nest thermostat saves energy. Nest even turns itself down when you leave the house and you can control it from anywhere. You can even see how much energy it has saved and it shows you how to use even less energy.
3. Ecobee and Alexa voice service
Ecobee comes with a built in Amazon Alexa Voice Service so you can interact with your Ecobee using your voice. Owing to far field voice recognition it can even hear your voice from across the room. You can ask a variety of questions to it like "What's the weather outside?" and "What historical event happened on this day?" It is an extremely smart and seamless device that can provide your utmost comfort without having much to do about it.
4. GLAS Smart Thermostat
It is one of the few smart home device that offers full-on Cortona integration. It provides the perfect blend of form and function. This thermostat includes indoor air quality monitoring along with humidity, total VOCs, and CO2 control. It also has added feature of outdoor air quality reporting including allergens air quality index and UV index, beautiful user interface and looks really beautiful on any wall, a translucent OLED screen and you can program your own schedule or allow GLAS to do it for you using the integrated occupancy sensor.
5. Honeywell Lyric T5
The Honeywell thermostat is very efficient to use and one of the most popular thermostats in the market. It learns your homes heating and cooling cycles to help deliver the optimal temperature at the right time. It also has geofence technology to automatically control your home temperature. It's very easy to install and can be used to fit your lifestyle.
If you want the best home automation services which includes getting your smart home thermostat installed in your house, please feel free to contact RMS Installs Atlanta GA. Smart thermostat gives you the control and flexibility you need to navigate real daily life issues. It is the perfect device to make your life full of comfort.