Everything You Should Know About Cyber Attacks and How To Get Started Into Cybersecurity.
Know About Cyber Attacks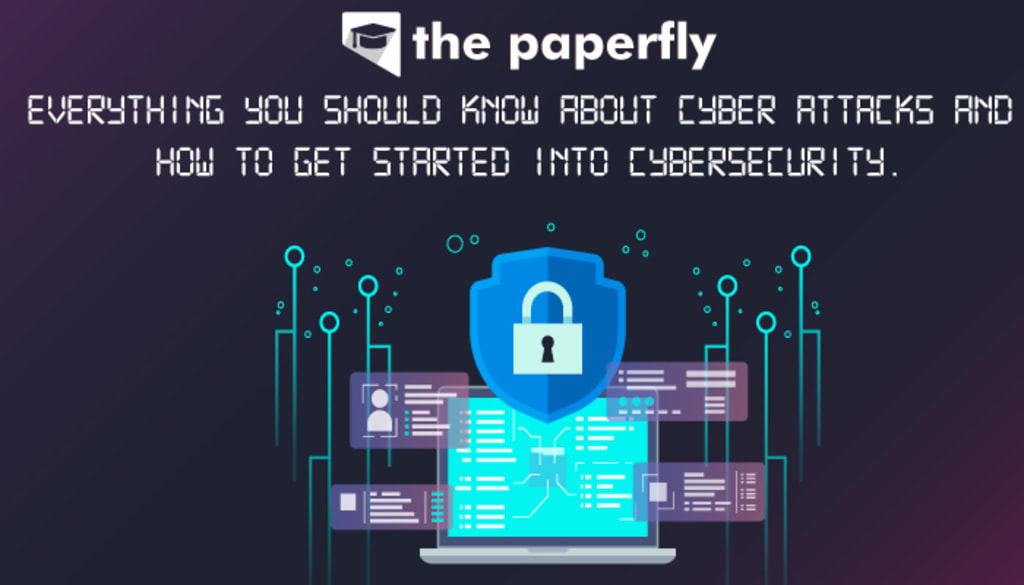 Cyber attack is simply nothing but a crime that is committed with the use of a computer and network. Cybercrimes are increasing day by day and the ratio of cybersecurity is lower than that. We do not have enough security and privacy in our lives because of data theft which is again a crime committed with the help of a computer and the internet. A computer with an internet connection in the wrong hands can make big differences in the world like the computer virus "wanna cry" which was designed to force people to pay money in crypto currency and if the user is not paying the virus will not be removed from their system."Wanna cry" was ransomware virus. There are uncountable examples like this that how a technology that is invented to create and bring together can make a chaotic environment in the world.
There are different types of cyber attacks I would like to list here;
Malware
Ransomware
Spyware
SQL injection
Man in the middle
Denial of service
Cross-site script forgery
The internet is very big and there are numerous ports to enter the internet. So the cyber attacks cannot be stopped. There are ways to prevent cyber attacks and stay safe. Nowadays certified ethical hackers are highly in demand and the career in cybersecurity is bright as the future is of technology. A certified ethical hacker's job is to protect peoples or companies from these unethical digital thieves. A certified ethical hacker is hired in an organization to make their computer strong enough to prevent itself from any kind of cyber attacks. There are some job roles in cybersecurity that pays way higher than other jobs in the IT or Non IT field. An information security analyst earns more than 75000$ on an average rate per anum. The salary of a chief information security officer(CISO) is somewhere between 150k-250k depending upon the experience and skills the CISO carries after 10-12 years of experience. There are different types of security analysts in the cybersecurity domain like network security analysts, web application security analysts, cloud security architects, forensic experts, incident handlers, and many more. These are the specific job roles in this industry. It depends upon you what you like and what you would like to secure. You will also have to keep this thing in mind when preparing for the interview in this field as your resume should look very specific to the job role like if you are applying for a network security job then your resume should not look like a web security analyst. You can mention those skills but your main focus and purpose should be network security.
There are certifications like CEH, OSCP, CISSP, security+ by CompTIA, and many other globally recognized certifications to become an ethical hacker. These certifications have their own importance in the market and this can only be understood by one who is willing to be a cyber security expert. When Certified hackers who are often called white hat hackers try to catch the black hat hacker who is the wrong guys then they have to think like them and many times when these black hat hackers get arrested by the police and government, they give them another chance to live freely and use their expertise to help the government in preventing the cyber attacks and robbery happening in the country which is a good place to show your expertise. This industry is going to evolve more and more. This is just the beginning of an era where robbery is taking place in the digital world. There is a website cum online college for anyone who wants to learn ethical hacking called The Paperfly which provides more than 1500 courses. Their special courses are kali Linux, python, ethical hacking, and many more that allow you to learn with industry professionals with fees that are negligible. You can learn anytime from anywhere and there is no degree or certification is required to register for a course and there are no age criteria.
Certified ethical hacker course contains content like social engineering, foot printing, reconnaissance, system hacking, wireless hacking, network hacking, web application hacking, android hacking, cloud hacking, and IoT hacking. At the end of every attack explained there are solutions for how to bypass these attacks and how to protect our computers and networks and our personal lives most importantly.
Thanks to every reader for taking out some time to read this article about cyber attacks & security.