Easy & powerful Website SEO Tips to improve search traffic in 2023
Step by step guide how to improve serch traffic of your website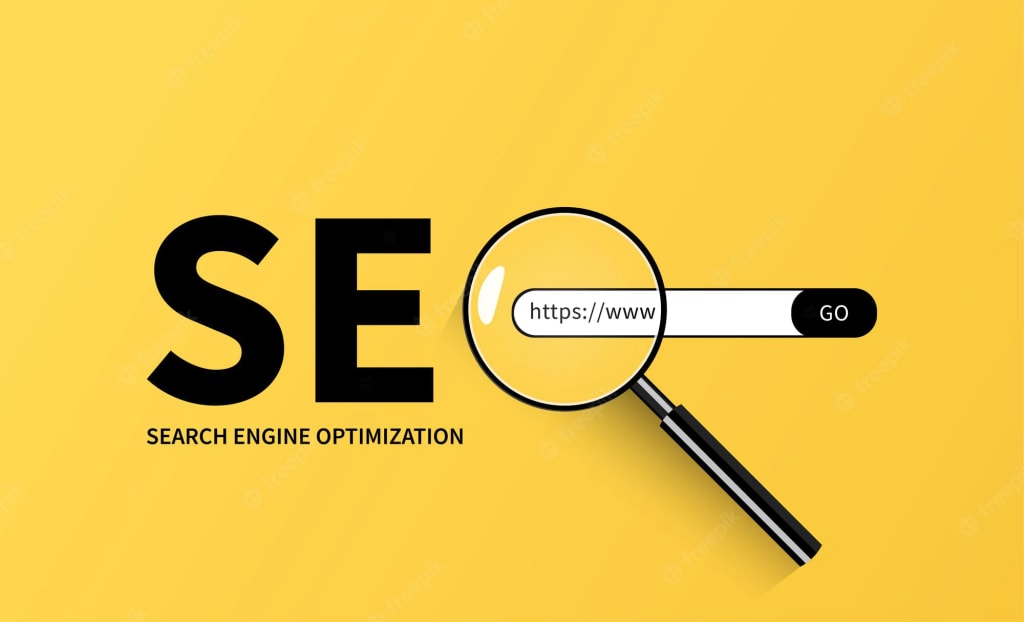 Every company aspires to rank on the front page of search results. Corporations will spend tens of thousands of dollars to get first-page online real estate because it is so highly sought-after.
You may charge anything you want if you are a digital marketer who can rank any of your clients on the first page of Google. It is unfortunately not that simple to make it occur, and a lot of things need to line up for that to exist.
One of the most effective strategies for helping a company rank well in search engine results is search engine optimization. There are numerous things you must do without fail in order to have an SEO-ready website, from image optimization to making your site portable. In this blog, we'll look at SEO tips for increasing web traffic in 2023.
Generate content based on research into the target keywords
Free SEO checker tools like Semrush, Surfer SEO, and Ahrefs can help you focus on the right target keywords while you construct your content SEO strategy. They put your keyword planning tools up to assist you in matching the content on your website with the search terms people use to find it.
Create powerful meta descriptions
The chunk of text that appears in the SERPS after the meta description tag (search engine results pages) defined the content title. The code for each page's head> section contains the meta description for that page, just like the page's title.
You should be aware that Google regularly changes the meta descriptions. They try their best to grab your content and define it as what they believe users are seeking for and then show that after evaluating user intent. Often they change the text on the page either from your meta description in a way they believe would function better.
Frequent Content Updates
Search engines can access new content and resources when your website is often updated. As a result, the web crawler for the search engine will find and access the updated material. This will increase the indexability of your website, giving you the opportunity to rank higher with new material.
Whenever you check your website's Google rankings, you will notice the shift in position as well. Search engines keep track of every time you upgrade your website with fresh content or recycle old content.
Create meaningful links
Backlinks were once the standard practise for SEO. Thank goodness, things have changed, and Google now values contextual links more. Links that are placed in your content and lead they highly rewarded to text and material that is contextually relevant. You'll receive greater traffic, visibility, authority, and trustworthiness as a result. However, if you're not expert and don't even know how to rank your site on google, you can find affordable SEO services. which provides facilities and give best results.
Image Enhancement
Pictures have a greater emotional impact than words and give a book more life. Use relevant photos wherever you can when writing a blog article or any other informational item. Your content's images should increase its value and engage viewers.
The utilized images must to be appropriately optimised and placed. The file size, as well as its length and width, should match the website's layout and style.
Mobile-First Strategy
Google indexes and ranks your content using a mobile version. In certain circumstances, search engines may not even index your website if you don't take a mobile-first approach.
Recognize the sources of your current traffic
Numerous methods, social media sites, and other websites can send traffic to a website. Google Analytics offers insightful data on your website visitors and traffic. In order to collect data, we must place tracking codes on your website; once this is done, the data is collected over time and compiled.
You may measure and analyse a wide range of metrics to learn more about your audience, your traffic, and how visitors engage with the content on your website. Making it a practise to analyse this data quarterly, annually, or even more frequently will enable you to optimise your marketing efforts.
Boost your online presence in local searches.
You should invest in local SEO if you're trying to reach a local audience.With local SEO, you can make sure that customers looking locally can find your company.Your content appears on mobile devices based on the user's location, your company's location, and other factors.
Conclusion
Search engine optimization will play a significant role in advancing your company if you wish to do so. Some of the above-mentioned measures are an excellent place to start if you want to increase the organic traffic on your website. But once you've established a foothold with your SEO results, you may desire to go deeper to help your business as much as possible.
About the Creator
Hazel John is a professional blogger and author of The Cart Hippo. She is love to travel and explore the new things.
Reader insights
Be the first to share your insights about this piece.
Add your insights