East Asia: A Target Destination for Digital Solutions
East Asia's Startup Capital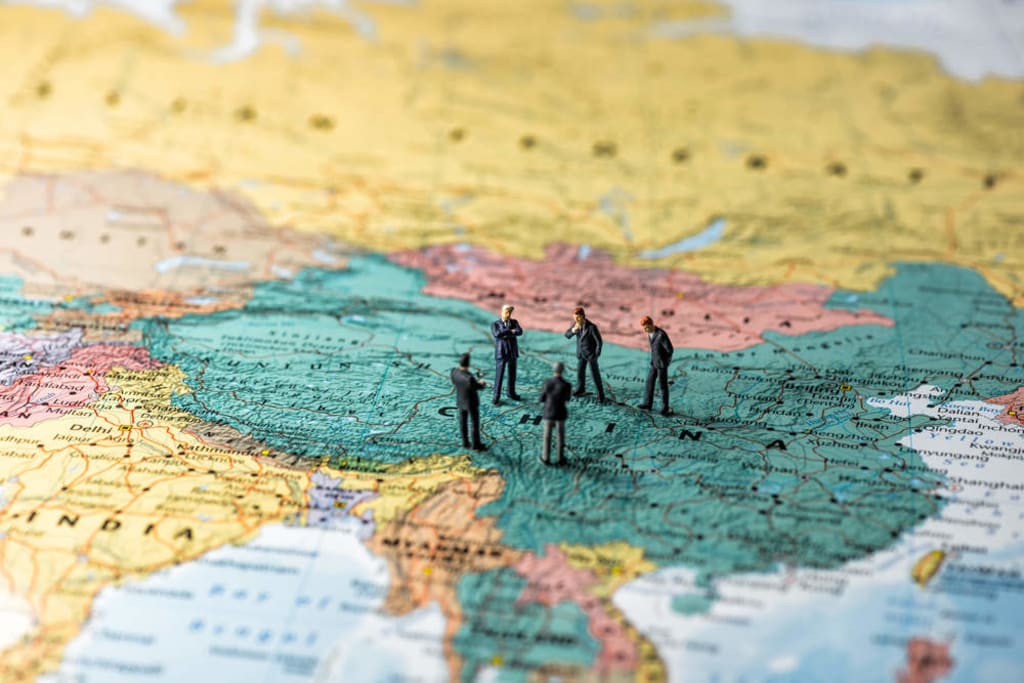 There is no denying that Asia is home to most of the world's richest tech companies, and that has made the continent a darling for tech investors and consumers. About two years ago, the continent experienced a groundbreaking trend for mergers and acquisitions that precipitated over 60 percent growth in the continent's tech market. Billionaires from all over the world are strategically positioning themselves to benefit from this highly promising market, and that has made this market one of the fastest growing sectors across all industries of the world.
Unlike in other competitions, the Chinese, Indian, Japanese, and the entire Eastern Asian markets are too cash-rich that investors are risking investing in multiple digital companies with the hope that if there will be only one winner, then one of their companies will be that winner. The opportunities are too inviting for early adaptor investors to ignore. And who wouldn't be interested in this almost obvious success? Even the smaller economies like the Philippines, Singapore, and Indonesia are so digitally advanced… they, too, are big markets for tech products such as phones and computers.
Too Much Untapped Potential
If you are a tech investor eyeing China and her neighbors, then you must have noted that there exists a strangely big gap in terms of technology and other infrastructure. That's despite the huge investments that the region has been receiving over the last two decades. According to the Asian Development Bank, East Asia is still far from being developed, at least by Western standards, but the citizenry is hungry for better infrastructure now more than ever before.
In not more than two decades to come, East Asia will be boasting of one of the best transport sectors, telecommunication and broadband networks, and the cleanest and most efficient energy. All these factors—and others—will increase the investment opportunities for investors from developed countries. As the economy opens up, even the small investors will get a chance to join the table and try to bring in changes that would benefit everyone. As tech futurists correctly predict, East Asia's untapped potential will be exploited by investors from across the world by around 2030.
Professional Employer Organization
In order to successfully tap into this potential, a foreign investor will desperately need the help of a professional employer organization (PEO) such as NH Global Partners. This is because of the sharp cultural contradictions between the East and the West… you would literally get lost in this huge difference. PEOs have been operational in China, Japan, Malaysia, and other countries in the region, and they, therefore, understand how to close this culture gap.
There are about four million new internet users in East Asia every day, and that makes the region's digital economy very stable and reliable. The region also boasts over 600 million people and the figures are growing by the day… they are projected to triple over the next decade. As it stands, the economy is worth almost half a trillion dollars, making it a must-try venture for tech investors and venture capitalists alike.
But as we mentioned, all this potential isn't the easiest to tap into due to cultural differences. The labor laws, taxation formulas, employee compensation, etc. are all strangely different here. Employees expect too much from the employer in terms of benefits and free time, without mentioning that they aren't as educated as those you find in the West. They could be tech-savvy, alright, but don't assume that they all understand basic things such as the English language. Signing contracts with such employees can be a daunting tax.
With a reputable professional employer organization, all you need to do is inject the money and all the heavy lifting will be done for you. They will file your returns, help you pay taxes, and handle all your HR responsibilities so that you can focus on conquering this huge digital market.
East Asia's Startup Capital
Even as the world continues to be amazed by the prowess of the large East Asia economies such as South Korea, China, and Japan, tech futurists warn that investors who will ignore the region's startup capitals might be missing out on great investment opportunities. Jakarta, Singapore, Vietnam, and Thailand also have huge populations that will provide huge tech opportunities in the near future. Most of their citizenry isn't tech-savvy, as of now, but the future is looking up for them.