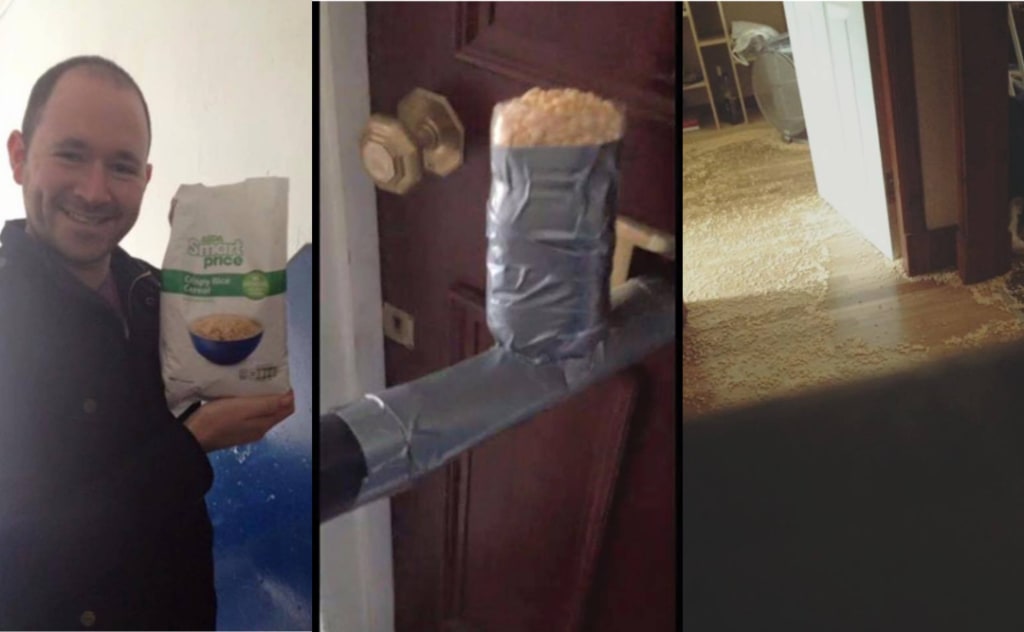 Prank: Craig Cowan carried out the act of revenge on pal Scott McAtear
A Glasgow man used a leaf blower to blow SIX packets of Asda Smart Price Rice Crispies through his pal's letterbox as a long running prank feud between the pair reached new heights.
Craig Cowan targeted Scott McAtear's Paisley flat after several people were sent to his address after a series of fake adverts placed online claiming to sell televisions and furniture at knockdown prices.
McAtear initially started getting phone calls inquiring about the furniture and right away his suspicions crept towards his old pal who was known to be a bit of a self-confessed prankster.
So rather than deny having placed the ads, he instead directed them towards Cowan's address, and he was bombarded with unwanted guests over the next couple of days, some times with queues of people outside his flat such was the frequency of the phone calls and number of adverts placed online by the mysterious joker.
As more and more people came expecting to buy a second-hand Television set for five pounds fifty or a new three-piece suite for free, he was forced to explain the situation.
As it continued, he began to think he had to do something even, bigger, better, pettier and make it an ever inconvenience to McAtear, who had won the battle, but Craig was adamant his old sparring partner had not yet won the war.
Feeling dejected at coming off second best, he sulked into the kitchen to make some cereal, but just as he was about to pour milk, someone chapped his door and he accidently knocked his bowl from the mantel piece, scaterring the tiny crispies everywhere.
Cursing his luck as he made an attempt to clean it up with the door still going, he kept stepping on some and they appeared to be getting everywhere.
And that is when it came to him, his light bulb moment, he thought what better way to get his pal back than to cover his house in rice crispies, but how would he do this, he thought?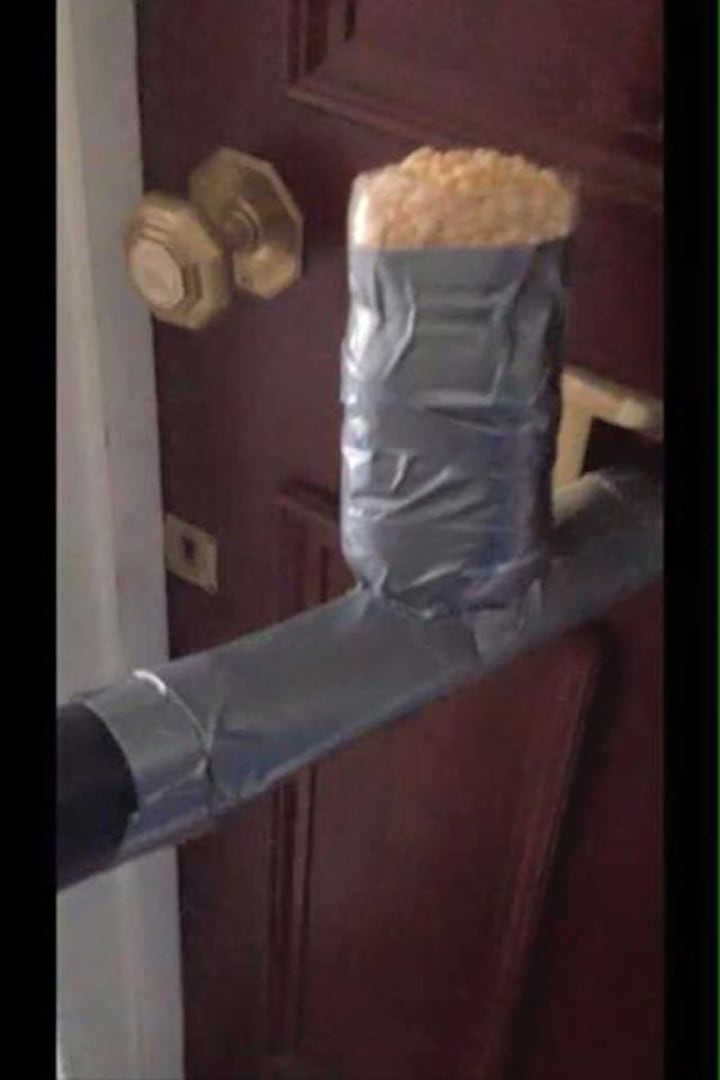 Then, just by chance he seen an advert to hire a leaf blower, and bingo, that's what he did.
With help from his partner in crime Heather, they went to Asda for six packets of own brand crispies and carried the leaf blower to Scott's house, used duct tape to attach a bottle to it and pointed it through the letterbox letter box.
He then filled the blower with cereal and switched it on.
Complete crispy chaos ensued and McAtear's flat was covered in the crunchie goodies in the matter of seconds.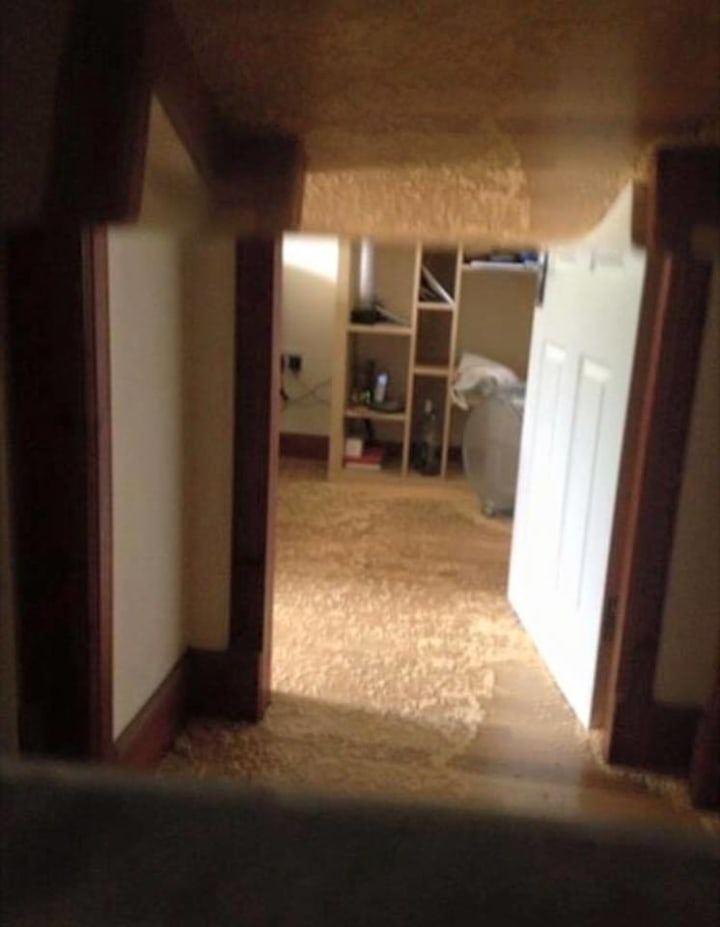 Craig and Heather denied responsibility for around two years before coming out with the truth in a hilarious Facebook post.
He said: "Two years ago someone played a prank on ma pal Scott McAtear by putting his phone number on a gumtree advert selling a couch and a tv, so he would be getting phone calls and texts all day about said items! (Which he did).
"So instead of trying to find out who done it or even ask if it was me he just assumed it was me!
"In an act of childish revenge, he starts texting some of the folk back giving them my address saying "yup it's still for sale come get it".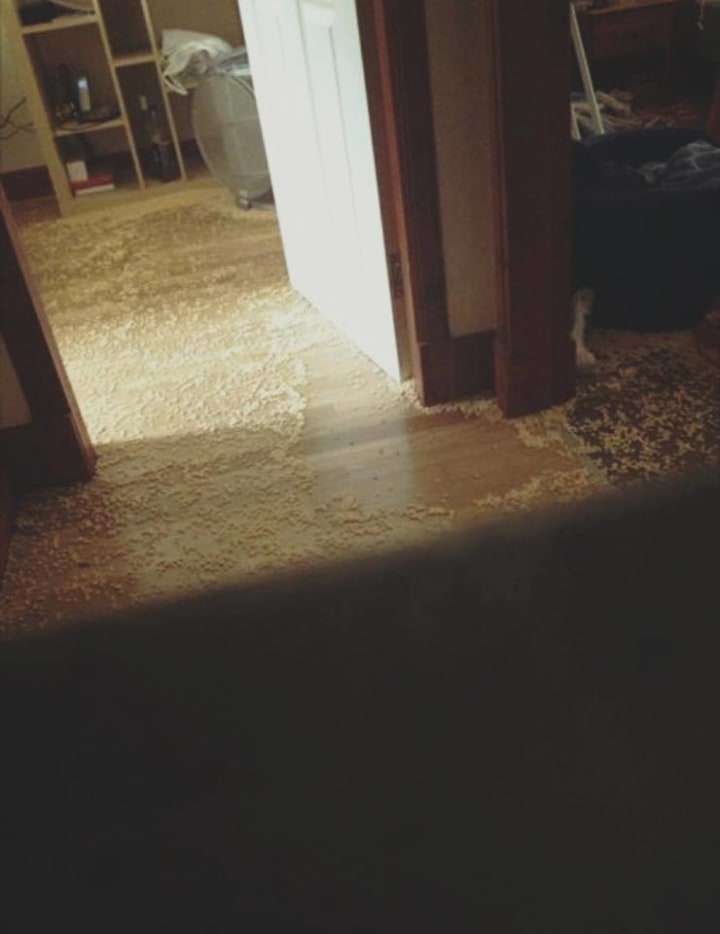 "So I had hunners a folk from all over Glasgow and Clydebank chappin ma maw's door lookin for these imaginary household goods!!
"So I'm coming clean after two long years.... it was me who hired a leaf blower and duct taped a bottle onto the nozzle an blew 6 boxes of rice crispies through your letterbox as revenge for your revenge.
"Ps special tip of the hat to my partner in crime Heather Murphy cos the leaf blower was heavy man!!"
Reader insights
Be the first to share your insights about this piece.
Add your insights