Creative industry and Machine Learning
It's a Match Made in Heaven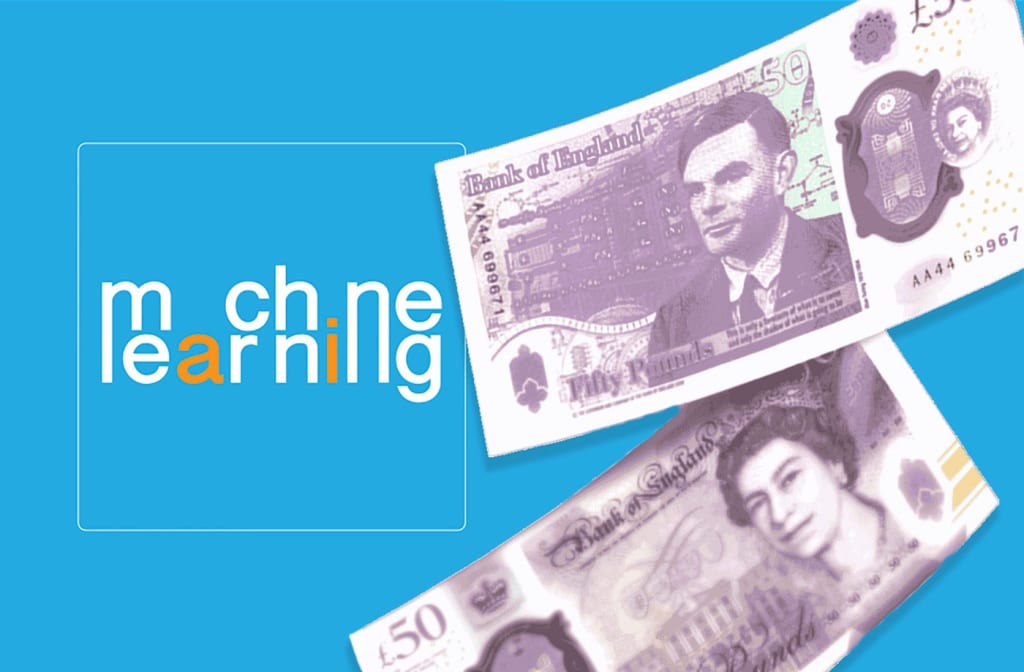 It's a Match Made in Heaven
Creativity is a trait that is often associated with people who are considered to be geniuses. It seems like a quality that we admire and seek in others, but we rarely take the time to think about what it means to be creative.
The word "creative" can refer to anything from designing, composing, cooking delicious food, painting, or writing poems. All these things are manifested by a person who does unlimited and revealing work. When someone creates something on their initiative, it feels as if they have created something new and original out of nothing — something perhaps even better than what was there before.
"Creative" is also often used in terms of "creative industries". These include television and film, video and computer games, advertising, and new media. The creative industries employ nearly one in 10 workers in the UK and account for more than 5% of GDP. They are worth an impressive 7 billion pounds to the UK economy every year.
What is meant by creative industry?
Art, design, advertising, music and new media are all part of it. The creative industries are often called "cool". They are seen as having their own culture, and because many jobs in this market are characterised by creativity and innovation. Machine Learning, AI are big elements of the creative industries and have been growing last few years.
The creative industries have been central to technological evolution for centuries. From television, photography, and computer games to advertising and VR /AR , the creative industries have the power to inspire people around the world with their creations. Nowadays, with AI technologies at our fingertips, we can create machines that are capable of understanding content as well as we do. These technologies can be used to provide insights into the audience's response whilst developing new ideas for future product launches or campaigns.
What jobs are in the creative industry?
When we think about the creative industries, we often think that all of them have a creative element. However, as is always the case in a large variety of professions, the definitions of 'creativity' vary widely across each industry. For example, it is common to hear that someone is 'creative' if they work on advertising campaigns that are seen as being incredibly catchy and innovative. Data scientists are creative when it comes to finding patterns in data. It is a difficult but rewarding task that requires a high level of creativity and skill. Data scientists have the ability to spot trends and details and identify areas that need improvement.
For this story, I define it as "the use of creativity and innovation to create new things and to solve problems for the benefit of customers, clients or society at large".
Creativity and machine learning are often seen as opposites, but they make for a pitch-perfect match. Creative industries could learn much from the power of machine learning.
MLearning.ai is a machine learning company in the creative industry and research. Our mission is to help creators be smarter, better, and more creative.
Our new product is an art thermometer, Turing's nose.
It can measure the temperature of a work of art. It is a software/art that combines both machine learning and digital art. The thermometer provides a measure of the algorithmic content of a digital image. Using this measure, we can use the thermometer to determine how much of an image was machine-generated and how much was created by the artist.
If you're interested in the subject, I'd recommend reading the review by Art Curator Eva Rtology
Turing' s nose opens up our new range of products for the creative industries. I invite you to follow our innovations. If you are open to new perspectives of using machine learning and art, this link is for you
Machine Learning in Creative Industry is growing and we are expecting it to grow even more in the future. Machine learning is making creativity easier and we support this idea by introducing ML/art products. MLearning.ai is helping the creative industries by aiding the use of its unique and diverse products and services. Join MLearning.ai
Check out my instagram with new material every week
If you enjoyed this, follow me on Medium for more
Want to collaborate? Let's connect on LinkedIn
https://linktr.ee/datasculptor
3D Machine Learning generated model on sketchfab
list
About the author
Reader insights
Be the first to share your insights about this piece.
Add your insights