CES 2019 Recap
A Wall Streeter turned technology CEO's 2019 Consumer Electronics Show recap.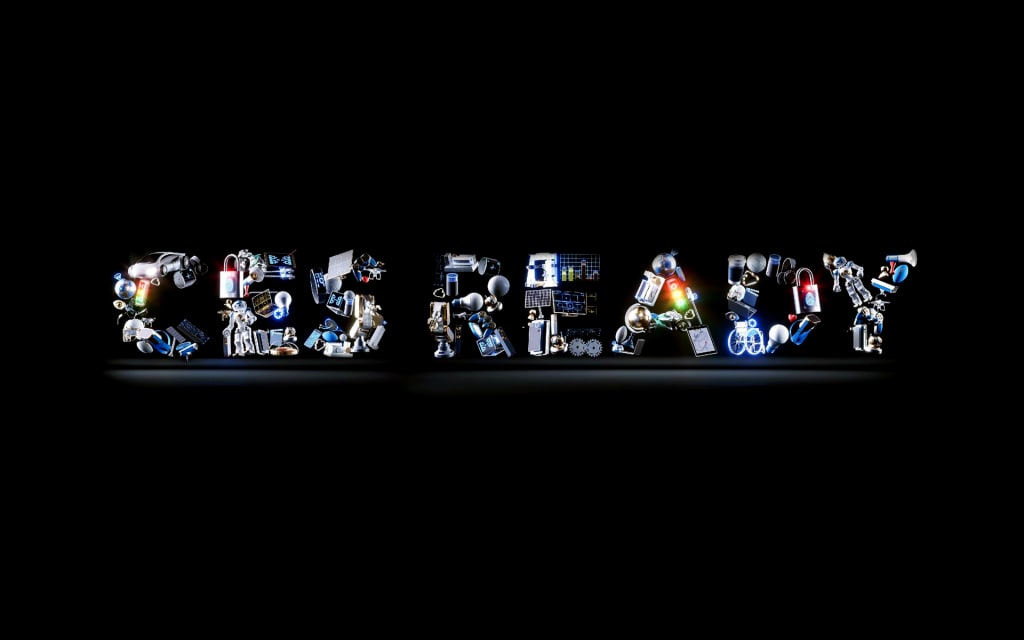 I spent the last week with my team at the world's largest gathering for those who thrive on the business of consumer technologies: CES. It's a universe of innovation and inspiration, where capital-hungry startups in Eureka Park can get noticed by venture capitalists, and tech giants can flex their trade show budgets. We are more dependent on technology than ever; our needs are starting to mirror our wants. Part of my job at CES is to answer the question: How will I allocate my company's time and resources to take maximum advantage of technological innovation? My thought process follows.
CES Facts
It's enormous. Here are a few statistics to think about:
2.9 million net square feet (That's 120 times bigger than the White House)
188,000 industry professionals (That's about the same as one square mile in Manhattan during the workday)
4,500 exhibiting companies
1,200 startups in the Eureka Park Marketplace
My team and I took a collective 74,242 steps over the course of conference, each of us netting almost 40 miles scouring CES in search of the best companies to partner with Vocal for Brands. The CES cosmos is filled with fresh, inventive companies that find value with Vocal, and we are excited to begin campaigns with our new partners. Curated social buying and branded content offer specific recommendations to shoppers, and are driving forces behind consumer behavior.
Between our tight schedule of meetings and events, I made sure to take time to reflect on what I was seeing around me, to preserve my observations on the current climate of CES 2019 and, looking ahead, how to prepare my team for 2020.
CES attendees are a group of diverse thinkers seeking the path of least resistance for knowledge followed closely behind by wisdom. They are there not only to observe, but to apply what they observe to what they do.
The opportunity to attend CES will become less of an option and more of a necessity as the technology revolution continues to expand both linearly and dimensionally.
I was a product of the late 1980s and 1990s Wall Street culture. I spent decades with my peers in the fin-tech space seeking alpha in what was ultimately a finite space, limited by capital at risk and an intensifying regulatory environment.
Regardless of what great banking industry professionals and political pundits have to say, technology and transparency will continue to create debilitating cause effects for the financial services industry from a regulatory perspective. It will diminish the financial industry's alpha if they do not pivot. While the digital space faces a number of regulatory hurdles, resolutions are not as bureaucratically hindered as they are in the financial industry. Technology appears to be running ahead of any policy or law that might inhibit it.
The Wall Street community will inevitably move closer to the technology industry at CES 2020. There will be a noticeable difference in representation from the financial community in the future. CES 2019 had what were small pockets of hedge funds and venture cap groups that seemed to enjoy a first move advantage during this systemic transition. Like myself, these first movers are acquiring knowledge and wisdom.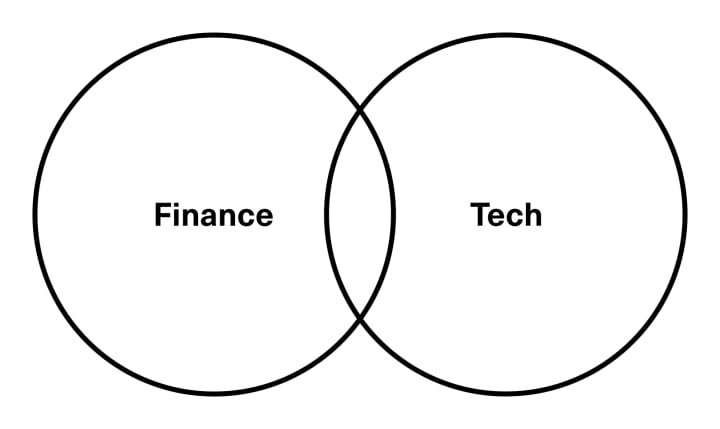 Not only will money be hunting tech and digital companies more efficiently and transparently, but they will also use the opportunity to attract talented people from the tech space itself to help them play catch up both practically and philosophically within their own institutions.
The financial industry has been institutionally seeking alpha for centuries. They have only recently arrived at the digital frontier, and, as a historically slow-changing industry, the learning curve is steep. Still, while Wall Street's alignment with the tech industry's core values will take some time, if done right, a combination of the best in class from both cultures should create a multiplier effect to the value of CES 2020.
Having spent the past five years building and organizing, Jerrick, whose core ethos blends a synthesis of technological design and financial principles, is uniquely positioned to bridge the information gap between these distinct groups. Entire businesses in the financial services industry may no longer be necessary given the systemic shift in the digital landscape that began in 2012. This has been an ongoing dialogue I have followed with certain key executives in the space. There is a sense that the gap between the two industries must tighten if both are to be successful.
Executive meetings generally seem to have grown more open-ended in scope and abstract in goals and, as such, are moving off the expo floor and into the hotel bungalows and duplex suites. In many ways that week of meetings can set the stage for a year's worth of opportunity. Once a company gains momentum and their actions are leveraged, there is a compounded return that should occur annually at CES, and can be duplicated throughout the year at other events and gatherings.
CES 2020 Predictions
The more you talk to things, the more they will understand and respond.
Distribution channel disruption is inevitable.
Augmented reality is becoming more of a need and less of a want.
There is a vast amount of research to support the notion that the stances you take and the groups you support matter.
Consumers are comfortable with subscription-based models to avoid intrusive and disruptive advertising during their digital experiences.
Trust is part of the ideological framework required for a successful technology based platform. (I had the pleasure of hearing Shelly Palmer discuss how important trust will be going forward. One year from now, trust will be less conceptual. Success will depend a great deal on a company defining trust for its clients, consumers and employees.)
The open source movement using peer reviewed, best-in-class applications, components, and code fragments to build applications will continue to be responsible for a multiplier effect in the development community.
Artificial Intelligence (AI) is not the same thing as Artificial General Intelligence (AGI). AI will be utilized more efficiently in everything from visual recognition, Siri, and cognitive content moderation to sentiment analysis, recommendation engines, and semantic search.
CES 2020 attendees will arrive at and leave meetings later than they did at CES 2019. This belief is partially due to the fact that Uber and Lyft are fighting an uphill battle in Vegas. If they did solve the problem, there would be no overpriced legacy taxi business in Las Vegas.
Even if taxi companies went out of business and for a few years Uber and Lyft had a monopoly, it might not last long given the self driving automobiles represented at the convention. Perhaps a greatly improved monorail system makes the entire notion of automobiles in Vegas moot. The hotels themselves can run their own brand of driverless cars partnered with manufacturers like Mercedes and BMW. I could easily see a fleet of brand new driverless Continentals in front of the Las Vegas Cosmopolitan, where I stayed, all black and shiny.
Alternatively, people may run late for another reason. It's called Planet 13. It represents the future of the cannabis dispensary and lounge movement, that I first experienced in the Bay Area earlier this year at Barbary Coast. Late may be an understatement for a place that requires you hold onto a buzzer while on premises for what is a regulated time period.
The cannabis and sexual wellness industries have limited objective presence at CES, for what I believe are a number of reasons. While that may not change in the short term, similar to the financial community, tabooed tech is coming. Societal norms and mores are no match for global technological progress.
Once a legitimate overseas tech company puts out a full fledged VR XXX experience, Mitsubishi delivers on Blade Runner call girls, or Samsung presents a VR experience through the cannabis fields of Colorado, things may change. Until then, it pays to closely watch technology and digital advancement in these two unique worlds.
Globalization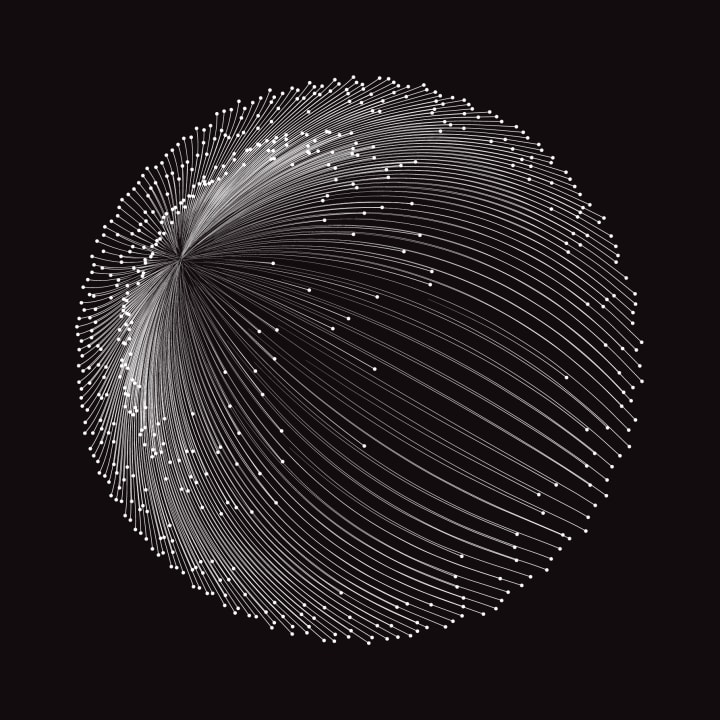 Innovation and creation are everywhere. CES expands, as does the global community. There is not only a sense that vendors, presenters, and general attendees can be segmented into multiple industries, but that an alternative lens can present them by country. Eureka Park specifically is a glimpse into the future compartmentalization of products and the founders that create them.
Recruiting the most talented engineers has never been more difficult and competitive. There simply are not enough of them, and there is no indication that this will resolve itself in the short term. Jerrick's development partner Thinkmill is a best-in-class development group based in Sydney, Australia, led by Jed Watson and Boris Bozic. With our business based in the NY Metropolitan area, the time difference works to our advantage, allowing us for 24-hour development / business cycles.
We needed the best development partners to build a platform as important as Vocal. Thinkmill shared Jerrick's guiding principles and aligned well with our culture and discipline. Through this collaboration, we were able to build a cutting edge technology platform outside of the institutional technology environment. CEOs and product development leaders will need to reach across the world to maintain a competitive advantage in a globally-evolving digital landscape
As CEO of Jerrick I will allocate my company's time and resources with an emphasis on scaling revenues and creators of the Vocal platform. I will pay close attention to the marketplace and the voices of advisors during what is a rapid era of evolution and technological innovation. Embedded in our relationship with Thinkmill and the many new partners and brands we met at CES is underlying alpha. As CEO of Jerrick I will look to maximize that advantage both on our platform Vocal and in the business culture of Jerrick.
Reader insights
Be the first to share your insights about this piece.
Add your insights