Case to Learn: Big Companies' Protection of Users vs Hackers' Attacks
Fighting hacker attacks is one of the hardest challenges to digital technology. The best antivirus developers are trying to solve the problem of the wide variety of hacker threats. However, the attackers are also not far behind the times. They are constantly improving methods of accessing someone's computer. This allows them to steal personal data and money from accounts, and also spread malware.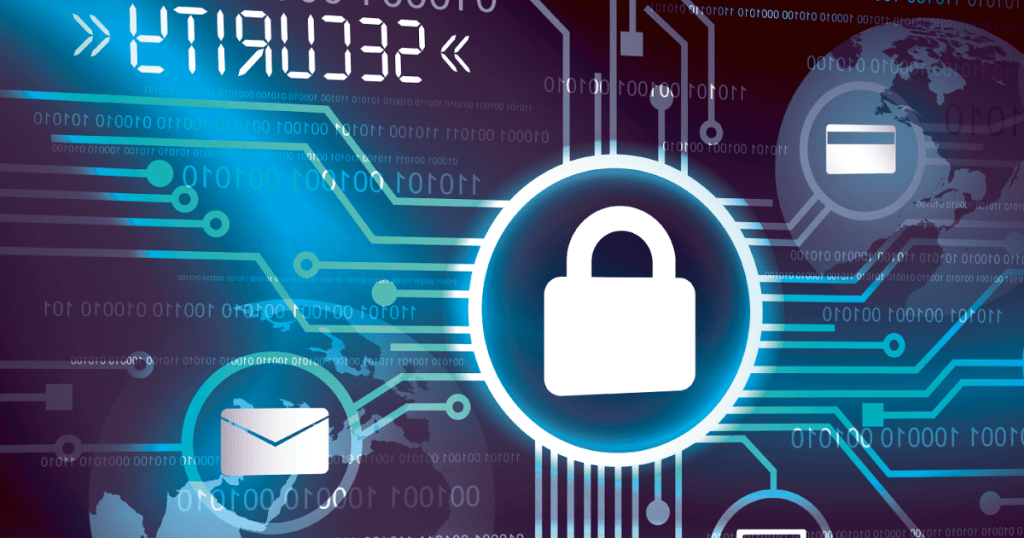 The systems of corporations, large companies, cryptocurrency exchanges, and online casinos are in the high-risk group. And it's logical because they contain a large number of accounts, as well as important information. What do users and companies use against hackers today and can it help them to protect valuable data?
What are we protecting our data from?
In addition to the huge number of opportunities, the Internet also has a huge number of virtual threats. Probably every user has heard of such troubles as
● Trojans
● Worms
● Malware
● Ransomware
● And of course, hacker attacks
The latter category includes various methods of computer access theft. This aim is achieved because of computer security vulnerabilities.
Types and methods of hacker attacks
Cybersecurity experts identify several types and methods of hacking access to a personal computer. Further will discuss each of them briefly.
● Phishing. This method is one of the most simple and common. The essence of phishing is that this method has a massive feature. It aims to get a password to your account or access to a bank card. For example, an attacker creates a fake email newsletter, ostensibly from technical support. Then, the criminal asks the user to specify the username and password of the account to diagnose the system. As a rule, such a letter is written convincingly, which bribes the trust of ordinary users.
● Distributed Denial of Service or DDoS attacks. The principle of such hacking is simple: to form several requests to the target system, which cannot be processed and will lead to the overload of the system. It includes such varieties as Smurf, Fraggle, Flood, and SYN-attack. These are similar in the principle of action but differ in methods and nuances.
● Viruses. This is a problem that every user is familiar with. The essence is the installation of a malicious program in the user's computer. The consequences can be different and depend on the type of virus with which the computer is infected. But in general, it's from stealing information to spam-sending, organizing DDoS attacks, as well as gaining complete control over the computer.
● Mail Bombing. Not a new method, but still effectual. It works like this: a huge number of letters are sent to the mail server to disable it. Also, such messages are stored on the hard disk of the server and may overflow it, which can cause DDoS.
● Sniffing or spying the network. If hubs are installed in the network instead of switches, the data is sent to all computers on the network. It allows an attacker to get access to a computer that is connected to a certain network. Then all information, including passwords, will be transmitted within the network segment. The hacker will simply set up the network card in the listening mode and will accept all packets of data.
● UDP Bomb. In this case, the hacker sends a UDP packet with incorrect overhead fields to the UDP system. Data may be broken in any way. This may cause an emergency condition of the system.
Also, hackers can access the system through the substitution of IP and DNS servers. For example, an attacker could redirect traffic to himself and thus bypass the authentication procedure.
What do cybersecurity companies offer?
The best developers improve their products to fight hacking attacks of different levels annually. The simplest and most effective method of protection against cybercriminals is a good antivirus.
Top 7 best antiviruses for 2019
The German AV-test laboratory conducted an annual study of several antiviruses. The evaluation criteria included such factors as performance, usability, and protection. Antivirus products were rated on an 18-point scale. To estimate the effectiveness of antivirus software, hundreds of types of hacker programs, viruses, and malware have been used. According to the study, the best products were software from the following companies:
1. AVG
2. Avast
3. Norton
4. F-Secure
5. Kaspersky Lab
6. Vipre
7. McAfee
An interesting fact is that about 69% of organizations don't believe that antivirus can protect against threats. Therefore, they won't figure out a high-quality software solution. At the same time, 65% of employees of large companies don't change their passwords and more than 21% of files aren't protected in any way. This suggests that in most cases we allow attackers to hack us.
Protect your data correctly
So, as in the fight against any crime, the main thing is not to give criminals a chance to act a violation. Many factors depend not even on the vulnerabilities of the system, but on the attitude of the company and users to security. These few simple steps will help to increase the security level.
Step 1: Prevent
Companies must fully identify their weaknesses and develop strategies in case of a system hack.
Step 2: Introducing Protective Measures
A well-guarded workplace is the best way to protect yourself from cyber-attacks. Thus, many different protection mechanisms should ensure that threats cannot penetrate the information network.
Step 3: Discovery
Today, there is already a huge number of different methods for identifying malware. Take the time to consult a specialist to find the best way and tool to respond to threats.
Step 4: Response
If the network is damaged, you must remove the virus or malware completely without any residual traces.
Step 5: Recovery
After cleaning the system, use the appropriate backup software for data recovery.
Perfect security does not exist, and it's a fact. But there are simple and at the same time effective measures that can significantly reduce the likelihood of a hacker attack. It's also excellent to keep abreast of the latest cybersecurity innovations and regularly change passwords, protect your workplace, and update software.