Best Websites to Sell Old Electronics
They're nothing but a waste of space and valuable parts, so why not find the best websites to sell old electronics for some extra cash and leg room?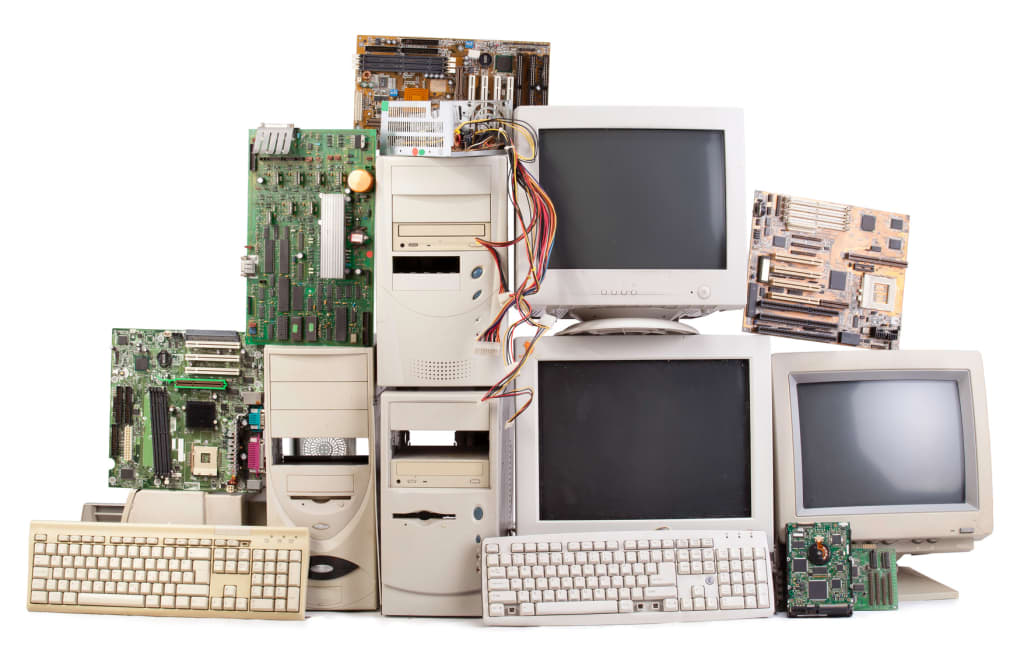 You may actually be surprised to find that in today's modern age it's a whole lot easier to sell your old tech and their assorted parts. The internet is teeming with markets for electronics and other ancient tech goods, from an old iPod touch screen to an Xbox 360. First and foremost, know your internet safety tips before voyaging into the unknown web at will. Though you may think it easier to take your beloved artifact to the local BestBuy or GameStop, it may be more rewarding to hold onto it and wait for the best and most opportune of moments to sell, sell, sell big!
How will I do that, you may ask? By way of any one of the many sites listed below, all of which offer the buying and selling of various products, whether new or used. If you want to get the most bang for your buck, sell your electronics online and save money. It's better then getting swindled by in-store outlets and some of the sites will even give you a prepaid shipping label, so all you have to do is box that crap up! It's that simple and can be done at any of the best websites to sell old electronics.
eBay
Long standing as the main contender for the buying and selling of used goods, whether it be clothes or video games, eBay has always hung strong to its demeanor without wavering. It may not be the most reputable place throughout the web, nor the most reliable, but it's sure to reel you in much more coin than any GameStop trade-in ever would.
eBay is one of the best websites to sell old electronics, so why wait? Try it out today with some simple electronics and build your profile along the way. You can either stick to one main market, immerse yourself entirely into them all, or strictly sell items as an auction, it's all up to how you want to sell your products, which makes this site a must-try.
Facebook Marketplace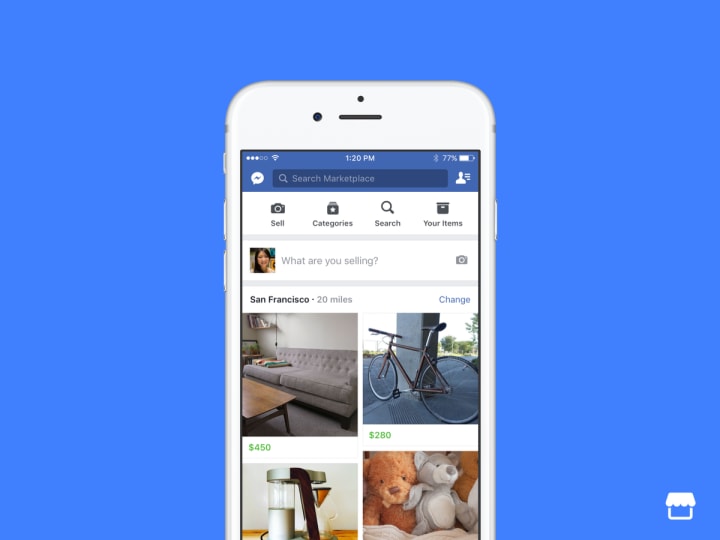 Facebook Marketplace, a brand new way of seeing consumerism in the eye of social media, is another perfect example among the best websites to sell old electronics. It's a simple, free-to-use online database of locally-specific items that can be bought or sold at a simple click.
What makes Facebook's Marketplace so promising is its ability to utilize a local setting, rather than eBay's more global-reaching formula. In that way, Facebook averts the high costs of incredible shipping routes and maintains your specific locality, making it one of the best places to sell locally.
Gazelle
Dedicated specifically to the flipping of electronics, like tablets, smartphones and other devices, Gazelle makes it a point to subtract the untrustworthy buyer from the equation. Instead, you can sell your electronics directly to Gazelle.
It may sound a bit iffy at first, but it's so simple and free! Jump onto Gazelle and type in the item you wish to sell. They'll give you a projected number, which can be acquired by way of PayPal, Amazon GiftCard, or check, and all you have to do is ship it to them for free! That's why it's one of the best websites to sell your old electronics, because that's literally what it was made for.
Amazon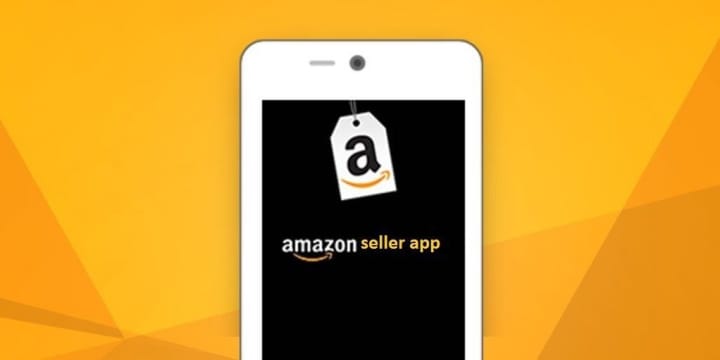 Now being one of the largest retail outlets ever invented, reshaping the way online commerce even commences, and even the bettering of shipping technologies with enhanced drone drop-off, it's no wonder Amazon is one of the best websites to sell old electronics.
It may as well be the best place to sell anything, anywhere; Amazon is that trusted and that big. It even just opened its own stores in New York City. So if you're looking for the easiest and most trusted avenue to sell electronics online, Amazon is one hundred percent your go-to website.
Swappa
It's one of the more up and coming sites for the purchase and sale of used mobile devices, showcasing the realities of making money online. Swappa utilizes only PayPal, so just as a forewarning that's their only form of banking.
This is one of the best websites to sell old electronics, because it's not solely dedicated to phones: VR headsets, smartwatches, tablets, these are all the many various forms of tech you can sell on Swappa, all of which is easily listed after just a few clicks, and sellers don't pay any fees but those from PayPal (if there are any).
Glyde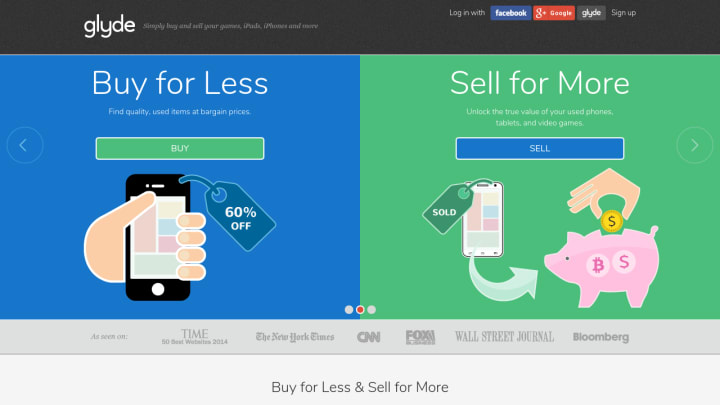 Before recommending Glyde, I'd like to point out some tips to help you recognize fake gadgets. With that being said, don't trust every seller you see online, chances are one out of ten are disreputable or highly overvalued.
For these reasons, Glyde still soars as one of the best websites to sell old electronics, but some unfortunate souls have come across a few downsides of buying used gear from the site. While Amazon and eBay utilize seller rates and profiles for a more personalized experience, Glyde doesn't have that, so you're left with only your gut instinct when buying goods. Still, selling through Glyde is one of the easiest and most hassle free when considering other sites.
letgo
The iPhone app that blossomed into something more than its initiating state, letgo was hardly a place for the sale of electronics. Now, however, the little known app is thriving on its robust use of local markets. Much like eBay, but on a more local level, letgo is a form of open social community where people can post the belongings they wish to sell and rid themselves easily of the burden.
Despite there still being a long way to go before it's anywhere near eBay or even Craigslist, letgo serves as one of the best websites to sell old electronics, because of their local marketplace, social media platform that can be used on any mobile device for free.
NextWorth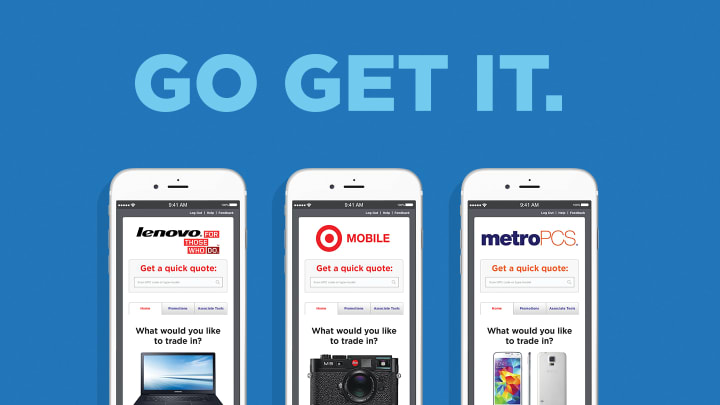 Very similar to Gazelle, NextWorth utilizes PayPal or check to deliver payment for specific quality electronics that are scanned through their database. Unlike Gazelle though, this site is practically open for any kind of technology, making it one of the best websites to sell old electronics.
NextWorth accepts a number of varied equipment, like video game consoles, digital cameras, and even FitBits. They also take any number of brands, such as MacBooks, Dell, Samsung, Lenovo, and so much more. It makes for a perfect spot to make some extra cash and relieve yourself of unwanted tech predecessors.
Craigslist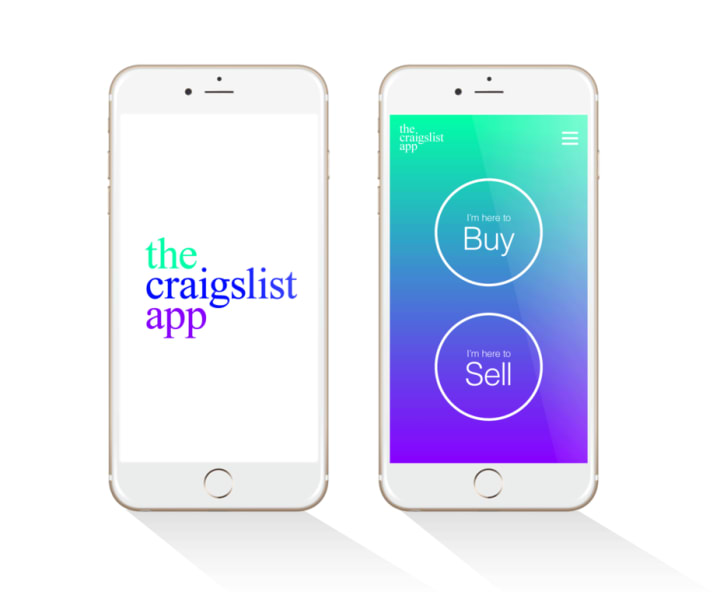 While it should be your last endeavor, Craigslist is still one of the leasing places for peer to peer buying and selling. It's not always—if ever—reliable, but there are still many benefits from using the all-too iffy Craigslist.
It may be one of the best places to sell your old electronics, but that doesn't mean it should be your go-to. Most people tend to have mixed experiences with Craigslist, and while it does have its ups and downs, most people tend to shy away from it. Despite this, there can be a multitude of deals to be found nowhere but here, which says a lot about its user-base and frequent buyers, if anything at all.
OfferUp
Recently garnering a hefty hand in funding from the cofounder of PayPal, OfferUp looks to enrich the experience of online selling, but in a much broader view. Ranging in antiques, computers, and auto parts, OfferUp is one of the best websites to sell old electronics because it pushes for more local transactions and actually validates the user before accepting their profile.
This is a huge step in the right direction, one that can change the online marketplace in the future. Listings on OfferUp are either fixed-price or at auction, and neither buyer nor seller must pay any fees. It's a brilliant bet in the right direction, and will save you money, time, and so much stress.