Best Screen Sharing Application for Windows 2020
5 screen recording applications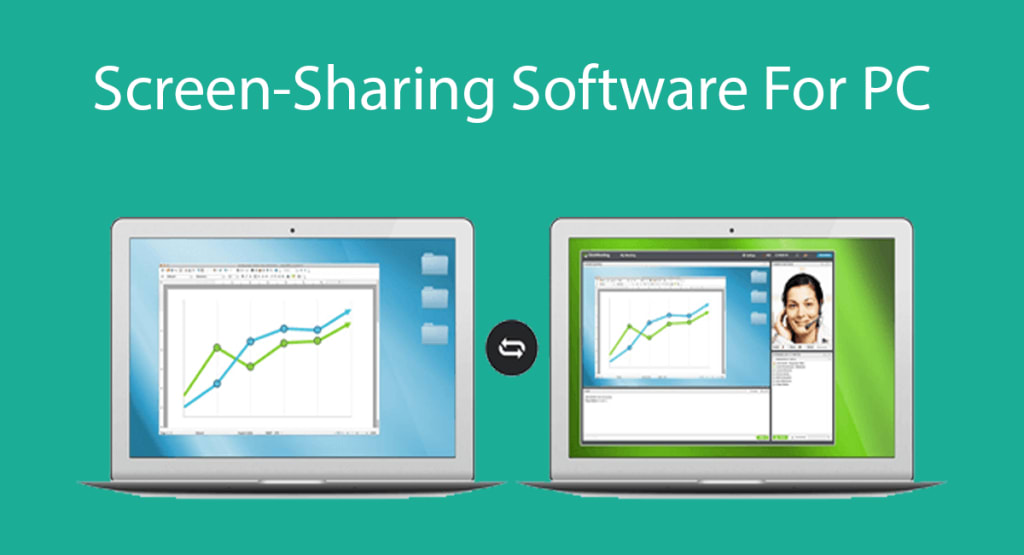 safetricks
Screen sharing and recording are inevitable in the current fashion of technology. Screen recording is contributive to guiding the employee remotely, delivering online lectures to students and assisting the clients. This page will brief about distinct methods of on-screen recording and best screen sharing for windows. Zoom is the most widely used screen sharing application during these lockdown days to fulfill academic and official needs. Learn how to screen record zoom meetings.
The listings given below enumerates the top five screen recording applications and their outstanding features.
1. Camtasia
This is an inspiring on-screen recording application, which can record high definition videos and can import HD videos from an external source. This software is best suitable for the preparation of subject videos and videos for guiding employees. Training videos, tutorials, and demos can be created with this genuine software. Two or more separately recorded videos can be merged with the aid of this desktop software.
How to screen record :
• Download Camtasia trial software from any of the web sources available. Download Link: https://www.techsmith.com/video-editor.html
• Register with email ID and personal details and avail 30 days free trial.
• Start recording your computer screen activities.
• If needed add some visual effects for a better quality of the video.
• Perform necessary editing in the video for improving the visual quality.
• A screen record with sound can be done by adding essential audio effects from the audio library of the software.
• Share the video with the targeted community of individuals.
This application is free for only thirty days after that a paid version of the software has to be downloaded.
2. Active Presenter
This fabulous video making software is free to download and easy to use. The software offers video recording and video editing services for free. The screen recording software is an extraordinary tool for creating demo videos, product description videos, and teaching videos.
How to Screen Record :
• This freeware application can be downloaded from https://atomisystems.com/activepresenter/
• Open the Active presenter application and select a theme for appearance as per your requirement.
• A stage page will then appear, in which the user can select a new project option to start a new recording.
• Users can also use templates for video recording to enhance the quality of the recording.
• The paid version of the software account offers some additional features to produce quality output.
• This application also provides eLearning, software simulation videos, software guide videos, and quiz building videos.
3. OBS Studio
Open Broadcast Software is a trustworthy and user-friendly on-screen video recording software. This application can be downloaded and used for free. This desktop software is available for Windows, Mac, and Linux operating systems. On-screen operations can be recorded and recorded videos can be streamed online with this application.
Steps to use this application :
• Download and install the free application from a genuine website.
• Download site: https://obsproject.com/
• Register the application server and open the start page of the application.
• Select the Record key and start recording your On-Screen activities.
• Control the recording with customizable keys and audio mixers can be used to generate a screen record with audio.
• Avail the live streaming option of the software and broadcast the video online.
4. FlashBack Express
This desktop software is best suitable for recording game videos and webcam videos. This application can record and edit videos related to the game walkthrough, educational tutorials, and product demos. The overall activities in the applications are very simple and so anyone can easily access and use this application.
Steps to use this application :
• Acquire and install this free software from the official website.
• Download Link https://www.flashbackrecorder.com/express/
• Open the main menu of the software and avail record option to capture the on-screen movements as video.
• Recorded videos can be trimmed and edited for better visual quality.
• Audio and text supports can be added to the video.
5. Free cam
This no-charge genuine application provides a screen recording facility with excellent and appealing user interoperability. The Free cam application is a genuine window recording software with video editing and audio mixing abilities.
Steps to use this application :
• Install in the software from the trustworthy web forum.
• Download link: https://www.freescreenrecording.com/
• Select a recording area on your computer screen to start recording.
• Enable system sound recording while recording the screen video.
• Save and edit the recorded video for better visual effects.
• The unwanted portions of the videos can be removed and surrounding noise can be deleted for getting a better visual score.
Summing Up :
The essentials of on-screen recording is an elevating strategy and this forum is mainly aimed to provide information about reliable sources of best video recording desktop software. This page will assist the user in selecting and utilizing this genuine application in tutorial, demo and review videos as per requirements.
product review
I am Lucy Taylor who spent many years writing on tech-related topics. Apart from this, I love to cover the latest news and write opinionated articles. While not writing, I prefer to spend my time going to the beach or on long bike rides.