Best Laptop
for Freelancers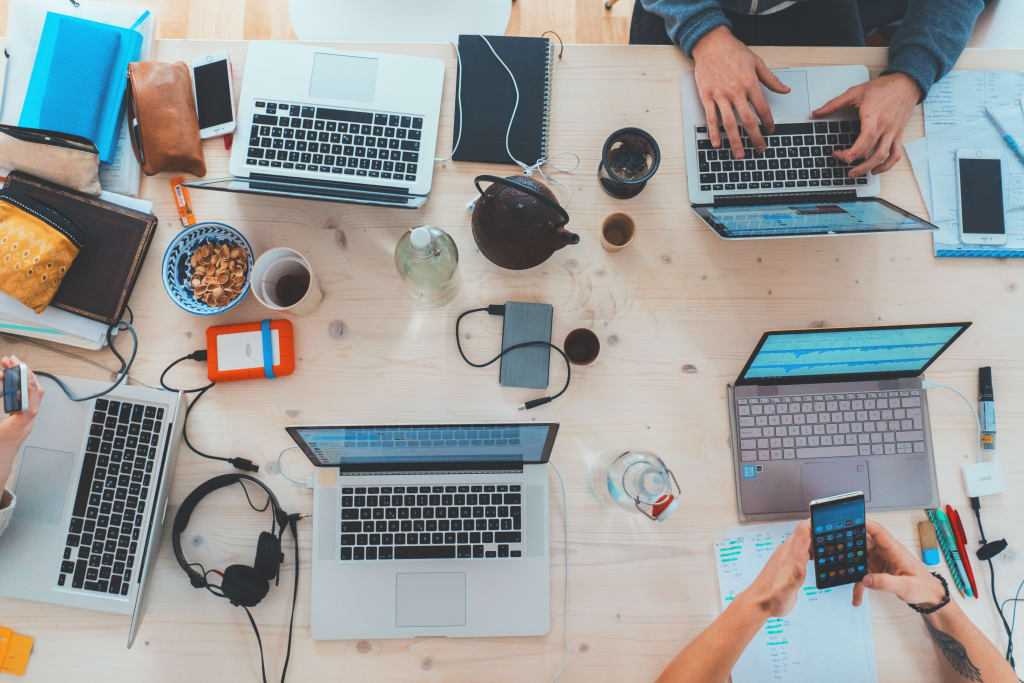 Photo by Marvin Meyer on Unsplash
A lot of things are happening around the world now. There's a novel corona virus outbreak that seems to be spreading globally. It makes you worry about how to go to work so that you can still make a living for yourself and your family.
The best solution for this problem is to start to become a freelancer. This way, it can help you to still earn a decent income while staying at home or even go somewhere else where you can avoid all the chaos that's happening around the world.
Freelancing and remote jobs is the new future. Not only it can help you to make you safe while earning but it can also allow you to do what you love. It means that technology allows you to work on what you really want to do in life.
Personally, I love writing that's why I chose to become a freelance writer. At first, I suffered a lot of loss when I chose it. But now, it's all paying off and I am able to earn a decent amount every week to sustain my needs and support my kids on my own.
But before you jump into the freelancing bandwagon, you need to prepare the tools that you are about to use. Every freelancer needs to have a computer to use in order to work on their tasks. Make sure to also have a good internet connection to back you up.
5 Best Laptop for Freelancers
It's a 2 in 1 Convertible laptop. This is a good laptop for Digital Nomads. Since it's only 11 inches, you can carry it around wherever you go. It can also give you a seamless Google account integration since it has the Chrome OS. You can convert it into a tablet if you don't need to use the keyboard.
At 14 inches, it will be the perfect laptop for any remote tasks that you need to do. It has 8 GB of RAM and runs a Windows 10 OS. This is the latest 10th generation intel core i5 processor. Which will be best for all those remote jobs that you want to get.
This is a powerful laptop that you can get for your freelancing. It's a slim laptop but 15 inches wide so that you can maximize your screen. Through its extensive connectivity, it can strengthen your WiFi signal wherever you go. You can make multi-tasking in this device as well if you happen to become a Virtual Assistant.
It's a high-performance laptop that you want to be caught using. With an 8GB of RAM, you can make sure that you will pass the usual specs requirements when trying to get a remote job. Since it has an intel core i5 processor as well, you will no longer have any issues when it comes to having the required freelancing tools.
5. Lenovo Chromebook S330 Laptop
Since the majority of freelancers need to have a laptop that can do the tasks at hand, then this is the best choice for you. It has a sleek and stylish design so that you can also carry it wherever you go. It has powerful processing perfect for your daily computing. Plus its almost edge-less screen can help you relax while watching video tutorials to enhance your skills at the same time.
Conclusion
Nothing is better than being ready for just about anything. Because of what's happening all over the world now, it's best to just stick around your home. That way, you can avoid getting yourself into trouble. You can also make sure that you will be ready once the workforce transitions to being home-based already.
Since many people are actually doing right now, it's better to start as well. It's hard to predict what may happen in the future. Until today, the corona virus outbreak seems to be affecting people all over the world. It's better to stay at home and just go out if only necessary. It can make you a little bit safer that way and you don't need to hassle yourself from the need to go out every day just to go to work since you are working from home already.