Best Businesses in America
Business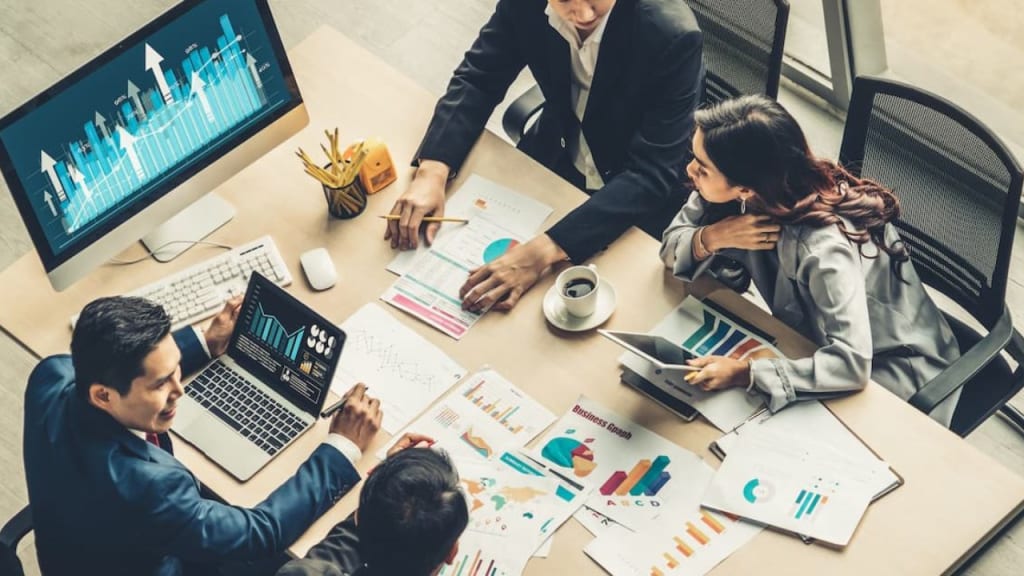 The United States of America is home to several firms considered to be among the most successful and inventive in the world.
Tech behemoths and retail mammoths are only two examples of the varied and dynamic companies that make up the American commercial landscape.
Here is a list of five of the most successful companies in the United States, each of which significantly influences the sector in which it operates.
Amazon
Amazon, established in 1994 by Jeff Bezos, has grown to become one of the biggest and most successful online retail enterprises in the world.
Amazon went beyond its initial aim of selling books online and now provides various goods and services, such as Amazon Prime, Amazon Web Services, and Amazon Studios.
The company now has a market valuation of more than $1.6 trillion. There is no doubt that Amazon has been successful and influential, although its dominance in the retail sector has given rise to worries over the effect it may have on both smaller firms and the economy.
Apple
Apple should not be omitted from any compilation of successful American companies.
Apple, established in 1976 by Steve Jobs, Steve Wozniak, and Ronald Wayne, is credited with revolutionizing technology because of its forward-thinking products and streamlined aesthetic.
From the Macintosh computer to the iPhone, Apple has always been at the forefront of pushing the limits of what is possible with technological advancements.
Apple continues to be one of the most valuable firms in the world, with a market worth of more than $2.1 trillion.
Berkshire Hathaway
That company's name is Berkshire Hathaway. Berkshire Hathaway is a worldwide conglomerate holding corporation established in 1965 by Warren Buffett.
Berkshire Hathaway owns a wide range of companies, some of which include GEICO, Dairy Queen, and Duracell.
Buffett is well-known for his value investing strategy, which is mainly responsible for becoming one of the wealthiest persons in the world, with a net worth of more than $100 billion.
A pillar of the American commercial landscape, Berkshire Hathaway is distinguished by its enormous company holdings and capable management.
Google
Google, which was started in 1998 by Larry Page and Sergey Bring, has completely changed how people access information online.
Its search engine is the one that is used the most all over the globe, and its suite of goods and services, including Gmail, Google Drive, and Google Maps, have become indispensable tools for companies and private people.
Alphabet, the parent company of Google, has a market capitalization of more than $1.4 trillion and continues developing in various disciplines, including artificial intelligence and self-driving vehicles.
Walmart
The world's biggest retailer, Walmart, was established in 1962 by Sam Walton and now has over 11,000 locations across 27 countries.
Its "Everyday Low Prices" policy has made it a favorite among customers who are watchful of their spending.
Its supply chain and logistics operations are often regarded as being among the most effective in the sector as a whole.
Walmart is still a significant force in the retail scene of the United States, despite the criticism that has been levelled against it for its labor abuses and its effect on local companies.
Best Companies In America
It's difficult to definitively state the businesses in America as different industries and companies may perform better or worse depending on various factors, such as market trends, competition, and economic conditions. However, here are five businesses that have consistently performed well in recent years:
Technology companies: Companies such as Apple, Microsoft, Amazon, and Google have consistently been among the most valuable companies in the world due to their dominance in the technology sector.
Healthcare companies: With an ageing population and increasing demand for healthcare services, healthcare companies such as Johnson & Johnson, Pfizer, and UnitedHealth Group have been performing well in recent years.
Consumer goods companies: Companies such as Procter & Gamble, Coca-Cola, and Walmart have a strong presence in the American market and have consistently performed well due to their well-known brands and wide range of products.
Financial services companies: Banks such as JPMorgan Chase, Bank of America, and Wells Fargo have consistently been among the most profitable companies in America due to their role in the financial industry.
Energy companies: Companies such as ExxonMobil, Chevron, and ConocoPhillips have been among the most profitable in America due to their dominant position in the energy industry.
Conclusion
In sum, these five companies are some of the most innovative and thriving in the United States of America. They have revolutionized the business landscapes of their respective fields, such as e-commerce, technology, and retail, and have made an indelible mark on the global economic environment. They will likely continue to be at the forefront of the American business scene for many years as they develop new strategies and adapt to the ever-evolving requirements of both markets and customers.
Reader insights
Be the first to share your insights about this piece.
Add your insights