Becoming a FPV Pilot
Just Another Skill in Progress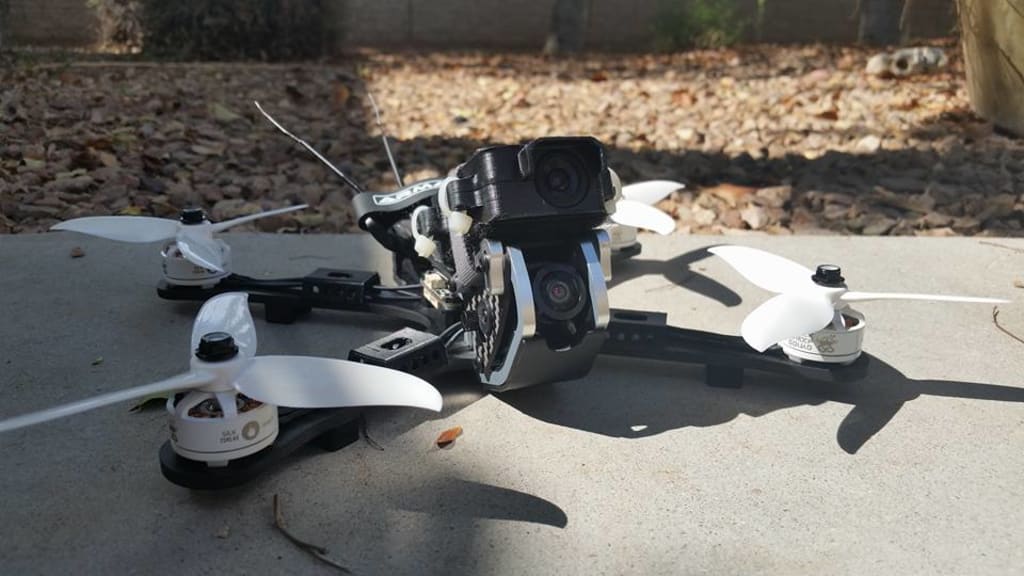 My personal rig. (MISCHIEF)
Starting Out:
In 2016 I saw my first FPV quadrotor video. The ability to go between smooth flight through the trees to aggressive runs through abandoned warehouses amazed me. The concept of being able to fly has always held my interest, and to be able to have the visuals of flying while remaining on the ground enthralled me. I needed this. Fast forward a few months and I am drawing out each component, making sure everything will fit and still maintain the weight ratios that I wanted to accomplish, all while on a ramen diet saving every penny so I could afford my parts.
My first experience with FPV was an Eachine 250 Racerwith an Eachine Remote, and Eachine Googles. I was a walking Banggood advertisement. The quad had plastic arms and that would be its downfall and my first lesson. There is no reason to settle for less than you want. Saving up and buying quality products is something I have occasionally had to learn the hard way, and that was the case here. I had been flying with stability mode (STAB) in my front lawn trying to tune my controls to a comfortable level when a quick over-adjustment landed my quad face first into the dirt from only three feet off the ground. This little crash promptly snapped one of my plastic arms and slid the LiPo battery directly into my flight control board, sheering my connection to my power distribution board completely off in a near unrepairable way. That ended the life of the purple Eachine 250 Racer.
Eachine 250 Racer With a Few Modifications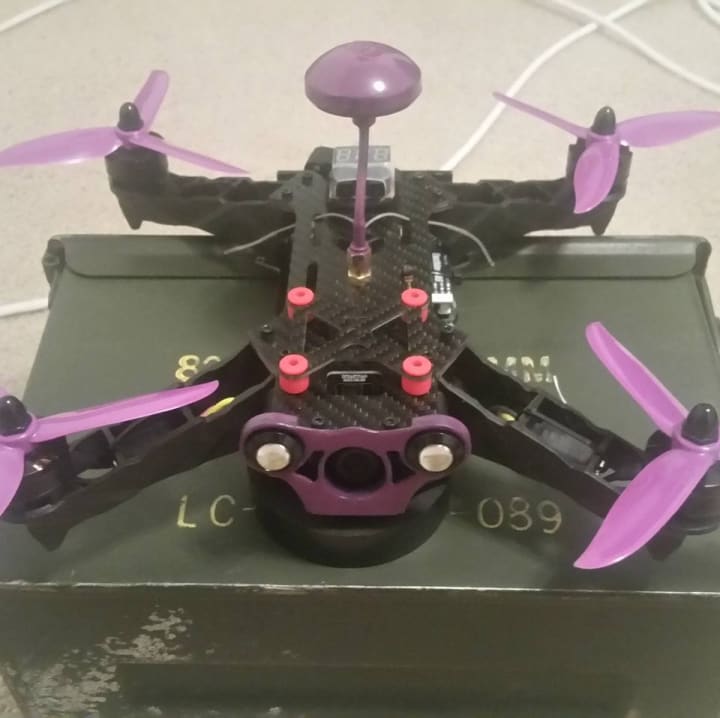 The Tiny Whoops
I was bad, and my equipment was bad too. I had taken a few months to do some research and the Tinywhoop was all the rage at that time, and I immediately fell in love. I work from home, and something I could fly in the house was exactly what I thought I needed to learn the hobby. After a while of saving, I bought a NewBeeDrone Whoop and an FRSky Taranis X9D remote. I loved my tiny whoop. I beat it up, crashed it a ton, and admittedly got a little bit better. It was fantastic, but still not what I needed. Now I wanted to fly outdoors, and whilst my upgraded whoop managed that for a couple of months in the rainy season of Arizona, it was not fast enough or maneuverable enough to scratch the surface of what I wanted to be doing.
NewbeeDrone Whoop (My First Whoop)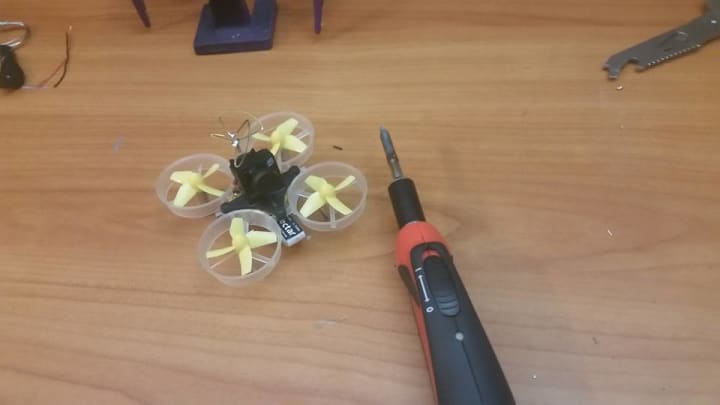 NewBeeDrone Whoop in Rakon Aluminum Frame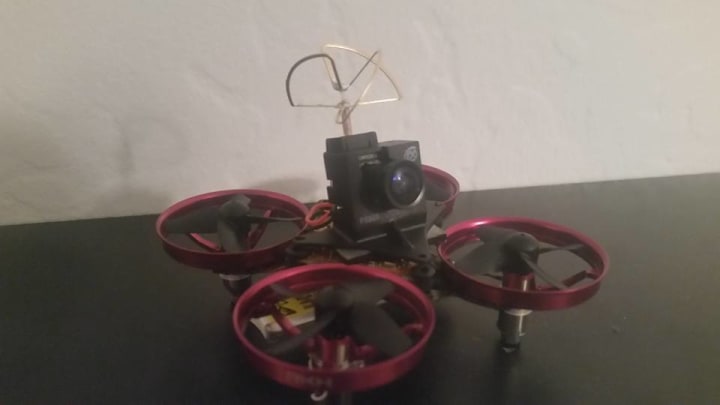 First Stage of Acrowhoop in Plastic Frame.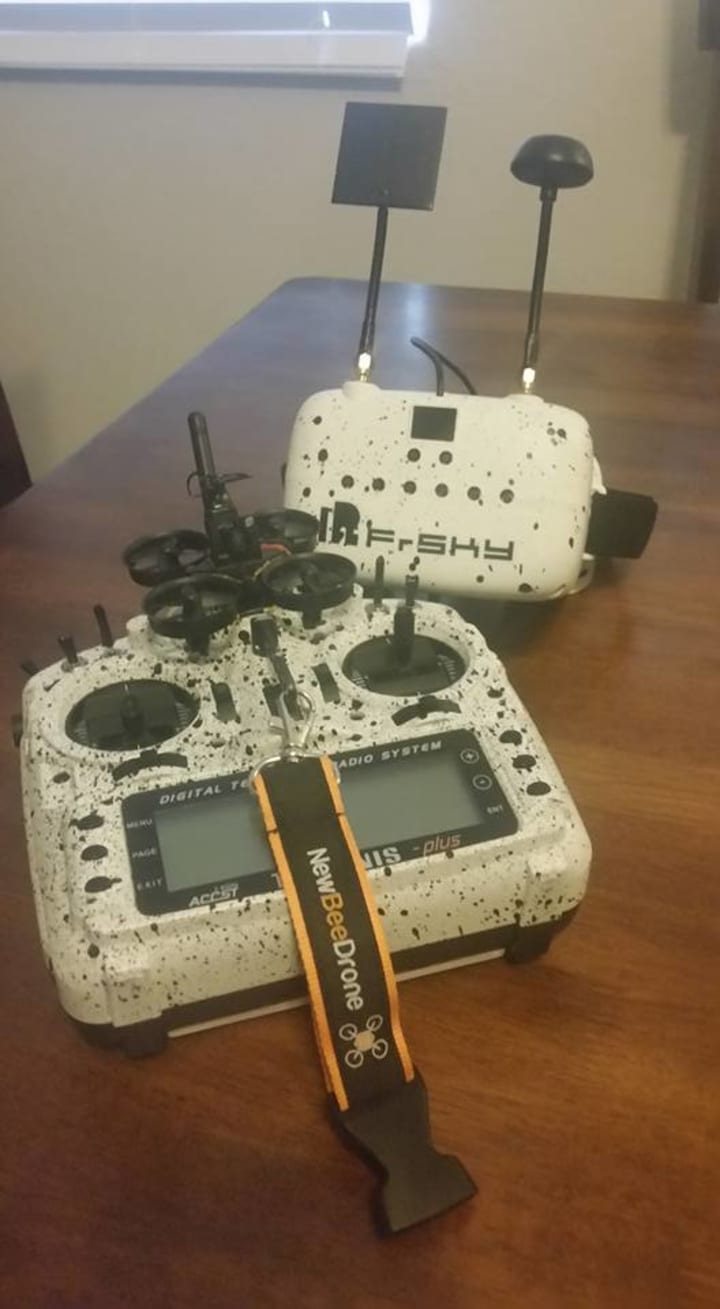 Acrowhoop Upgraded in Carbon Fiber Frame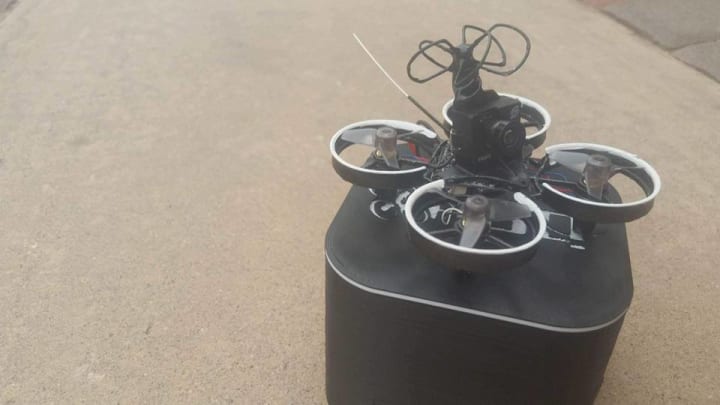 Simulations
Crashing was the trick. I needed to run faster and fly harder without the fear of breaking my equipment. In walks Liftoff, a game on steam designed to simulate quadrotor FPV. I currently only have ten hours on record at the moment, but in those ten hours, I was able to crash over and over again, testing different frames and motors and different PIDs with said frames and motors. The attention to detail is fantastic. This sim alone has improved my ability and confidence in my flying tenfold. My personal favorite way to use it is to plug my Taranis in and my Aomway Commander goggles and practice flying through my goggles. That is also a really fun and convenient way to show off to friends and family when they are around.
Liftoff Main Menu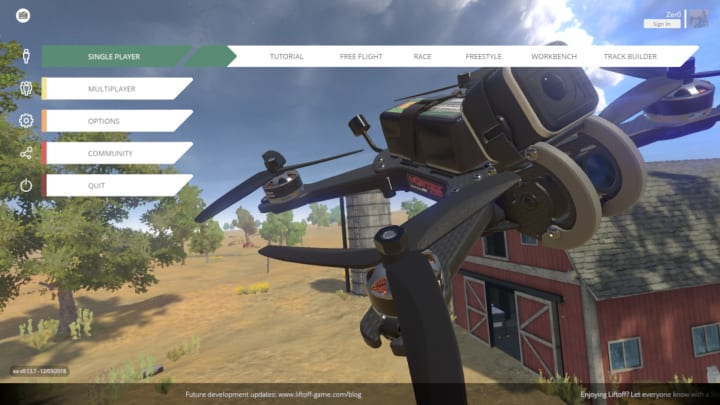 Liftoff Preflight Screenshot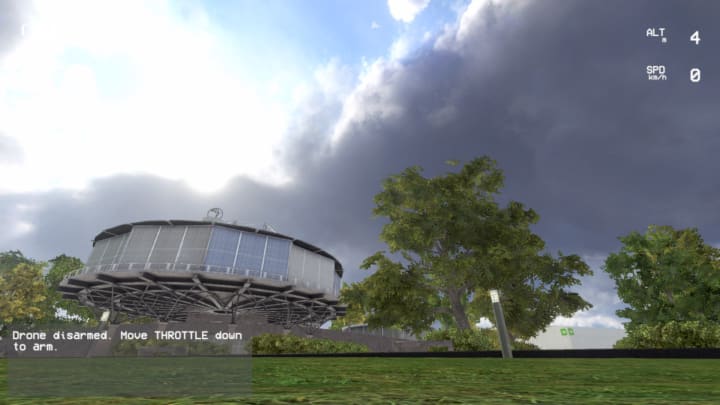 -----------------------------------------------------------------------------------------------------------------
If you'd like to read more of my content, I write about several topics and keep all of my writing posted HERE. Feel free to like or share with friends. I'd love to reach as many people as possible as I am just starting out. I'd love to hear your input on any of my topics or what you'd like to read about next!
-----------------------------------------------------------------------------------------------------------------
About the Creator
I am just another person hoping to share stories that touch someone's life in a lasting way.
Reader insights
Be the first to share your insights about this piece.
Add your insights