As the cryptocurrency market surpasses $1 trillion, Bitcoin and Ethereum soar
Grosu Alexandra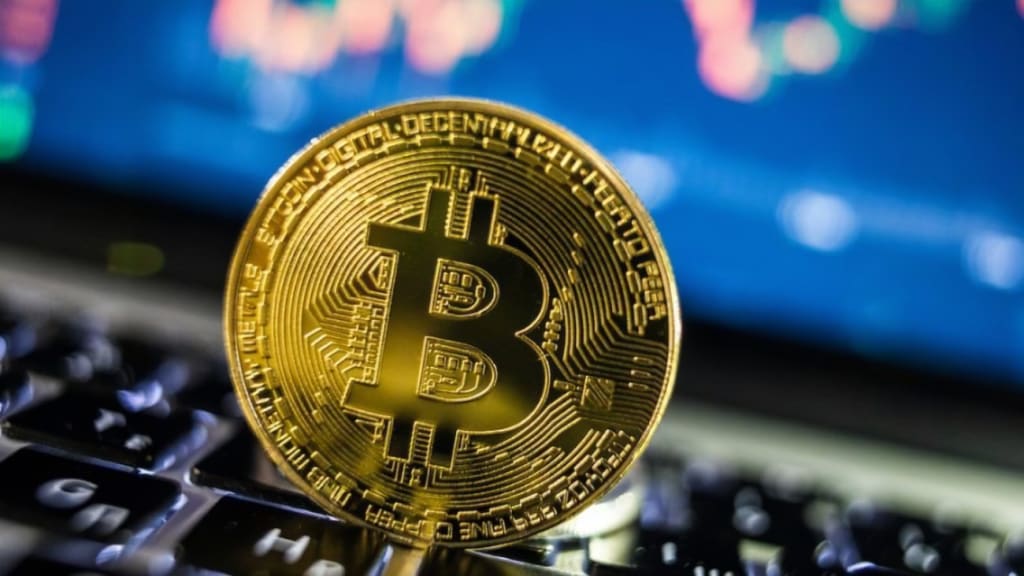 Many crypto investors have been destroyed in the last year. The crypto market reached a top of close to $3 trillion in November of last year, but when the macroeconomic environment deteriorated, it quickly reversed direction and fell into a rapid decline. The market had lost more than $2 trillion by mid-June when it had fallen by 73% to $818 billion.
However, investors just received some welcome positive news. The cryptocurrency market reclaimed its $1 trillion value on Monday as a result of recent gains by Bitcoin (BTC 8.06%) and Ethereum (ETH 15.92%) of 17 and 44 percent, respectively. Does that imply a more significant rebound is approaching?
What you need to know is as follows.
Cryptocurrency market collapse
The crypto market crisis was sparked by challenging macroeconomic conditions, but hazardous investing approaches transformed that spark into an inferno. Particularly, many retail traders backed their purchases of cryptocurrencies with loans by buying them on margin. However, when cryptocurrency prices began to decline, those investors witnessed the forced liquidation of their holdings, which increased the negative pressure on the market.
Regrettably, institutional investors were also impacted by a similar domino effect. The cryptocurrency hedge firm Three Arrows Capital (3AC) had to liquidate itself in late June due to declining pricing. And as a result of 3AC's debt to several other businesses, its failure compelled cryptocurrency lender Celsius and cryptocurrency brokerage Voyager Digital to declare bankruptcy as well, placing many others in a precarious financial situation.
The Terra blockchain collapse in May rendered a once-promising decentralized finance (DeFi) ecosystem useless, wiping over $60 billion in the process. This is perhaps the worst of all the outcomes. That incident surprised investors and raised concerns about the viability of other DeFi networks.
The positive aspect of such liquidation occurrences is that leverage is gradually being eliminated from the cryptocurrency market. In fact, a recent J.P. Morgan research suggested that the process of deleveraging may be nearing completion. Although no one can predict when the crypto collapse will finish, this encouraging development should encourage investors.
Why Bitcoin is a good idea
As far as practically every indicator is concerned, Bitcoin continues to be the most extensively used cryptocurrency. According to eMarketer, Bitcoin is owned by almost 75% of individual cryptocurrency investors, and it represents 42% of the market's value.And even better, according to a Fidelity poll, institutional investors, who control more than $100 trillion in assets, hold Bitcoin as the most often used digital asset.
Because they are scarce, they are popular. The source code of Bitcoin, which is enforced, limits the total quantity to 21 million coins, and this fact serves as the basis of the investing thesis. Given its limited supply, the price of Bitcoin should increase as long as demand increases, and there are several reasons to think that will occur.
In recent years, Bitcoin has become a lot more accessible. A rising number of fintech companies, such as Block, PayPal, Robinhood, and SoFi, offer platforms for retail investors to purchase Bitcoin. Adoption is simple thanks to its accessibility. In addition, according to Fidelity, institutional investors indicated interest in purchasing digital assets at a rate of 71% last year, up from a rate of 59% in 2020. That is good news for Bitcoin.
Particularly optimistic is Ark Invest. As it gets further integrated into business and national treasury initiatives, according to research from the company, Bitcoin may reach a market valuation of $28.5 trillion by 2030. That is just one person's perspective, but it suggests a 65-fold increase from the present price, and with gains of that size possible, I believe this coin is worthwhile for purchase.
Ethereum's argument
The most extensively used smart contract platform is still Ethereum, despite fierce rivalry from rivals like Solana. Ethereum was the first platform for smart contracts to become widely used. The Ethereum blockchain enables developers to create decentralized software and services, whereas the Bitcoin blockchain acts as a system of record for transaction data.
DeFi systems are particularly significant in that regard. Without the involvement of banks or other institutions, they let users to invest, lend, and earn interest on money. By cutting out the middlemen, DeFi increases the efficiency and accessibility of financial services. In that regard, with 58 percent of all DeFi investments made across all blockchains, Ethereum supports by far the largest DeFi ecosystem.
With 73 percent of all dApps active on any blockchain, Ethereum is also the most well-known environment for decentralized apps (dApps) in general. Included in this are OpenSea and the Axie Marketplace, the two non-fungible token markets with the highest transaction volume and number of traders globally.
Given that developer popularity has increased in response to customer demand, Ethereum is in a good position to keep up its leadership in the future. Compared to the next closest blockchain, Ethereum had more than twice as many developers in 2021. That should encourage more users to adopt goods powered by Ethereum and maintain its strong ecosystem of software and services expanding. That should eventually result in increased demand for the underlying ETH token, raising its price.