Apple NewsWeek Special Edition: The Unleashed Event
Baby, this is what you came for…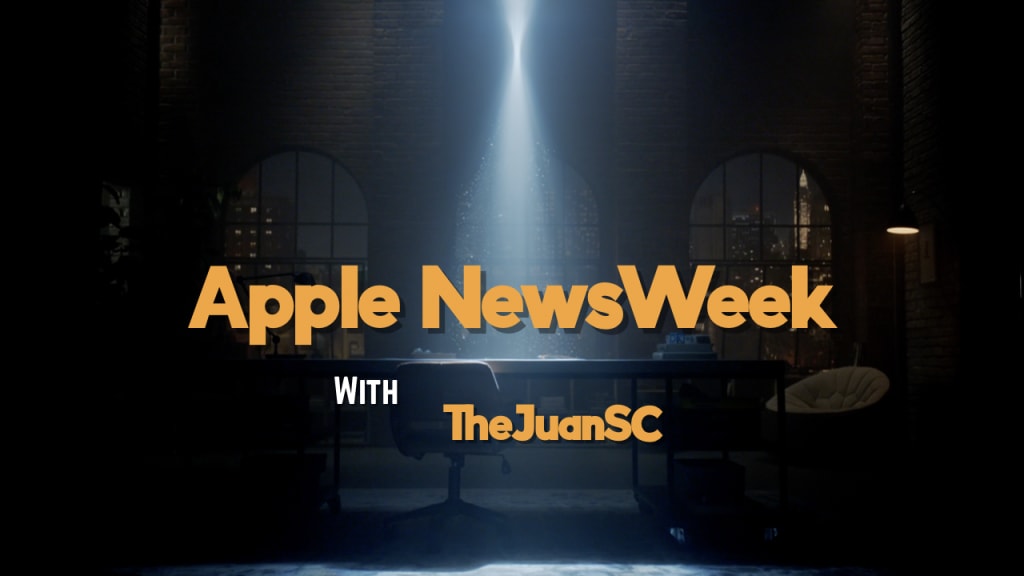 Picture edited by the author and provided by Apple.
OMG! The event lasted just 50 minutes but it was fully powered with a lot of emotion and powerful announcements. Apple is leading the game, and it's winning in every possible way by performance in GPU and CPU.
While they were presenting the new MacBook Pros I had in my mind the all-time that awful ad that Intel published a few weeks ago. I just thought, K.O.! Because oh my, oh my… M1 Pro and M1 Max, it's a pretty big deal. Let's talk about everything that happened in the Unleashed event… and what's coming in the next weeks in the reviews!
Introducing New Voice Plan & New HomePod Mini Colours
Ok, let's begin with the first surprise, a new plan for Apple Music, focused on voice integration with Siri. This new plan is the cheapest subscription alternative, for just $4.99/month.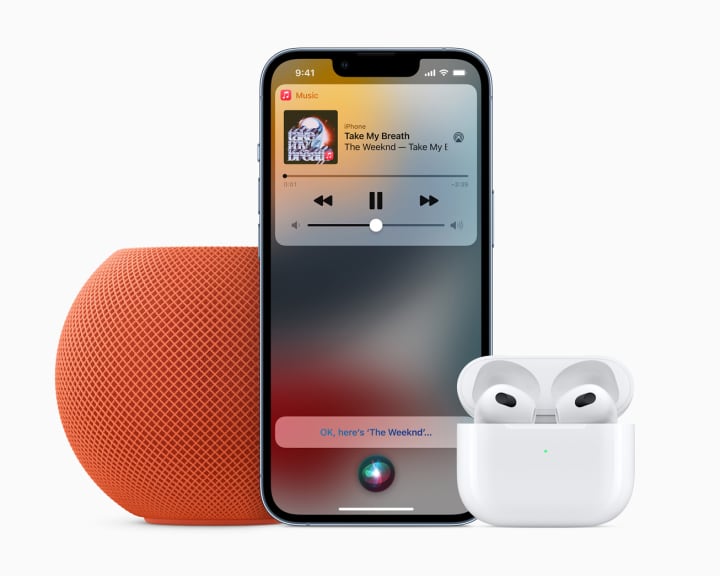 With this new subscription plan, we will be able to ask countless voice commands to play music from iPhone and other devices. The Voice Plan will cost $4.99 per month, and will have the following conditions:
It's a plan for just one person, but it will have integration with Siri in all our Apple devices. The plan will include a catalog of more than 90 million songs in Apple Music, all controllable with Siri. 
The New Apple Music Voice Plan will be available later this fall in 17 countries: Australia, Austria, Canada, China, France, Germany, Hong Kong, India, Ireland, Italy, Japan, Mexico, New Zealand, Spain, the United States, and the United Kingdom. A new cheaper plan and greater integration with Siri. 
Now let's talk about the new HomePod mini colors. By the way… look at this image! This blue color is stunning in both iPhone and HomePod, right!?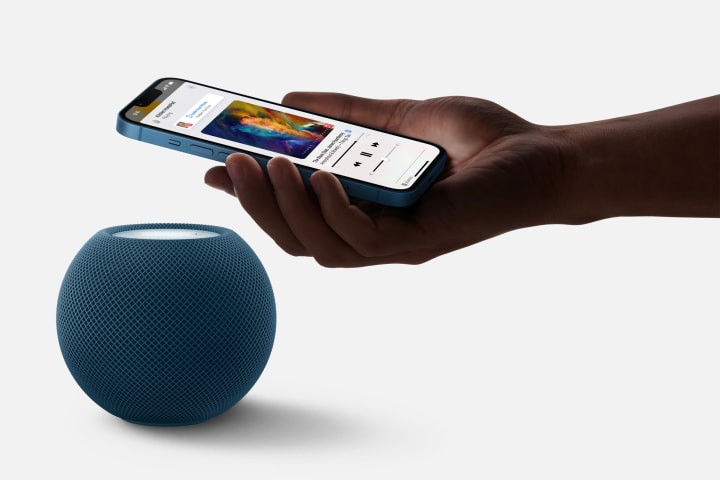 Apple presented three new colors for the HomePod mini: orange, yellow and blue; in addition to the white and space gray.
Apple didn't show a new HomePod mini firmware update. They keep their price of $99.00.
Introducing AirPods 3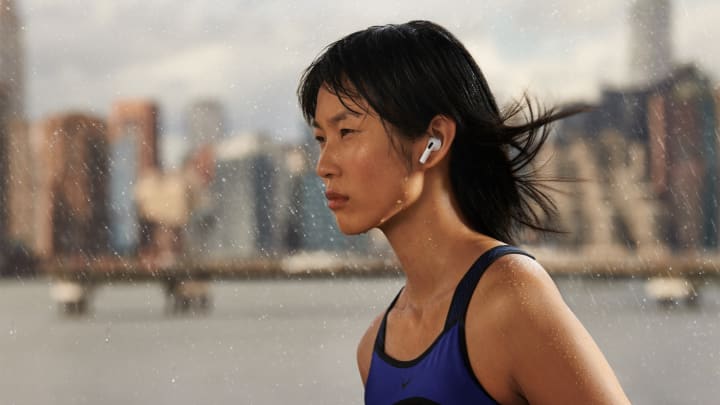 The new Airpods 3 now include spatial sound, just like the AirPods Pro and AirPods Max, in addition to longer battery life, which goes from 24 to 30 hours of total use, combining the different charges that their case allows. On the other hand, they are now waterproof… and sweat-proof.
The headphones themselves now also have another feature: touch control along the elongated area that protrudes from the ear. You can no longer only tap the headset to control it, but also tap and vary the response depending on the pressure.
Other good news is the wireless charging, MagSafe compatibility, and adaptive equalization, such as AirPods Pro and Max. 
According to Apple, the skin sensor has also been changed on AirPods 3. It is the sensor that takes care of knowing if the headset is in the ear, and stops playback when the user removes it.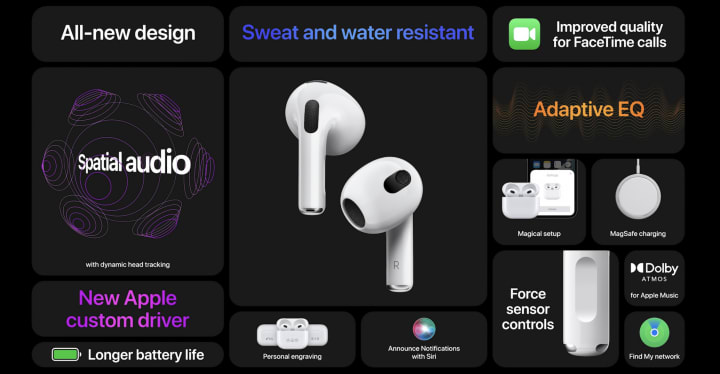 Let's be honest, AirPods 3 are not a game-changer compared to those we already knew, but rather a necessary set-up by adding MagSafe, adaptive equalization, and a redesign to make them a little more discreet when wearing them. AirPods 3 arrive on the market at a price of $179.00. Available today.
Baby, This Is What You Came For…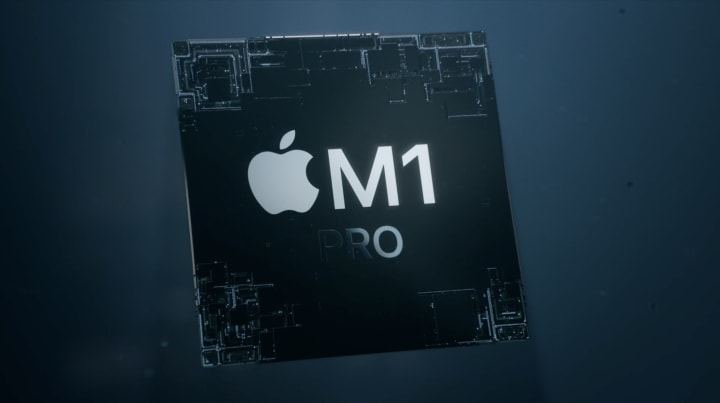 Introducing MacBook Pro 14"…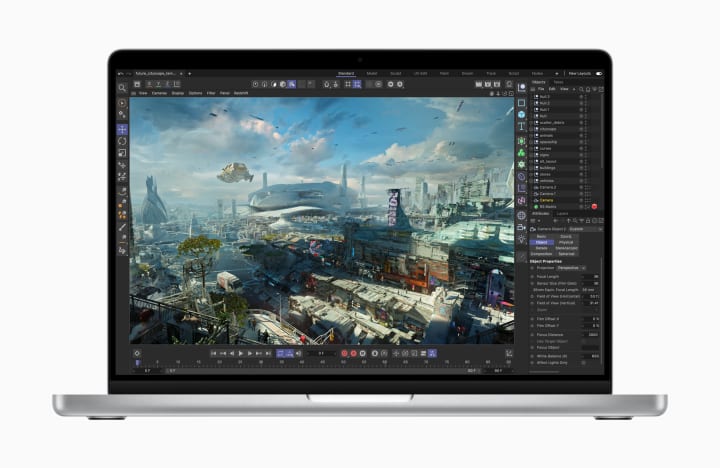 The new 14-inch MacBook Pro is finally here! Apple introduced them at the unleashed event this afternoon, including a redesign and the return of many missing features that you will love: MagSafe port, HDMI, and card reader are back! and we have to say farewell to the Touch Bar. Apple wants professionals to contribute their confidence again, more than they already did until now.
Now, let's talk about the screen which came with a lot of surprises: we are talking about an XDR Pro Display with ProMotion and mini-LED panel of 3024x1964 pixels of up to 1,000 nits, crowned by a FaceTime 1080p camera that finally leaves behind the old quality of previous models.
Biometric authentication is still with Touch ID (why!?), and the system will be macOS Monterey by default. Some really curious, it's that we will be able to charge it by USB-C in case we have left the MagSafe port somewhere. The fact that we can choose is a plus.
We can pre-order the new 14-inch MacBook Pro today and the first units will arrive on October 26. Here are the basic configurations:
MacBook Pro 14 inches with M1 Pro chip with 8-core CPU, 14-core GPU, 16GB of RAM, and 512 GB storage from $1,999.00.
MacBook Pro 14 inches with M1 Pro chip with 10-core CPU, 16-core GPU, 16GB of RAM, and 1 TB storage from $2,499.00.
… And MacBook Pro 16"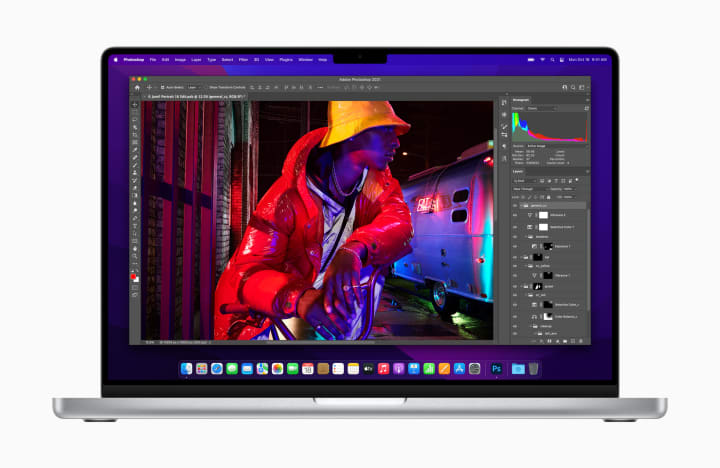 A Mac that enjoys all the advantages possible that the company has been able to integrate to date. Among them, a huge power on two fronts: CPU and GPU.
The new MacBook Pro makes the biggest leap in its entire history. Specifically, we started with the M1 Max processor, the most powerful of the two new chips presented today.
Let's see some tech specs: Manufactured in a 5nm process, it has a 10-core CPU and a 32-core GPU, for a total of 57,000 transistors. The neural engine processor has 11 billion operations per second, Thunderbolt 4, 400GB/second of data transfer, ProRes, and up to 64GB of RAM.
Hold your breath! That's not all!
According to Apple, these computers last up to 21 hours of battery performance (we will see that on the review), but it could be a gigantic leap in autonomy, which even exceeds the 18 hours that MacBook Air M1 brought.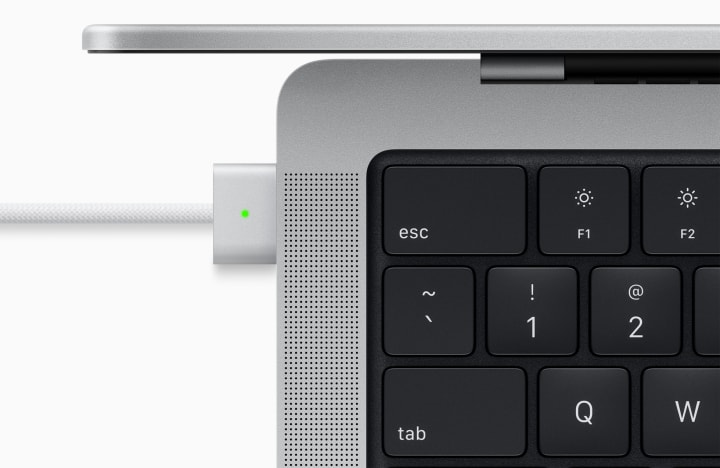 The new 16-inch MacBook Pro also recovers the MagSafe, the magnetic connector that serves to charge the equipment without knocking it down when tripping over its cable (thank you Apple for that). By the way, the SD card reader and HDMI port are also back.
120Hz ProMotion Screen and… A Notch! (The latest rumors were true!)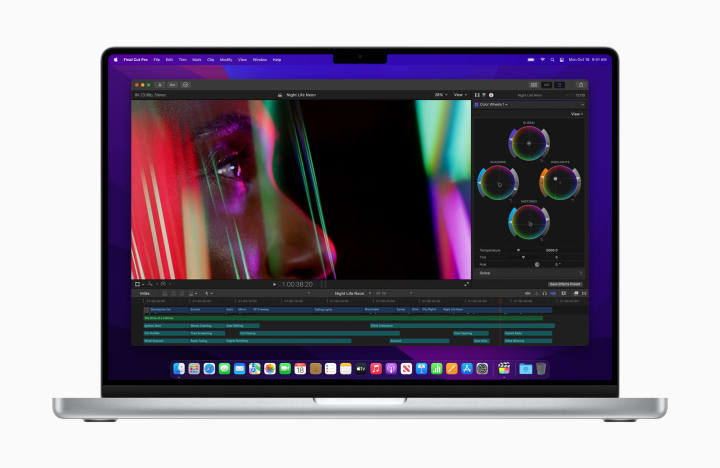 The new 16-inch MacBook Pro brings quoting Apple "the best screen in the world." With a resolution of 3,456 x 2,234 pixels, the total number of pixels is more than 7.7 million!!!
The Liquid Retina XDR screen includes:
16.2 inches in size and mini-LED backlight.
120Hz ProMotion.
1,000 nits of brightness, with up to 1,600 nits of peak.
Contrast of 1,000,000:1.
Frame reduction of up to 60% at the top.
Compatible with 100% HDR.
As for the notch, it has been necessary to create it to host a 1080p resolution FaceTime camera, but just like the MacBook Pro 14"…without Face ID (meh!). macOS Monterey is adapted to fit, showing the menu bar on both sides, we will see how it adapts with the Apps. It also includes six speakers with 80% lower bass. Of course compatible with Spatial Audio.
(Sigh)… That sounds really… expensive, right!? My God!
We can pre-order the new 16-inch MacBook Pro today and the first units will arrive on October 26. Available in two colors: silver and space gray (A big disappointment to not see beautiful colors as the new HomePods mini). Here are the basic configurations:
MacBook Pro 16 inches with M1 Max chip with 10-core CPU, 16-core GPU, 16GB of RAM, and 512GB of space: $2,499.00.
MacBook Pro 16 inches with M1 Max chip with 10-core CPU, 16-core GPU, 16GB of RAM, and 1TB of space: $2,699.00.
MacBook Pro 16 inches with M1 Max chip with 10-core CPU, 32-core GPU, 32GB of RAM, and 1Tb of space: $3,499.00.
One Last Thing… M1 Pro and M1 Max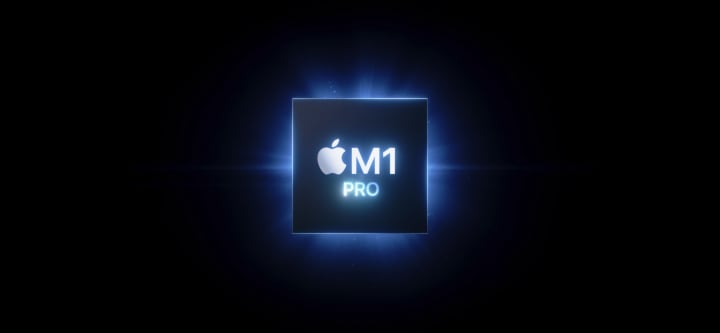 We're talking about the most powerful processors in Apple's history, with an M1 Pro that promises to be 70% more powerful than the M1. The architecture has been redesigned, 3x the reading speed and has practically 2x as many transistors as the M1. Two freaking monsters.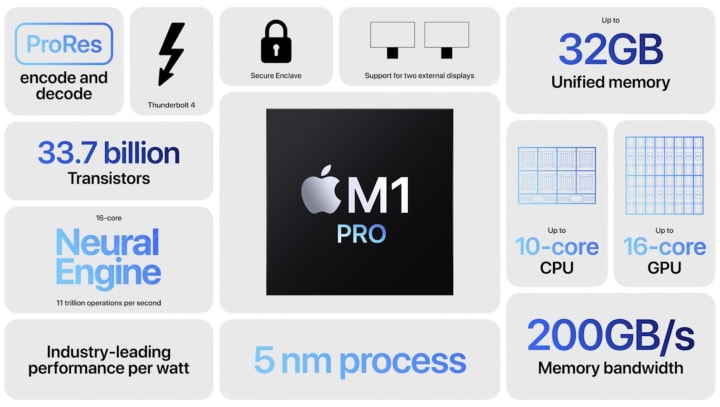 The M1 Pro is up to 70% more powerful in CPU than the M1. It has 33.7 billion transistors, more than double its predecessor. The processor has no rival right now. Intel you're K.O.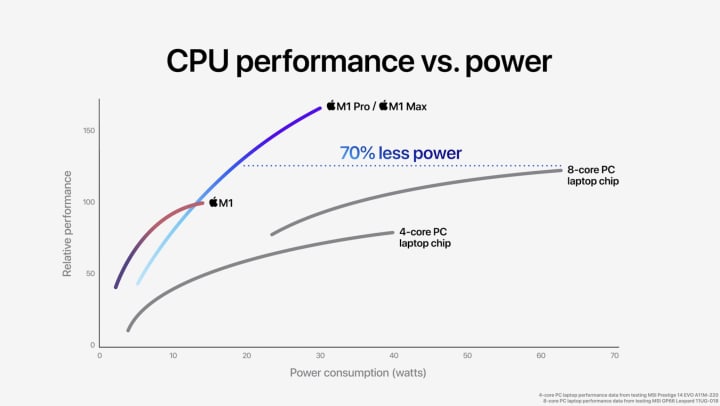 It supports 32 GB of RAM, a 10-core CPU, and 16 GPU. Its bandwidth is up to 200GB/s.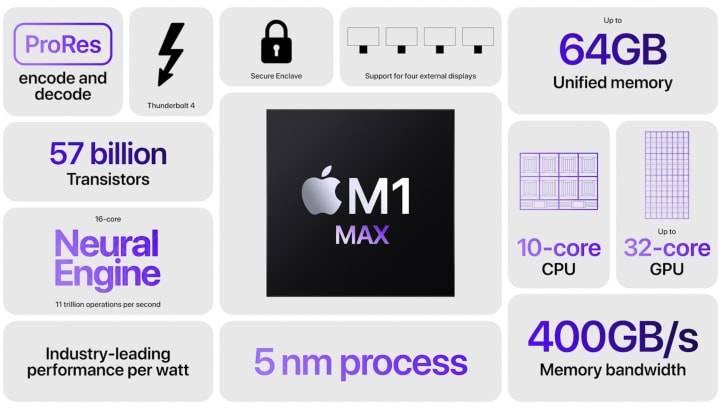 The M1 Max raises its transistors well above the M1 Pro, with the same CPU, but a 32-core GPU in this case. It also has twice the bandwidth capacity, as well as support for up to four external monitors at the same time.
According to Apple M1 Pro and M1 Max are up to 1.7 times higher in performance compared to the most powerful laptop PC chip (that they have found). Similarly, they exceed this performance by consuming 70% less, a spectacular figure.
Such is this consumption efficiency that consumption of up to 100 watts less is promised than the high-end competition, so energy efficiency is once again the main pillar, along with power.
Both processors come with a new 16-core neural engine, which allows you to accelerate M.L. on the device and improve camera performance. The neural engine uses computational video to improve image quality, achieve more sharpness and improve skin treatment.
See you soon with the reviews.
(This article was published first on Medium)
About the Creator
Host of BitCorner 🎙️The 1st Salvadoran Bitcoin Podcast | Author of The Savior: #Bitcoin 🇸🇻⚡️ | engineer + educator
Reader insights
Be the first to share your insights about this piece.
Add your insights