Android Go Apps vs Regular Apps: Which Is Better?
Read more about Android Go Apps vs Regular Apps: Which is better?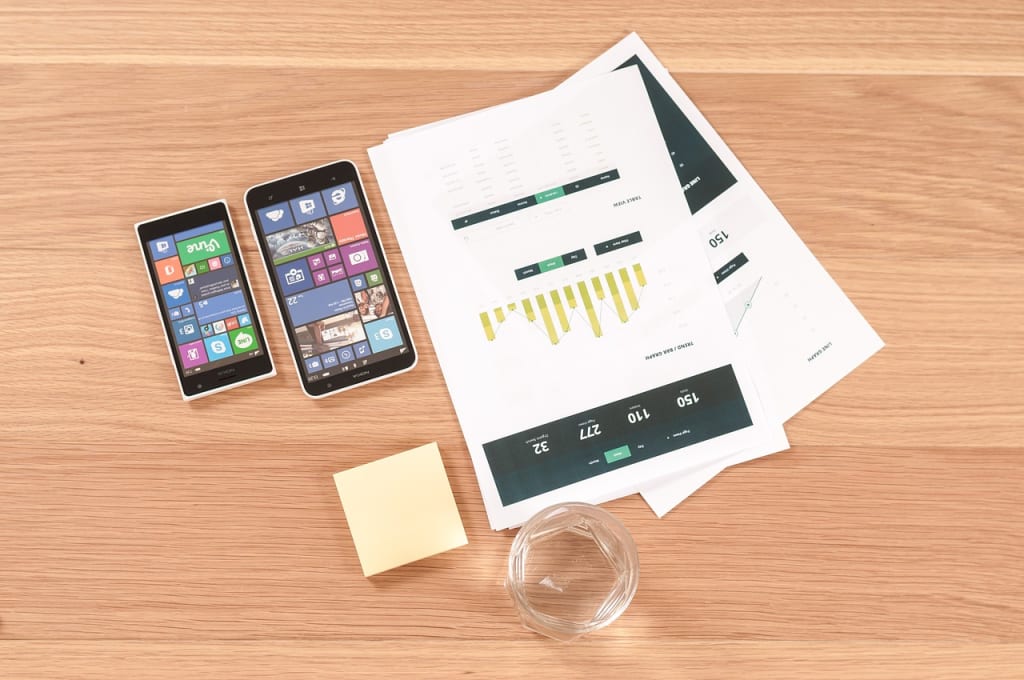 So, you have ultimately decided to develop a mobile application aiming to expand business prospects. Indeed, you have also decided that you want to begin your important campaign by first targeting Google Play customers.
Of course, there are obvious reasons for that. Android App Development industry is still leading the race with a market share of 75.16% as compared to 21.98% in iOS.
But before you start searching for a reliable mobile app development company, do you know Android Operating System offers its primary applications in two different versions?
Yes, you heard it right. The first version is the regular applications that you download and install from the Google Play Store.
The second version is Android Go. Google made an official announcement to introduce Android Go apps at its I/O Conference in 2017.
The primary objective of introducing the new variant was to provide entry-level apps, which would run seamlessly on low-budget Android Smartphones. Google wanted to target common users especially those who cannot afford expensive devices. It aimed to expand its marketing in the developing nations.
Google has been launching the Go versions of the android apps that are much lighter in comparison to the regular apps. In addition, it also consumes fewer data and less phone memory space to run flawlessly on the device.
Google claims that there is not much of a major difference between the Android Go and the regular apps. However, we want to test this claim and check the efficiency of Go Apps as compared to the regular ones.
First, Let's Begin with the Android Go Play Store
With an intention to reduce the burden of the apps and make it lightweight, Google released an exclusive version of the Android Go Play Store.
Generally speaking, you will not find any big difference between the normal Google Play Store and Android Go Store as both provide similar content.
But if we have to talk about the disparity, is the Android Go Play Store provides an app store for entry-level devices. It recommends the users that their apps are operating without any trouble to enhance the experience.
The Android Go Apps
You will come across more or less all major applications that you find in the regular version. But these apps occupy less storage and have a lighter version. In fact, the Go apps occupy about 50% less space.
You will find all the common preinstalled applications including Google Go, Gmail Go, YouTube Go, Google Maps Go, Google Assistant Go, and more.
The advantage of all these apps is that you can navigate them at a much faster pace, almost by 15%.
The drawback is that Android Go may miss out on some of the key features that you find in the regular applications. You must note the pre-installed apps are basically progressive web apps.
Operating System
Google Android Go was unveiled on the same version of Android Oreo but with a lower RAM size that supports 512 MB to 1 GB.
Go apps also occupy only half of the space of Android Nougat allowing users to install more apps. There is an additional feature, the Data Saver available in the default mode, which consumes fewer data.
So, What's the Difference: Let's Find Out
Google versus Google Go
When you first look at the Google Go app you will find it almost the same. However, it's not. It is offering all useful features of the regular app with a clear and simple design. It contains features such as voice search, GIFS, and google translate.
It's amazing to note that you get all these installed within the app space of 12 MB only. On the other hand, the regular Google app occupies around a good size of 166 MB. But you will not find some features like Google Feed.
However, considering the amount of space you are saving, it's not a bad deal.
Google Go uses 61 MB of RAM as compared to a whopping 250 MB in the case of regular apps.
Gmail Go Versus Gmail
People even with low-priced devices will find it much more convenient to check and respond to emails. All thanks to Gmail Go, which has streamlined the functions. Access your emails from anywhere with just a tap of the button.
The file size of Gmail Go is about 24.8 MB and it consumes a RAM space of about 77 MB as against a mighty 260 MB.
It also offers more or less the similar interface with the same features that include swipe gesture.
Google Maps Go Vs Google Maps Regular
What's surprising to note that Google Maps Go APK comes with only 0.09 MB size. On the contrary, regular Google Maps consume 48 MB. Although, it's not a massive size in comparison to Maps Go, it's huge. Also, Go Maps take 221 KB as compared to 135 MB.
YouTube Go Versus Regular YouTube
YouTube is the second most viewed video channel after Facebook. It also serves as an entertainment source for users. Google has introduced the lighter variant YouTube Go with some differences.
YouTube Go allows you to save more data and storage. It does not contain as many features as a regular app and you also cannot subscribe to various channels.
Regarding the file size, the Go version occupies 29 MB space in contrast to regular YouTube occupying 122 MB. RAM size is only 74 MB as compared to 103 MB.
Conclusion
There are some more apps such as Google Files and Google Assistant where you will find the dissimilarity. Android Go is the slimmed-down version to support low-cost smartphones which secures more data and space.
Author Bio
Bharat Patel, who heads the digital marketing team at Brainvire Infotech, is armed with over 12 years of experience in the fields of online marketing and project management. He is extremely proactive in implementing the latest technological innovations in his projects. Bharat's core expertise lies in search engine optimization (SEO), social media marketing, and conversion rate optimization, among other things. His immense flare of writing encourages him to consistently pen down words revolving around current trends and innovations that relate to his fields of interest.