AirPod Alternatives: See Best Wireless Earbuds of 2020
Best Wireless Earbuds to Use in 2020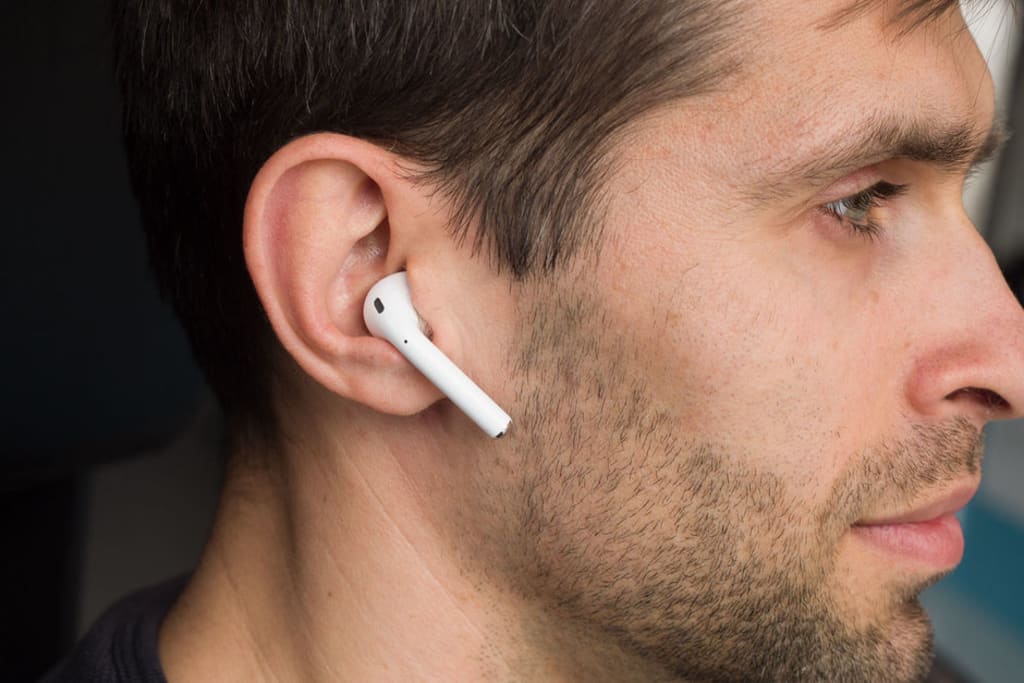 No doubt, it is hard to match crystal clear audio and great bass features of Apple's AirPods, but if you are looking for alternatives, then countless earbuds are also available in the market. Mayhap, you are already aware of AirPod that's why we are going to share the best wireless earbuds for Android and iOS devices in this article. Here we go:
Anker Soundcore Liberty Air — Affordable Wireless Earbuds
If you are not purchasing AirPods due to their high price and willing to get wireless earbuds with excellent sound quality in an affordable quote, then you should consider Anker Soundcore Liberty Air. It is waterproof, and bass-forward audio is also perfect. On the contrary, if we talk about its drawback due to the low price tag, then you need to know the fact of miserable battery life. Yes, its battery life is not much high as compared to top brand earbuds.
Price: $80
Apple AirPods Pro — Best Wireless Earbuds
As compared to AirPods, Apple's AirPods Pro could be a perfect option with classy audio performance, durable look and crystal-clear voice quality with features of noise cancellation. Though it is expensive, advanced features justify its price. You can use it for both Android and iOS devices.
Price: $249
Sony WF-1000XM3
With both water and dust resistance features, it is another fresh pair of wireless earbuds with digital noise cancellation features. It is a perfectly smart choice for both iOS and Android devices. With long battery life, it also gives a comfortable experience to the user with easy to fit design. On the other hand, if we talk about its cons, then the price is high, but according to audio experts, it's quite fair for outstanding functions of these Bluetooth connected earbuds of Sony. Yes, they also come into a sleek case.
Price: $230
Cambridge Audio Melomania 1
If you have fed up with wired earbuds to listen to music from your smartphone and want an affordable Bluetooth earbuds pair, then Cambridge Audio Melomania 1 is the best option for you. Though its battery life is only 9 hours but if you purchase it with its case, then you can enjoy its usage for up to 45 hours. It is light weighted and supports both Android and iOS devices with voice control features. Yes, you can also use it with Voice assistance apps like Google Assistant Siri etc. Moreover, if we talk about its price, then it is also reasonable as compared to AirPods Pro and Sony.
Price: $130
EarFun Free — Inexpensive Earbuds
If you have a minimal budget for wireless earbuds and want to go with a good option, then you should try EarFun Free. It is not only waterproof, but its high nodes are apparent with standard bass depth. Its sound quality is also very stable as compared to other inexpensive Bluetooth connected earbuds. Though there is room for improvement but could but it could be an excellent option for you with less budget.
Price: $50
Samsung Galaxy Buds
Samsung Galaxy Buds are also very popular among smartphone users due to their clear audio quality. With the tag of top brand Samsung, it is a very affordable wireless earbud option for you. Similarly, its Bluetooth connectivity would also amaze you with a good frequency range.
Price: $149
All in all, in this article, we share the best Bluetooth or wireless earbuds with our readers that you can also use as an alternate of AirPods. However, if you have used other wireless earbuds and found them better, then you are welcomed to share your experiences by commenting below!