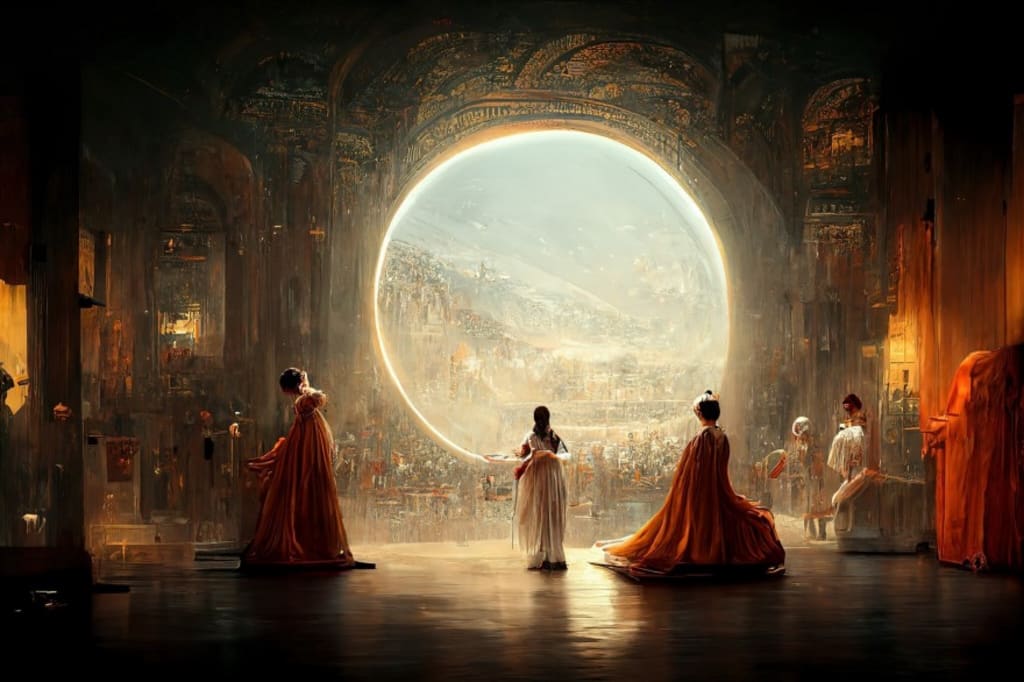 Jason Allen's A.I.-generated work, "Théâtre D'opéra Spatial"
Artificial intelligence (AI) has been around for a few years. However, recent technologies, such as DALL-E 2, Midjourney, and Artbreeder, have allowed even the most inexperienced artists to produce intricate, abstract, or lifelike pieces by merely entering a few words into a text box. Art is no longer confined by skill but by one's imagination, and the ability to play with words is the limit.
Many human artists are understandably concerned about their own futures due to these apps; after all, why would anyone pay for art when they could create it themselves? Intense discussions regarding the morality of AI-generated art have also resulted from these apps, as well as resistance from those who believe that they are just a high-tech form of plagiarism.

Art?
AI "art" may look like it is made in seconds, but it's made from years of work and practice by human artists. A code that mimics other artists without interacting with artists. 
As time progresses, so does art. Art reflects the intentions of the artists, which often are influenced by the world around them. When things change, it's common to fear it and defend what you know.
"The fear has sometimes been expressed that photography would in time entirely supersede the art of painting. Some people seem to think that when the process of taking photographs in colors has been perfected and made common enough, the painter will have nothing more to do." - Henrietta Clopath, 1901
Critics of the time saw photography merely as a thoughtless mechanism for replication, one that lacked "that refined feeling and sentiment which animate the productions of a man of genius." However, photography is no longer feared in this manner; instead, it now has its own complex techniques and unique artistic practices that make it a celebrated art form. 
The concerns seem similarly overhyped today. However, this time the artists may be right. In fact, artificial intelligence is vastly incomparable to past technology. What makes the new AI tools different is that they're not only capable of producing stunning pictures in a matter of seconds, but they are built and trained on powerful algorithms - looking through millions of pictures on the internet every day, including those made by real artists who now unknowingly help train their biggest competitor every time they upload new work. Humans simply can't keep up with AI's speed and processing power, which could mean the end of a whole industry.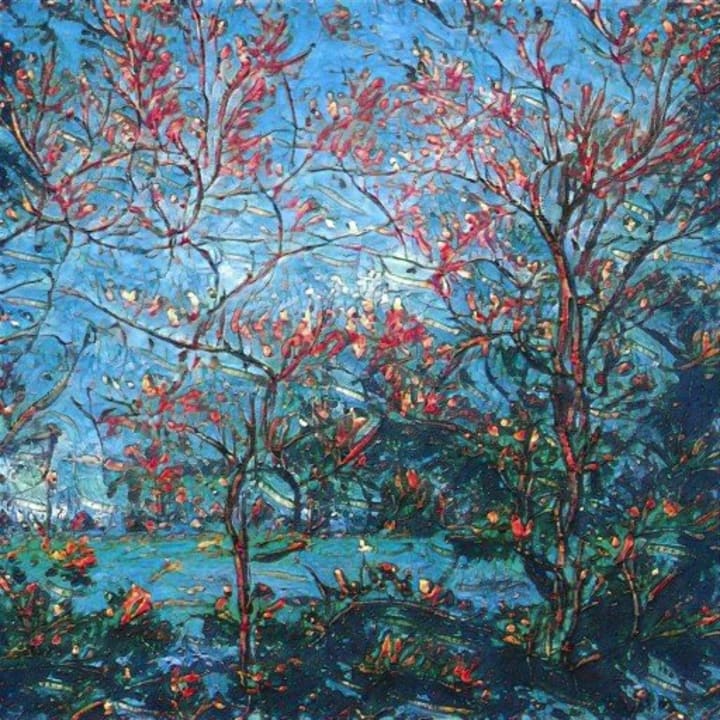 Stolen Art
The main distinction between AI art and photography or works by artists that draw inspiration from others is that AI uses existing images/artworks. Whereas photography, realistically or abstractly, captures the world around us to produce new images. The main issue with this type of art is that it's not unique. It's stolen.
Take the image below is a combination of word prompts and the paintings (which are part of the Met's Open Access policy):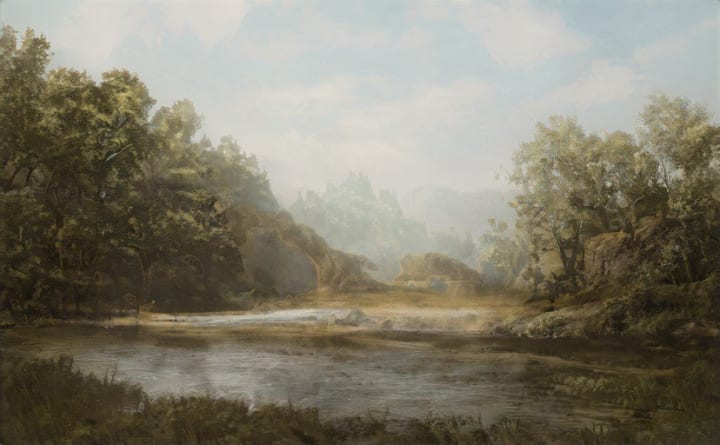 How does it work?
AI is a creative tool that works with algorithms that are set up to specific rules through which machines analyze thousands of images to comprehend a particular creation process, like a specific style or aesthetic. These images may come from Instagram, Pinterest or Artist's personal art websites. This AI doesn't buy or ask for permission to use these images before using them to create new works. 
Although the other side of the argument is that AI is simply mimicking human artists, watching and learning, you do have to ask yourself where this inspiration is coming from. Whether it's a coincidence or not, it is certainly a possibility that needs to be kept in mind.
AI is Everywhere
This isn't an understatement AI can solve math problems, drive cars, discover new drugs, and write essays, and that's just breaking the surface. AI learns from humans, and as humans advance, so will AI; filling in those mundane and boring aspects of life is where AI is useful. It's not something to fear but something to be aware of.
Privacy remains an issue in all areas of AI because artificial intelligence requires data to learn patterns and make decisions. As there are seemingly endless ways in which artificial intelligence is beginning to impact our lives, we will have to wait for laws and regulations to catch up on them.
Art is Dead
It's understandable why artists are threatened by this artificial intelligence, especially if art is where you make your profit, but art is not dead. It can be beautiful and impressive, but something about it loses its spark when you're told it's made by AI. It simply lacks a soul. On the other hand, with this new technology, new artists have also emerged. They have quickly mastered how to use prompts to their advantage and create amazing pieces, and that is certainly something that should not be disregarded.

It may be inevitable that, at some point in the future, many companies will opt to have their artwork made by AI instead of humans. AI-generated art is a lot cheaper and a lot faster than commissioning somebody to create one painting over the course of months. If given a choice to have hundreds, if not thousands, of images to pick from in a matter of weeks while paying only one person to write prompts all day, you can bet that's the one corporations will choose.
Can't kill passion
Whether AI art dies as a trend or lives to destroy its creators. Human art will always be more breathtaking and more alive. Perhaps, this technological revolution will make us rediscover the true beauty behind man-made art which has been sitting on your Instagram page or hidden in museums all over the world. 
At the end of the day, art created by humans will always be more beautiful and won't stop humans from doing what they love, creating art that expresses real emotions and challenges. We create because that is what we love to do and nothing will stop that.

* As always, thank you for reading and supporting me!!!
About the Creator
I write articles about human experiences with a keen interest in art, psychology and society. I post about once a month.
Reader insights
Nice work
Very well written. Keep up the good work!
Top insights
Easy to read and follow

Well-structured & engaging content

Eye opening

Niche topic & fresh perspectives

On-point and relevant

Writing reflected the title & theme
Add your insights