A peek into the digital cities of tomorrow: Smart cities are the future of living
A look at how city living will change with the help of technology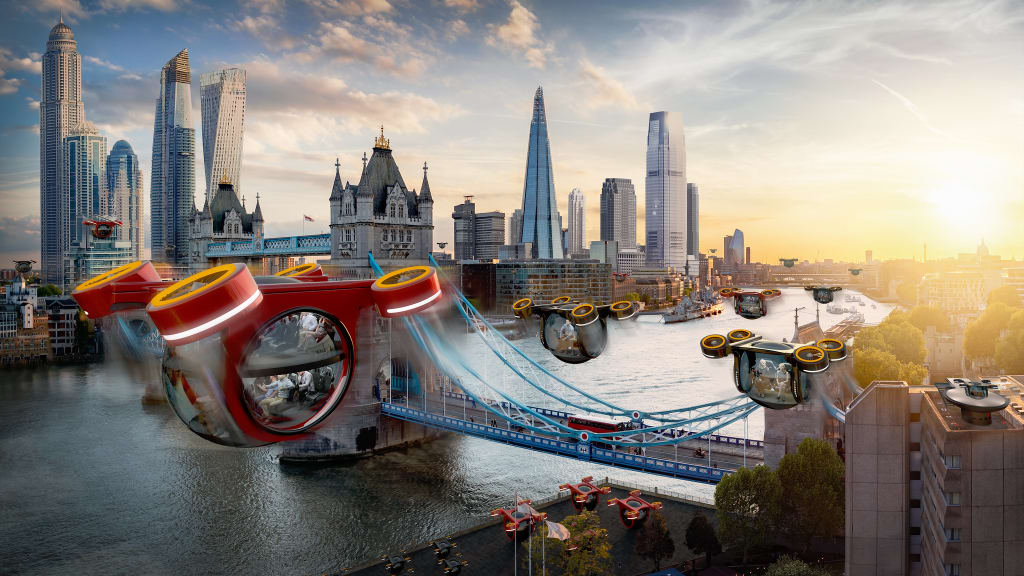 Image Source: Samsung
Many aspects of traditional living have changed over the years. The introduction of vast amounts of technologies with more exceptional capabilities has allowed us as humans to not only excel but alter and change the way we do tasks. For example, bills and accounts can now be managed in online portals, saving a trip to the bank.
There are numerous apps that help us achieve our daily routines, which include helping us stay hydrated by monitoring how much water we are drinking. Communities of people with the same interests have also formed thanks to technology and wearable technology such as FitBits which allow users to partake in daily stepping competitions. Without realising it, technology has become a big part of our lives.
In most cases, technology has been adopted on a personal level. By this we mean it has been adopted by individuals to better their own lives. However, taking technological advancements that one step further can significantly impact the lives of many in one living area. The adoption of more excellent connectivity between people and living has given birth to smart cities. Smart cities use technologies in different ways to better the experience of living for individuals. They offer a more streamlined, seamless way of living integrated with technology.
There are a range of different technologies which can make living in smart cities possible. The IoT is one of the most used today as we will see below. However, hyperconvergence is also a great possibility. Hyperconvergence is the use of IT frameworks that combine storage, computing and networking into a single system. Doing so helps to reduce data centre complexities and increases scalability. Using hyperconvergence emans multiple nodes can be clustered together to create pools of shared resources which are designed for convenience.
The infrastructure of hyperconvergence promises to help deliver simplicity and flexibility in comparison to legacy solutions. The integrated storage systems along with networking switches and servers are designed to be managed as a single system, working across all instances. These can be used in smart cities to help make moving around more efficient without the use of much technology needing to put in place such as storage solutions. Here are a few examples of smart cities and the technology that can be found in them.
Copenhagen
Copenhagen is thought to be one of the happiest cities in the world, and that's not surprising when you take a more in-depth look into the city's way of living. The city is aiming to be carbon neutral by 2025 and will do so by using the Internet of Things (IoT) system implemented in the city. The IoT controls things such as smart traffic management which works in favor of buses and cycles, allowing them to flow through easily compared to vehicle traffic. The intelligent traffic solution helps to reduce congestion and increases safety for the people of the city as well as reducing emissions. The traffic models are based on large scale data gathering, which uses advanced sensor technology and cloud computing along with simulation algorithms.
The city also has smart lighting, waste management, and intelligent building management. The cities 'City Data Exchange' offers better insights into the city as everyone is given the ability to explore data such as inhabitant statistics or air quality data. It can help locals maneuver around town efficiently by analyzing fuel consumption, indicating calorie loss and travel time, figuring out the best possible route making for comfortable living.
Santander
A city located in the north of Spain, Santander could be classed as one of the world's first real smart cities. The city has approximately 20,000 sensors distributed in its urban landscape since 2009. It has sensors in the soil which measure the moisture within it due to the cities climate and if too dry sprinkler automatically turns on. Path lamps in the city only turn on when sensors detect a person nearby. This is thought to save around 80% in energy saving over time and helps to reduce the city's carbon footprint. The city's advancement in smart technology is also adapted into waste services. Trash cans in the city are fitted with sensors that automatically inform the city's waste department when they are full and ready to be emptied.
One of the most prominent revolutionary smart tech concepts available in Santander is their intelligent mobility solution that cleverly monitors parking spaces in the city. The sensors can detect a magnetic field that can identify if a parking space is free or not. If so, it automatically re-routes traffic accordingly to help locals find a space.
Songdo
Songdo is located in Incheon and has smart technologies integrated into the city early on when the district was going through its planning phase. This means that the city was built with the intention of it being a smart city rather than trying to incorporate smart tech into it like the above two cities. The new residents of the city will only need to connect to the Wi-Fi to access sensors and smart cameras, which enables residents to communicate with one another or local businesses. A centralised digital assistant reminds locals of personal appointments, such as dentists and doctor appointments as well as events within the area.
Samsung's KX50: The Future in Focus report is a collaboration between leading futurists who claim that by 2069, we will be living in self-cleaning homes and working underground in earth scrapers, instead of skyscrapers. Smart tech that revolutionizes and changes the way cities work is the future of human evolution. Smart cities understand that progress means greater efficiency for habitants with long term effects of sustainable happiness.