A number of AI-powered tools will soon be available on YouTube.
The American online video sharing and social media platform will launch a number of AI-powered tools, including Dream Screen, the YouTube Create mobile application, and automatic dubbing with Aloud.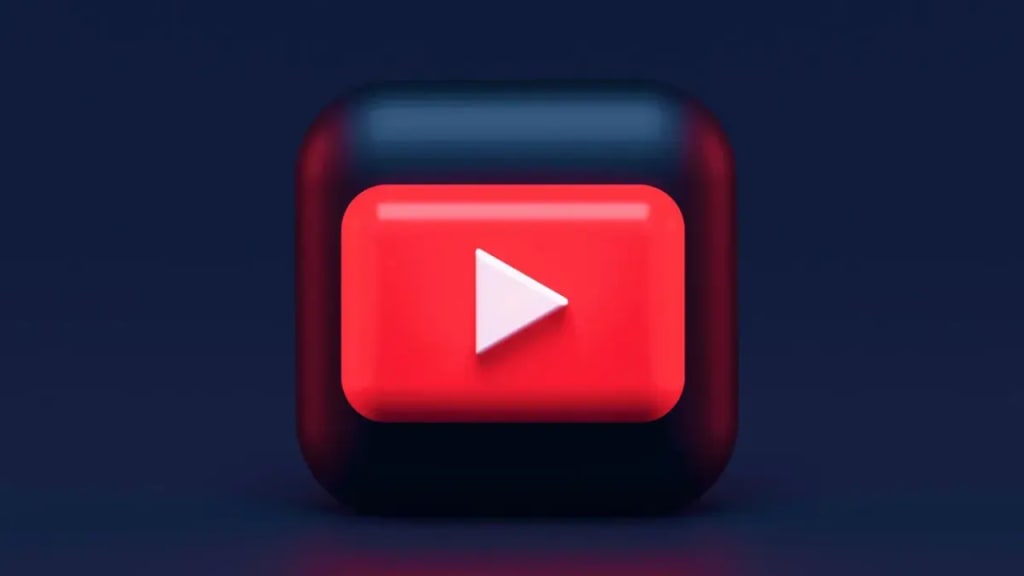 Along with investing in OpenAI, the largest video-sharing platform is now competing in the artificial intelligence (AI) space alongside tech behemoths Google, Meta, and Microsoft. 
According to a statement from the firm, YouTube is getting ready to introduce a variety of features and products aimed at enabling people to push the limits of creative expression. 
Dream Screen's use of AI for content creation
The company will upgrade YouTube's "Shorts"—vertical videos that are 60 seconds or less—with a brand-new feature dubbed Dream Screen. Over two billion users that are registered in each month watch over 70 billion shorts, according to the media site. The testing phase for Dream Screen will now begin on the platform. This feature, according to its description, is "a new experimental feature that allows you to create AI-generated video or image backgrounds for your shorts simply by typing an idea into a prompt." Users of the new tool can edit the videos' backgrounds. Users will be able to prompt a scene via AI integration on the platform, for example, if they want to photograph in space or an enchanted woodland. 
"With Dream Screen, creators will be able to generate new, fantastic settings for their shorts that are only limited by what they can imagine," stated YouTube. The toll won't be available to everyone at first; just a few creators will get it first. Additionally, YouTube intends to incorporate features down the line that will enable anyone to easily transform their videos by typing in an idea or remixing existing videos into entirely new creations.
YouTube Create to simplify video editing on mobile devices
To tackle the challenges of the video production process, the streaming platform will also introduce a new mobile application, YouTube Create. The application is currently free to use in beta testing on Android devices available in select markets. It has been tailored to aid the production process for short or longer video forms. As a result, creators are able to direct their focus towards aspects of content creation that they personally find rewarding, YouTube said. Youtube Create allows users to utilize several features in video editing, including precision editing and trimming, automatic captioning, voiceover capabilities, and access to a library of filters, effects, transitions, and royalty-free music with beat-matching technology. This has been provided for creators to cultivate their subsequent YouTube videos without relying on complex editing software. Furthermore, all of this can be done from the comfort of a small device like a mobile phone. Furthermore, YouTube emphasized that AI can empower creators to use tools more efficiently, which could help them come up with new ideas and reach new audiences.
customized insights enabled by AI
Next year, when the platform also makes a foray into generative AI to help increase video ideas and draft outlines, the majority of these functionalities will be visible in action. The ability to view customized insights for each channel would be provided by such an AI-powered insight tool for video creators. According to a study conducted by the California-based company, "we've been testing a version of AI-powered tools in YouTube Studio with creators, and more than 70% of those surveyed said it's helped them develop and test ideas for videos." By the end of the year, the channel also intends to build up an aided search for the Creator Music catalog. This makes it simple for creators to locate a soundtrack that goes well with videos. Users only need to enter a brief description of the material, and then the AI will list music suggestions at an adequate price. 
The business will also show off Aloud, an AI-powered dubbing tool that enables video makers to automatically subtitle their works in several languages. As a result, by eliminating the language barrier, adding Aloud to the platform expands the possibility of reaching a global audience.
The statement reads, "The future of creation on YouTube is bright as we start to see how AI-powered tools can help transform people's dreams into reality, and we can't wait to see what gets made on YouTube next."
Reader insights
Be the first to share your insights about this piece.
Add your insights