8 Reasons Why You Should Choose Custom Web Design in 2021
When it comes to designing a website, there are several options available these days. Template-based web designing is one such option. With the template-based design approach, website designing has become way easier these days.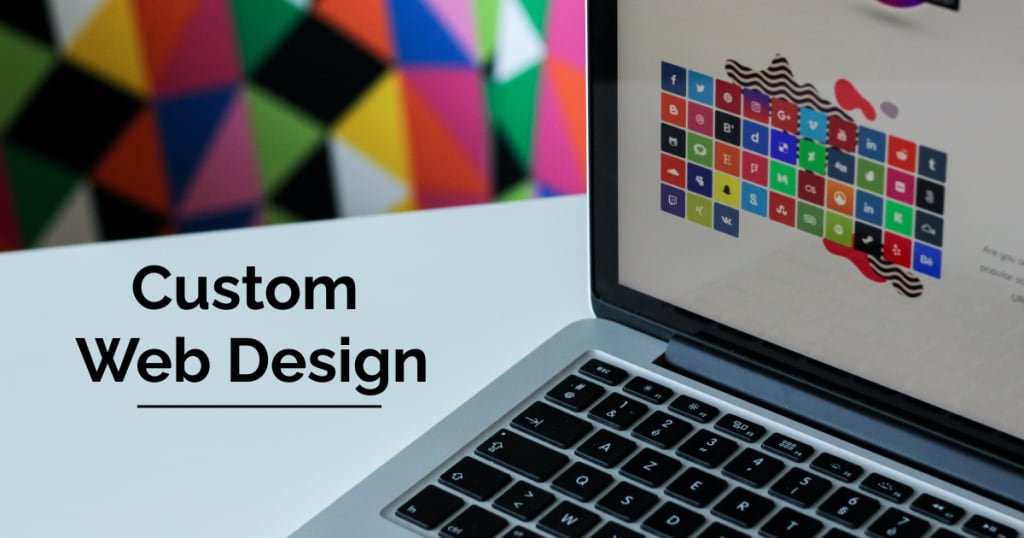 If I say website designing has become far more effortless today than it was years ago, many of you will agree with me. When it comes to designing a website, there are several options available these days. Template-based web designing is one such option. With the template-based design approach, website designing has become way easier these days.
However, the issue with the template-based design (aka pre-made templates) is that your website will look and behave like hundreds of other websites out there. And, I am sure, you as a business owner wouldn't want that. Would you?
In an age where users just take 0.05 seconds to form an opinion about your website, it becomes more than crucial to design a unique and compelling website, which is not possible with pre-built templates. To stand out and have a website that truly reflects what your business is about and what your company does exactly the way you want -- custom web design is your way to go.
As a business owner, if you want your website to appear unique and completely different from others, you need to hire a reputable custom website design company. They will craft immersive web designs that leave a lasting impression on visitors, keeping your tailored web design needs in mind.
What Is a Custom Web Design?
If I go by the name, custom means "anything that is created, tailored to one's need." Custom web designing is all about designing a website using customized functionalities and designs as per the business's needs and demands.
In other words, a custom design is a process of designing a website, truly gauging and understanding the business needs. In custom web design, every aspect of a website is designed precisely for an organization's goals.
Top 8 Reasons to Choose Custom Web Design for Your Business
Custom website design is preferred because it has certain benefits that provide a competitive advantage over pre-made templates. A custom web design will stand out better online, have the proper SEO elements incorporated into it, and more. That said, here are some of the reasons why you should go with custom web design. Have a look!
Unique Look and Feel
There are lots of pre-made templates waiting for your website. You can spend just minutes online and reap the benefits of pre-designed templates for free or at a minimal cost. But you know what? They won't let you express your business's individuality and uniqueness. Your business is one-of-a-kind; your business website needs to be, too, right?
Today's users expect uniqueness when they visit your website. With custom web design, you will have a one-of-a-kind creation. Therefore, you need to go with a custom web design to get a user-centric website and uniquely tailored to your business needs.
Flexibility and Personalization
Today, users want a website to understand their needs and offer them personalized solutions. Personalized experience urges users to stay longer on your website and makes them visit the website regularly. Custom web design comes with the advantage of flexibility and customization, offering visitors a personalized experience.
With flexibility and customization, you can design the website according to your vision. Whether it is content or graphics, you can appear unique by customizing your website and stand out from your competitors. With personalized web design, you can have a website that precisely defines what your business is.
Visual Effectiveness and Better UX
Custom web designs are visually-appealing and user-friendly. A custom web design crafts an aesthetically-pleasing website keeping prospective users in view. With custom web design, you can easily deliver a personalized website experience, anticipating users' expectations and needs. Custom website design always gives a better and enjoyable user experience to visitors, resulting in higher user engagement and efficient communication with visitors.
Picturesque Design
The visual aspects are a crucial part of web design. Aesthetics play an important role in driving traffic and boosting sales. Visuals are the very first thing your visitors lay their eyes on. In custom design, you have more options to make your website visually striking and appealing to users.
With a custom web design, you can play around with as many colors as you wish. You can keep the aesthetics as per your need, and you can choose to be innovative with the overall website design.
SEO-Packed
One of the most significant reasons why businesses prefer custom web design is because they help websites achieve better search engine rankings. When you are opting for a custom web design, you can make it more search engine-friendly. SEO is highly efficient in attracting and reaching a higher audience. Search engines prefer custom web design because it is personalized and user-friendly.
More Conversion and Higher ROI
Your primary goal when having a website designed is to improve the bottom line of your business. With that being said, for any successful business, you need a web design that gives you more conversions and a higher ROI.
It's a one-time lucrative investment that can generate positive results for you. The professional web development company makes sure your website is designed with minimal errors and ensures smooth running, which is important for both business and prospective users.
Harder to Imitate
Imagine if you are crafting a website using pre-made templates and if your website becomes successful going further. Your competitors will copy it using the same template, and who knows, the competitors might even surpass your website.
However, when it comes to custom website design, you don't just get a more effective site -- but also one that others can't copy easily, ethically, or legally. This will help your business not lose its uniqueness, especially when you become more prominent in your industry.
Highly Adaptable
Every business is different and has different needs and demands. Pre-made templates might be easy to go with but have the same set of designs which (surely) can't fit every business needs. On the other hand, a custom website design is well-customized to fit your company's needs and goals. Basically, a custom web design is highly adaptable to your company's needs. You can attract a higher audience, increase ROI, and set brand identity through a custom web design.
Leverage Custom Web Design: Concluding Thoughts
A custom web design gives you the liberty to design your website as per your own desire. With custom web design, you can easily make your site search-friendly and attract and convert more users. A customized web design sets a unique identity and keeps you ahead of your competitors.
I hope you're convinced of taking the custom web design route after reading all the reasons mentioned above. A website designed with a custom approach will not only make your site unique and personalized with enhanced user experience -- but also make your site an impressive, powerful tool for your business and help you fly high with your business.
tech news
About the author
15 plus years of experience in digitizing businesses & transforming Startups into Brands.
Reader insights
Be the first to share your insights about this piece.
Add your insights