7 Things to keep in mind before booking a cab
The very basic step is booking the ride; it could be a tricky step for the ones who are availing ride sharing services for the very first time.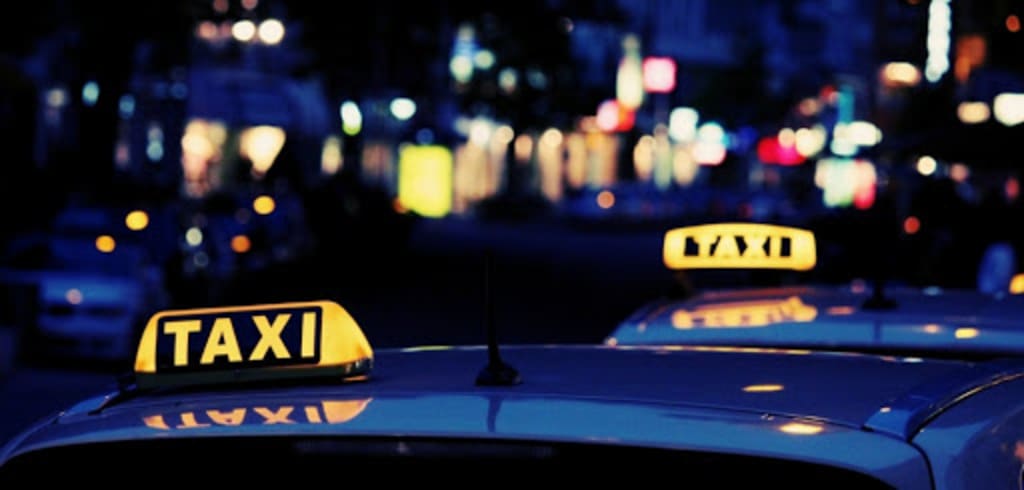 Booking a cab is a fairly easy process. Ridesharing has become convenient, thanks to smart phones. Now, more and more people are using a ride app to save money and reach their destination safely. There are many ride booking companies that are helping customers to save time and money. App-based cab booking services are a blessing for many. In case of poor mass transit system, cab sharing services are a savior. For example, you have to reach office on time to attend a meeting, but could not do so because of bus strike, you can always book a cab and reach your destination on time.
If you are a newbie to booking rides, then read the following:
Read About Terms and Conditions
It is best to read the terms and conditions before availing the services of a cab. Terms and conditions would provide you answer to many questions you might be looking for. Terms and services are also a type of agreement that a user signs before availing the services.
Booking a Ride
The very basic step is booking the ride; it could be a tricky step for the ones who are availing ride sharing services for the very first time. The app companies easily get to know about your location with the help of GPS and digital maps. You have to add your 'Pick up' and 'Drop Off' point, and the ride-booking app provides you with an estimated fare. The driver gets your location digitally and comes to pick you up. Things go pretty smoothly as long as you have provided the right 'Pick up' location, but if the location is misleading, then the chances are that have to face delay or, worse, even cancellation. So, by inserting the location on the map, get in touch with the driver and communicate your actual location over a call.
Peak Surcharge
Sometimes when you are using ridesharing apps, a peak surcharge is applied to cover the incremental charges that occur when the gap between demand and supply is the most extensive. When there is a peak surcharge, an increased amount of fare is shown to the customers regardless of the destination they select. When a customer doesn't pay attention that he has been charged a peak surcharge, he might think that he has been overcharged when an extra amount is charged at the end of the ride. Therefore, a customer must check the price before confirming the app.
Digital Wallet
If you use ride-sharing apps often, you must be familiar with the facility of a digital wallet. If customers have enough cash in their digital wallet, then they can ride cashless. Also, you can pay some extra amount to the driver and ask them to credit it to top up your digital wallet. If you don't want to top up this way, you can do so through online payments with the help of your credit/debit card. A digital wallet is a great alternative to hail a cab from anywhere and anytime without worrying about the cash payment. You can select if you want to pay through the digital wallet or not.
Online Payments
Almost all Ridesharing apps offer the feature of online payments. Debit cards and credit cards of many well-known banks can be used to serve the purpose. Debit/credit cards are a great option if you wish to go cashless. The online payment feature is similar to the wallet, but, in this case, you have to provide your card number and other required details. For security reasons, you have to go through a few confirmation steps; you would be able to use your card to pay the ride fare. It is a great option if you don't want to carry cash while traveling.
Rating
At the end of your ride, a message pops up on your phone screen, where you are asked to rate the driver based on your ride experience. It is a way of taking feedback from the customer by can booking companies. With the help of customer ratings, they improve their service so that more customers give a positive rating to drivers. Usually, a five-star rating system is used for rating; people rate the driver based on his behavior and driving skills. Ridesharing companies are always open to suggestions, and if you face any serious issue during the ride, you can always get in touch with the company through its customer care number and report the problem.
Getting Help With Ride Issues
If you face any issues while hailing a cab, then worry not. cab boking apps have complaint registration system. Every app-based cab service has its own SOP; for example, some of these companies take complaints via calls while others rely only on emails. Though, timing is crucial when it comes to notifying the ridesharing company about issues if you're looking for timely solutions. If you face any issues,be as prompt as possible.
Final Words
If you keep in mind the above points before booking a cab from a ridesharing app, you will always have a pleasant experience.