7 Modern Technologies Used In Fashion Design
Technologies Used In Fashion Design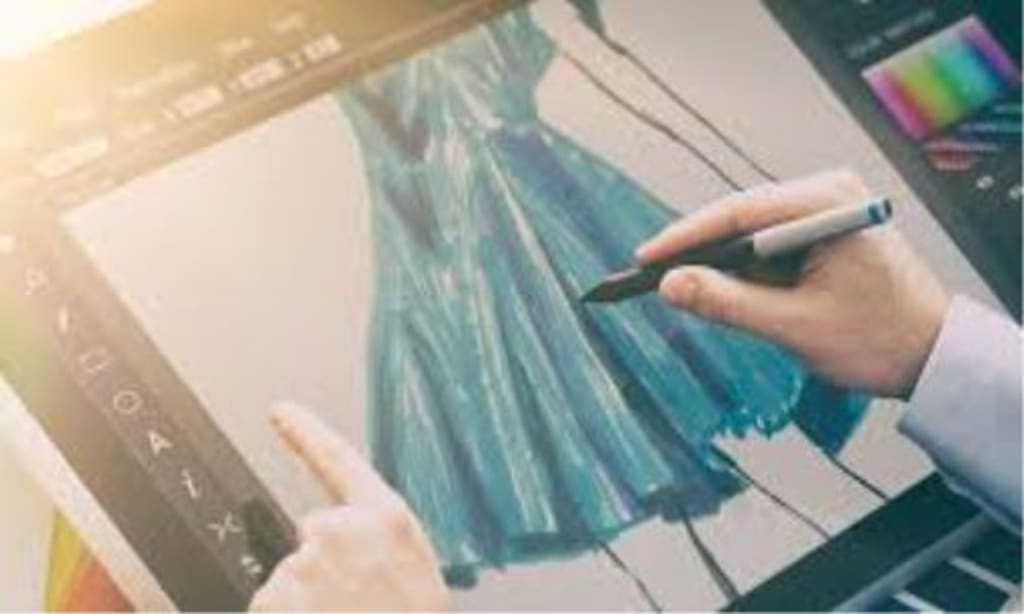 Introduction
It is a common misconception that technology and art can never go together. However, this misconception is being eradicated by introducing new designs into the world of fashion that are highly innovative. Moreover, these designs are more than just fashion. They are slowly becoming a way of life. Any form of art, which takes ideas beyond the physical world, will benefit from technology. Here are a few innovations that are being integrated into fashion for future use:
1. Apparel Magic
One of the most famous apparel software suits is Apparel Magic. One of the reasons that makes this software so appealing is how it is programmed and the kind of techniques it uses. Its popularity rose, because it made a huge advancement towards the cloud-based architecture when other companies were still struggling with the ideas of the concept. This switch to the cloud-based software instantly switched it to any computing platform with a modern web browser. Moreover, there are a few features and functions provided to the users that make this application so special. It is able to help the company in design, marketing, and sales in the fashion world. This cloud-based technology also makes sure that the fashion and the software both stay updated with the latest features.
2. Body Scanning
Body scanning enables the users to take a look into history, and extract ideas out that were not possible at that time. This kind of problem was a common occurrence in both fashion and technology. However, when technology and fashion come together, this can dodge many great hurdles. This technology combines both the ideas from the past, and the present, and creates great plans for the future. Fashion designer, Manish Arora was able to achieve amazing results with his efforts to bring changes to overly ambitious fashion ideas of the past. His success was the result of combining both his amazing skills, and this amazing scanning innovation. A full-body scan was necessary to bring some of his re-imagined designs from the past into existence. They filled in the past, because these designs could not fit properly to an individual's unique body type, however, this changed with the help of body scans. With the help of this innovation, Arora was able to design complex outfits for complex bodies.
3. Integrating Functional Technologies
Augmented reality has enabled a connection between the virtual world and the real world. Customers can buy before looking at how the dress looks on them in a smart blended reality mirror. This will help them to make the right choice, and lower the chances of them returning the product back. Now many experiential stores are integrating this technology to attract more customers.
Have you ever seen clothes that can actually help you survive? It is a known fact that water is one of the basic needs of human life, and without it, human beings cannot survive. We can find water easily in big towns and cities, however, if go further into the wild, the more difficult it will get to find clean drinking water. Two fashion designers Hyeona Yang and Joshua Noble have combined fashion with technology such as filters that help them to stay hydrated. They integrated this design in raincoats where the person who wears it will stay hydrated for a long time. The hood of the raincoat stores all the rainwater, cleans it with the help of strong processes, and filters it in the coat. The end result is the ideal item for people who want to look fashionable, but plan on going into the wild. Moreover, the most interesting feature about this raincoat is how technology can be combined to fulfill the fundamental needs of a human being.
4. 3D Modeling Software
One common practice among architects and engineers is the use of 3D modeling. Although, its use is slowly spreading, it is becoming more popular among fashion designers. Using 3D modeling software to create new designs, and testing them is still an empty slot in the fashion world. However, some of the outstanding innovators ensure that this innovation will soon become common in the fashion world.
5. 3D Printing
3D demonstration accentuates a significant point about clothing. Individuals, for the most part, introduce new styles by outlining thoughts onto paper. This procedure will naturally constrain the structure to a 2D viewpoint. Utilizing 3D models for a dress can all of a sudden make 2D mockups appear to be excessively disconnected. In any case, a 3D model likewise opens up the choice of utilizing 3D printing. 3D printing is yet a genuinely new innovation utilized in style planning. However, the outcomes are great enough to display exactly how significant 3D printing is to form. The Kinematics Dress is one of the most popular examples of the 3D printed style.
6. Smart Tailoring
Communication has become better with the help of Smartphones. Smart tailoring aims to make communication easier when it comes to fashion. It is also called a direct panel on a loom. It is currently used by brands like August Fashion that develop a high-end clothing line. This technology is able to offer the best of both worlds. It provides the warmth and beauty of a loom, but the overall efficiency of the loom is improved with the help of digital controls.
7. Experiential Stores
The future of fashion technology is going to be shaped by Artificial Intelligence. It is going to help the brands to predict future fashion styles and plan for them. It will also help in merchandising by making the product more available, and delivering it to people faster.
Conclusion
Fashion designers have always had a talent for converting ordinary objects into incredible and attractive art. When these designers start focusing on the innovations, then they are able to come up with unrelated tools into new areas. In some areas, this means introducing beautiful new looks upon something that was perceived as purely functional in the past. The above-mentioned points are some of the future innovations that are in process, or have been already adopted by some of the notable designers to bring something exciting for the users. These points include body scanning, Apparel Magic, 3D printing, 3D modeling, smart tailoring, need-based clothing, and many more.
Author Bio
Mitchell Starc is a fashion enthusiast, and a writer who writes for many affordable essay services, because he wants to create awareness among students about how science and art can go together if planned accurately.