7 Essential Tips for Users Who Are New to MacOS
Going over to a new OS can be quite challenging, and overwhelming regardless of your experience. And probably the most challenging is to switch from Windows to macOS, because these two operating systems are different in so many ways. Thus, even the most confident PC user will need some time to feel comfortable with a new OS.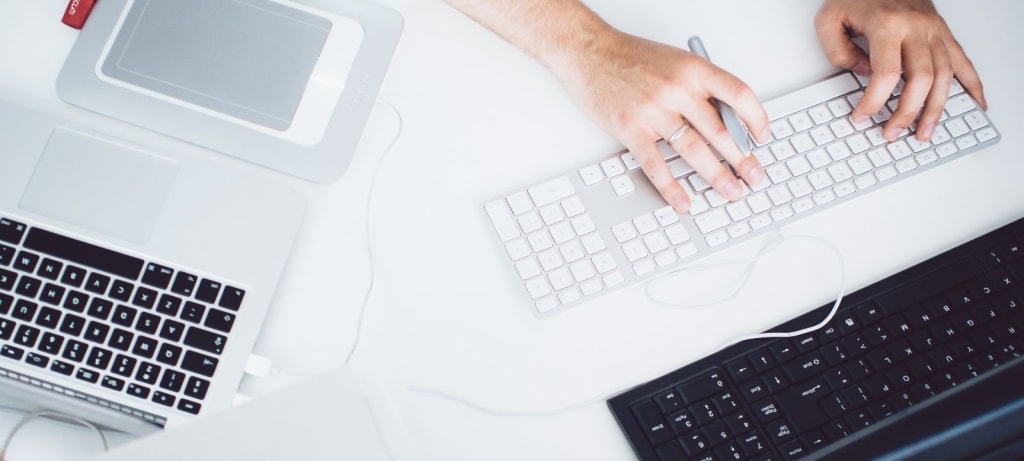 You may also be interested in how to send as a text message iPhone.
How to master macOS? The first thing you want to do is to discover the essential features, and become comfortable with them. Our article will help you on this path. Here, we will take you through the seven essential things that every user needs to know:
Starting Out
When you have just unpacked your Mac, the first question that arises is how to turn it on and off. Luckily, everything is quite simple here. Most models have a power button located on the keyboard, and it is very easy to recognize it. Press it to power off your laptop, and hold it if you need to shut it down.
If you go to the main menu, you can find Restart, Shut Down, and Sleep options in the upper left corner. You can also use them. Also, to put your Mac to sleep, you only need to close it.
Searching for Different Files on Your Mac
Every Mac is equipped with a great feature called Spotlight, which makes it easy to find pretty much anything. To launch this feature, use a combination of Cmd and Space keys, or hit the magnifying glass icon. The best thing about Spotlight is that it easily understands almost any request, making your search smart, and productive.
Delete Cookies
It is never a bad idea to clear cookies from time to time, because the system collects too many of those files while you are surfing the Net. If you use Safari browser, go to the Preferences section, and then to Manage Website Data to see a full list of cookies. In this tab, you can delete files one by one, or click Remove All.
How does right-click work?
One thing that can confuse many users is that Apple's mouse doesn't come with two buttons like most. Instead, it only has one. However, it still supports all the standard features available in a regular mouse, including the right-click. If there is anything you'd like to change in the performance of your mouse, go to System Preferences > Mouse.
If you have a laptop or use Magic Trackpad, you can right-click on something by locating two fingers on the touchpad and press until you hear a click. You can change the setting in System Preferences > Trackpad.
Add and Delete Apps
As a rule, to install a particular app, you will have to download a file in DMG format, click two times on it, and then move the app from a DMG to the Applications folder. This method works for most software. However, in some cases, you may need a PKG automated installer.
To delete software, move its icon from the Applications folder to Trash bin.
Make Screenshots
With macOS shortcuts, you can use Cmd + Shift + 3 to take a screenshot of the whole screen or Cmd + Shift + 4 to capture a specific section.
Cut, Copy, and Paste Files, or Text on Mac
Copying and pasting things is quite intuitive with the standard shortcuts–Cmd + C and Cmd + V. Another shortcut Cmd + Shift + Option + V will help you paste text without changing its initial formatting.
If you need to cut something, you have to copy first and then choose the Move Here option, or use this combination of keys–Cmd + Option + V.